Devotees believe a visit to a 500-year-old temple in India could be their ticket to America.
On any given day, hundreds of tech workers crowd into the Chilkur Balaji Temple in Hyderabad, one of India's biggest IT hubs, to pray to the "Visa God." Their wish? The coveted US H-1B visa, which goes to just 30% of applicants each year. Located an hour's drive away from Hyderabad's US consulate, hopefuls seek divine intervention for the visa after bagging a job in the US.
The ritual to pray for an H-1B includes pradakshina, the practice of circling around an image, relic, shrine, or other sacred objects. In this case, it's the idol inside the temple. At Chilkur Balaji, petitioners must make 11 rounds of the shrine, representing the soul and the body. If their wish is granted, they're meant to come back and complete 108 rounds as a sign of gratitude.

A visa god is born
The idol the crowds are showing up to see is of Lord Balaji, an avatar of Vishnu, known as the preserver and protector of the universe in Hindu mythology.
The myth goes that a devotee who was too ill to make it to Andhra Pradesh's famous Tirupati temple one year, discovered the swayambhu (self-manifested) idol of Lord Balaji in a jungle. The idol was then installed with the due rites and a temple built for it.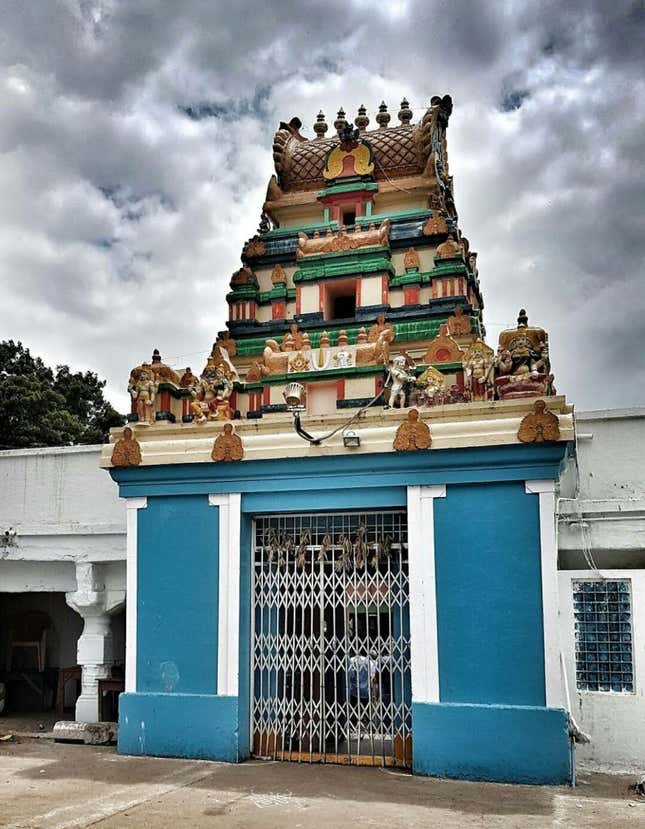 "From the style, structure, and appearance, it can be inferred that the temple was built half a millennium ago," according to the Rangareddy district government, where the temple is situated.
While its origin story dates back centuries, the temple's reputation as a visa-wish-granting factory can be traced back to the 1980s, when a few students rejected by the US consulate in Chennai went on to secure visas after seeking blessings there.
Wishes granted
Typically, the temple draws between 75,000 and 100,000 devotees weekly. Its regular hours are from 5am to 8pm, seven days a week.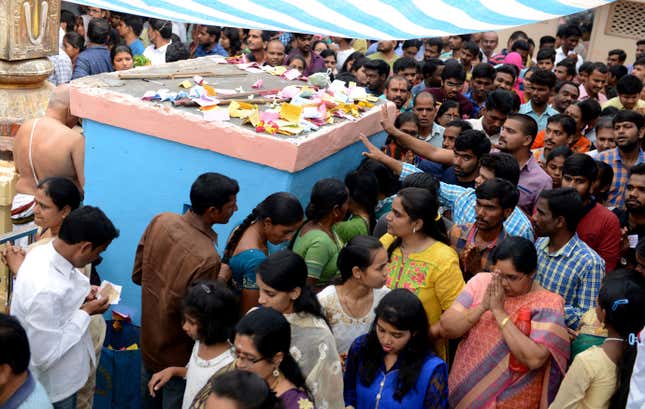 "After I came here, the very next day I got a call to submit my passport," Arjun Majumdar, a systems analyst, told online publication Roads & Kingdoms in April 2017. His work visa to the US, which had been put on hold for more than three months due to a paperwork discrepancy, was approved within three days of his visit to Chilkur.
After Donald Trump took office, Indian H-1B visa hopefuls started getting rejected at a higher rate than in the past, and held up to tighter scrutiny. In February—just ahead of Trump's first visit to India—devotees took extra rounds around the temple to pray for Trump to soften his stance around the H-1B norms.
"Every day many people visit with the hope to get a visa for working abroad. Hence it gets crowded sometimes," an August 2018 traveller wrote on TripAdvisor.
Since keeping track of 108 rounds can get cumbersome, the temple gives devotees a sheet to track them. Visitors are asked to come well-nourished and hydrated—it can take over two hours to finish the rounds—and to keep their eyes open at all times to avoid tripping.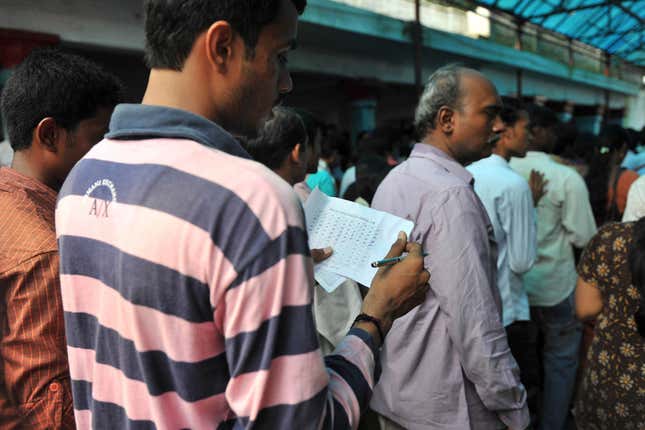 The temple has hosted special prayer ceremonies to stop rupee depreciation in 2011, to avert the 2018 banking crisis involving Punjab National Bank, and most recently to curb coronavirus. Still, it's best known as the home of the Visa God.
"It is now de rigueur to pray here before applying for admission," an October 2018 visitor wrote. Some petitioners hand over their passports to the priest to lay them at the feet of the idol, according to another visitor in early 2019.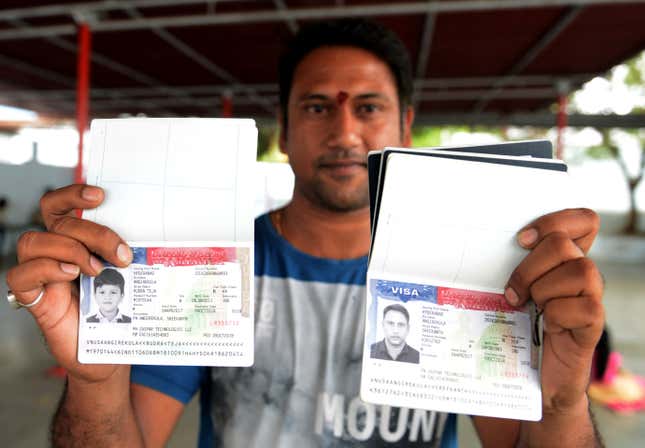 It's not just US visa aspirants who visit the temple. In July this year, amid the pandemic, a group of students with German visas wanted to show the Visa God their gratitude.
Since the coronavirus outbreak, the temple has closed its doors to devotees. So for now, petitioners must pray from home.