Google Capital has made its first investment in India and the winner is … Freshdesk. The software-as-a-service (SaaS) startup raised $31 million from Google Capital and existing investors Tiger Global Management and Accel Partners in its fourth round of funding. That's a big deal also because the total investment in the startup now totals $44 million; it never raised more than $7 million in previous fund raising exercises.
Freshdesk has doubled its user base in the last six months to more than 23,000 on the back of its main product: a web-based helpdesk for companies needing customer relationship management.
Freshdesk's clients include Flipkart, Hugo Boss, Honda, Sony Pictures, and Atlantic Media Co. (which publishes Quartz). The once scrappy underdog now poses serious competition to established international players such as Desk.com and Zendesk.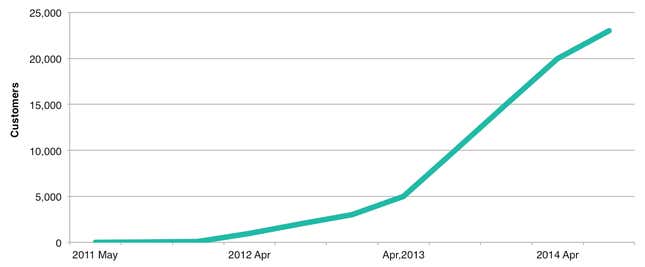 Here's how it got its big break:
In December 2011, Freshdesk was six months old with a couple of hundred customers and was looking to reach a more critical mass. And then came an online fight with its bigger established rival, Denmark-based Zendesk. An analyst-blogger and Zendesk founder Mikkel Svane exchanged tweets referring to Freshdesk as an "unethical troll" and a "freaking rip-off".
Freshdesk founder and CEO Girish Mathrubootham didn't take it lying down. He wrote back asking both the analyst and Svane to try his product out before they passed judgment. He set up a site called ripoffornot.org exposing the blogger as a paid consultant for Zendesk. The fight drew attention—to Freshdesk.
Today, Mathrubootham calls it the "famous Zendesk vs Freshdesk fight". He adds, "That was a good turning point for us when we were really small. We were at 200 customers then and Zendesk was at 20,000 customers. They attacked us and it backfired on them. So I think that was an important moment in our history".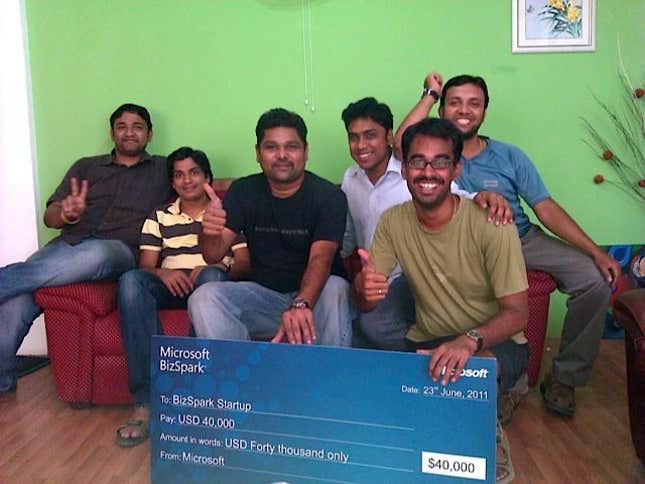 Indeed, Mathrubootham is unafraid to champion his company, irrespective on who is on the other corner. In January, when a Forbes columnist argued that a MIcrosoft acquisition was about to put companies like Freshdesk out of business, he wrote a post on the company blog, titled "Why we are not afraid of Microsoft".
The new deal reportedly values Freshdesk at around $250 million. In continues to operate in a competitive market. Rival Zendesk is valued at more than $1 billion after its IPO in May. Another rival, Desk.com, is owned by Salesforce.com, which has a market cap of $33 billion. Freshdesk's new funds will help it expand internationally. Responding to reports about a 2017 IPO, Mathrubootham said the company was working towards an IPO, but couldn't commit to a date.
Mathrubootham and co-founder Shan Krishnaswamy earlier worked at Zoho, an Indian software company that took on the bigger Salesforce.com in the customer support space. They say their experience from that stint, fighting a much larger rival, has helped building Freshdesk.
The idea of using social media for customer support took hold at the time of Freshdesk's launch and the company took advantage of it by building a single platform to respond to queries via email, phone, Facebook and Twitter. In 2012, Freshdesk combined the "task" of customer service with gaming in its software Freshdesk Arcade.
The growth continues—as do expectations. The research firm, Gartner, estimates that investment in SaaS will grow 30% from last year, to $218 million this year. That figure is expected to rise to more than $500 million in 2017.