A Bangalore-based inventor has come up with a solution that sharply lowers the cost of testing if a newborn can hear properly.
When a baby is born, Indian parents typically don't test for hearing. It's only when the baby is a few years old and seem to behave differently from peers, that the tests are eventually conducted. According to the World Health Organization, about 63 million people in India suffer from auditory impairment.
Currently, there are two prevalent methods of screening. One is called OEA (otoacoustic emissions) where a microphone is placed in the child's ear; sounds are played and an echo from the ear is measured. This method is sensitive to external sounds, and is not very efficient in Indian settings where surroundings are generally noisy.
The second method is called Auditory Brainstem response (ABR). The technology uses electrodes placed on the child's head which detect the brain's auditory signal in response to sounds. This method needs expensive accessories, and uses disposable electrodes. The child needs to be lying still and sometimes needs sedation.
The equipment for conducting the ABR test costs Rs5-8 lakhs currently. This means the testing can be expensive for parents.
Neeti Kailas, a Bangalore-based inventor and alumna of the National Institute of Design, has designed a system that is similar to ABR technology, but costs a fraction of it, resulting in affordable testing for parents. The device is battery-operated, non-invasive, and portable, and can be used anywhere.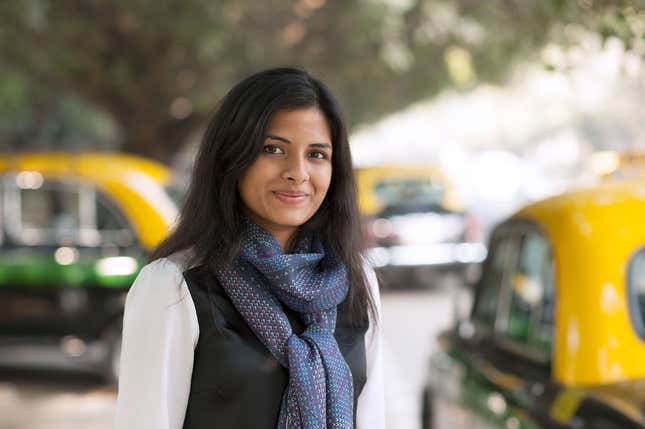 "Our electrodes are non-dispensable, designed to fit any head size," Kailas said. "Algorithms have been created to use it on a resting baby, so sedation is not required. The device is intuitive and versatile, so it can be used in any setting—clinic or field and will not require any skilled expertise."
Kailas won the Rolex award for enterprise for her invention this year. The Rolex awards, instituted in 1976, are given to individuals who work towards bettering the lives of others or the environment, with an award of 50,000 Swiss francs. Kailas, co-founder of Bangalore-based Sohun Innovation Labs, was one of the five awardees selected from a pool of 1,800 globally.
The device is still in the prototype phase and is expected to hit the market in 2017. Kailas aims to sell it at about a fifth of the cost of the ABR machine.
Dr. Ramesh Arumugan, Associate Professor at St. John's Medical College and Hospital, Bangalore says, "About 5 in every 1000 healthy children in India are born with a hearing disability.  For high risk infants (those who are born with health issues and need to be in NICU), the incidence of hearing loss can go up to 20 per 1,000."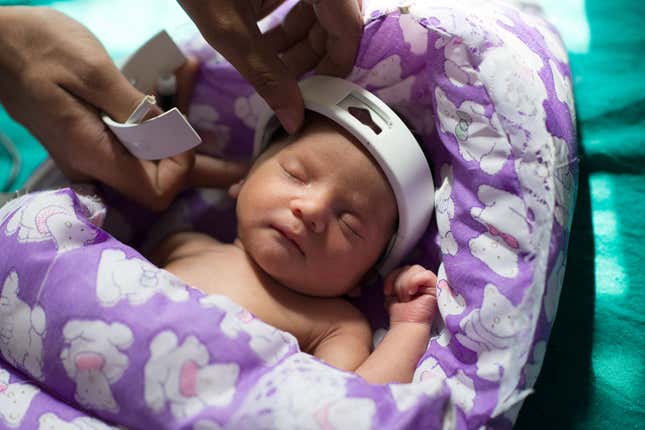 Early detection and intervention is crucial for improving the difficulties with cognition and language skills. According to a study, only 38% of medical institutes conduct new-born hearing screening.
Kailas also plans to conduct awareness programs for screening and hopes this device will help in increasing the screening prevalence. Dr. Ramesh, who is also the Southern region head of the ICMR (Indian Council of Medical Research) task force to provide status of hearing loss, says, "Besides the cost of screening tests, awareness is another issue. Ideally, hearing tests should be conducted on a routine basis."
Kailas and her team have been talking to doctors and experts, learning and accommodating their needs. Clinical trials have been conducted on adults. Organisations from other developing countries in Africa and South America have also expressed interest in the device. Kailas is looking for partners to market it in India first and later to other countries as well.