This isn't the first time someone has thought of bringing large amounts of private investments into the Indian Railways.
But after years of mismanagement, there wasn't much else that could've been realistically done. So railways minister D.V. Sadananda Gowda made his plea this week for private money to bankroll the expansion of the Indian Railways. The need is so dire that he will even seek approval to bring foreign direct investments into the country's sprawling, but inefficient, railway network.
It's not as if his predecessors didn't see this coming. In 2012, the UPA government put together an expert group under Sam Pitroda to look into modernizing the railways.
And while the blueprint for private investment in the railways under Gowda isn't exactly clear, this 2012 report could provide some pointers on where investments through public private partnerships (PPP) could be made, and worth how much. Here are the details: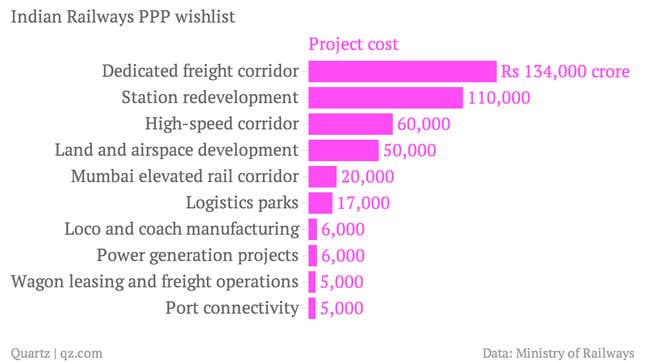 In all, that's about worth Rs413,000 crore ($69 billion).