As technology becomes more pervasive in India, both multinational corporations and ordinary Indians struggle with an ever-increasing rate of cyber crimes. There has been an exponential rise in the instances of cyber attacks on Indian companies, while individuals lost $870 million to the so-called Nigerian email scams.
A majority of cyber attacks on Indian companies are made for monetary gain, though in some cases access to confidential company information might be the motive. This was found in a survey of 170 chief information officers and other executives from India carried out by accounting firm KPMG.
The survey found that 68% of the respondents assign less than 20% of their IT security budget towards preventing cyber crime. A little more than half of all the respondents considered themselves an easy target for cyber crime.
The findings of the report are in the following charts.
The highest number of respondents faced a cyber attack in the last one year, more than double the number that faced attacks during each of the previous three years.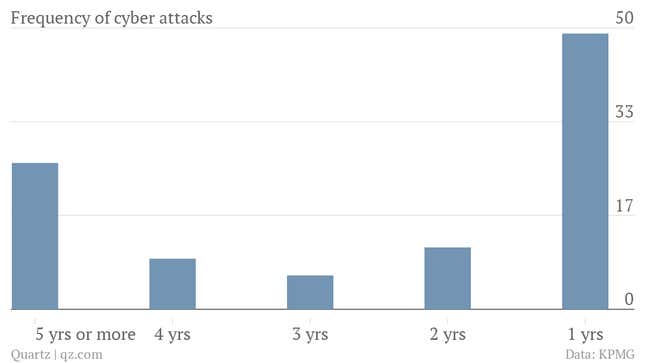 Besides financial loss, companies face damage to their reputation, theft of intellectual property and disruptions in their business processes.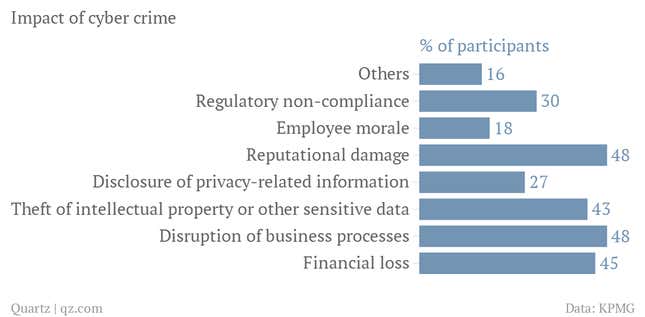 There is a perception that staff at lower designation is most prone to cyber attacks, whereas IT staff and managers are less likely to be targeted. The report noted that 47% of the respondents believe that the risk of cyber attack is perpetrated by both internal as well as external intruders. Internal intruders include disgruntled employees, while external intruders may include cyber terrorists and novice hackers.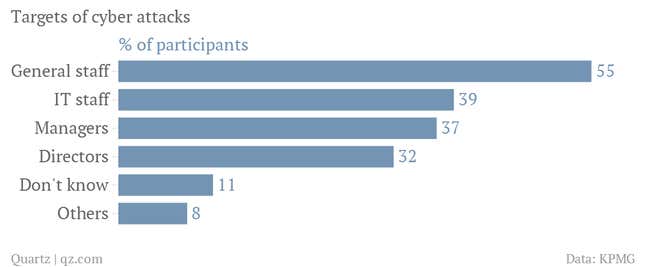 The survey also highlights key sectors prone to cyber-attacks. Nearly 60% of the survey respondents perceived financial services sector as most prone to cyber crime. Phishing attacks of online banking accounts or cloning of ATM/Debit cards are common occurrences. The increasing use of mobiles for online banking & financial transactions has also increased the vulnerabilities to a great extent.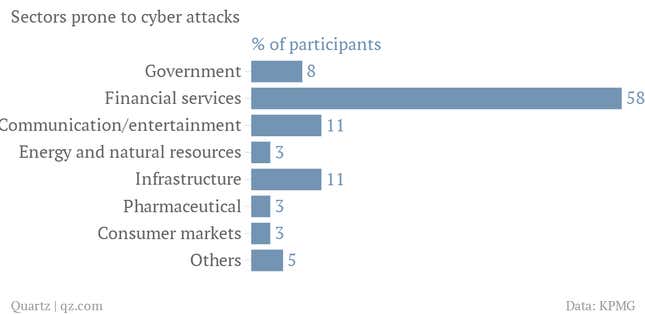 India lost $870 million to the Nigerian scam
Indians are also easy prey to email scams, according to a report by a Dutch research organisation Ultrascan AGI. Such crimes are also called Nigerian letter scams or Advance Fee Fraud (AFF). Unsolicited emails are sent by con artists who promise to transfer huge amount of money into the receiver's bank account in return for a small advance fee.