Shopping website Flipkart today said it has received $1 billion in funding from Singapore's sovereign wealth fund, GIC, and existing investors Accel Partners, DST Global, ICONIQ Capital, Morgan Stanley Investment Management and Sofina. This is the biggest round of funding into any Indian startup. The investment was co-led by existing investors Tiger Global Management and Naspers.
This is one of the largest investments raised in a single round globally. Taxi rental startup Uber raised $1.2 billion earlier this year. Facebook had raised $1 billion in 2011.
But, the valuation at which the investment has come differs greatly. Uber was valued at $18.2 billion and Flipkart was reportedly valued at a more modest $5 billion, similar to the valuation of Pinterest and half that of companies such as Airbnb, Xiaomi and Dropbox.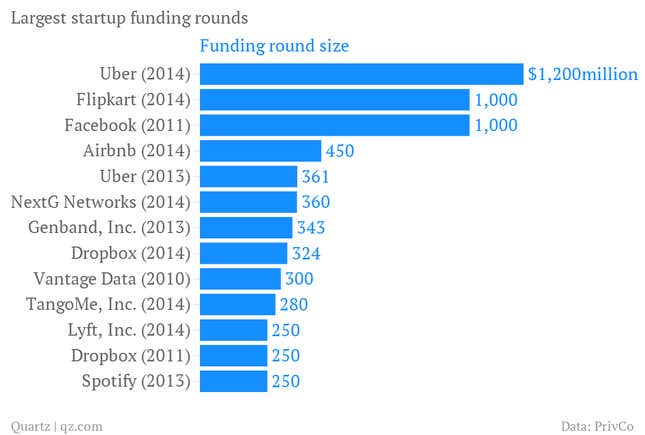 No plans for an IPO
While everyone was expecting Flipkart to make a mention of an international listing, founder Sachin Bansal dismissed the idea. "We are not thinking of an IPO at all. Earlier we were estimating that we might go for an IPO in two to five years, but now we are looking at that as a long term option," he said.
An IPO need not be an immediate priority for a well-funded startup that is still figuring things out, according to analysts. "Flipkart is still working on its business model. Once they go in for an IPO, any changes they need to make to their model will require more work and convincing a lot more investors about decisions," said Ankur Bisen, senior vice president of the retail division at Technopak.
The company is growing at 60% year on year and needs to invest in developing infrastructure and technology, Bisen added.
Focus on mobile, wearables
Flipkart says that their priority is to develop their mobile commerce platform further as 50% of their transactions happen on mobile devices. The company is also going to focus on wearable technologies market and is hiring to step up its R&D work in this space. They will be hiring 1,000 engineers and Indian tech talent from internet companies in the Silicon Valley.
Flipkart is also keen on acquiring other companies, Bansal said.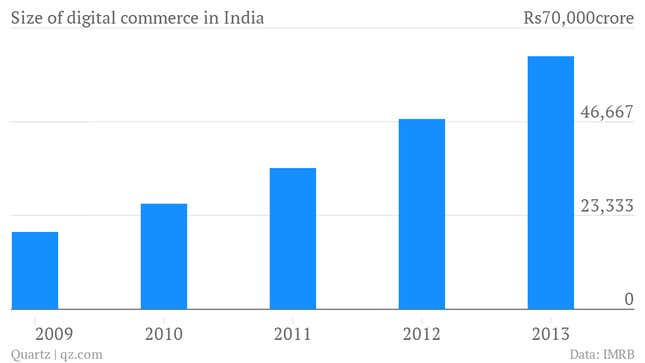 The second largest single round of funding was also by Flipkart in India, when it raised $210 million earlier this year. The company had raised $760 million in the seven years since its launch.