This post is being updated as we receive more images of the protests.
Not everyone is cheering on Indian prime minister Narendra Modi as he gives a speech at a sold-out Madison Square Garden in New York City today.
Thanks to @radicaldesi for sending us these photos.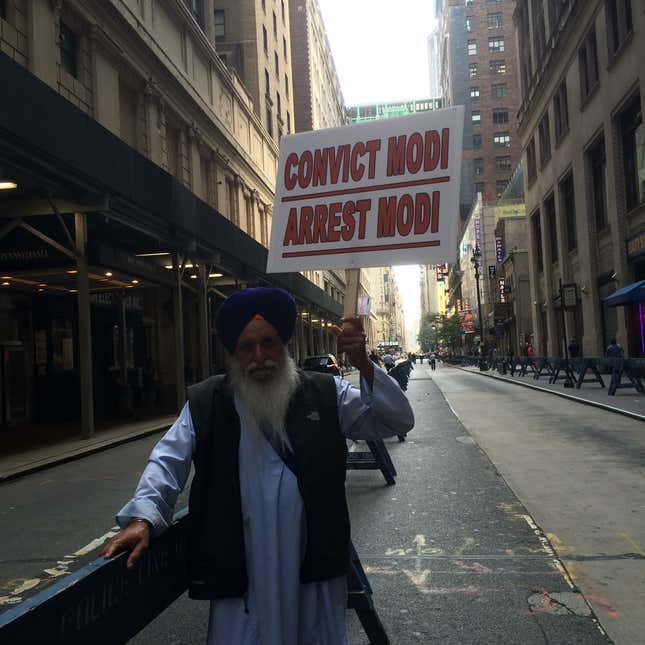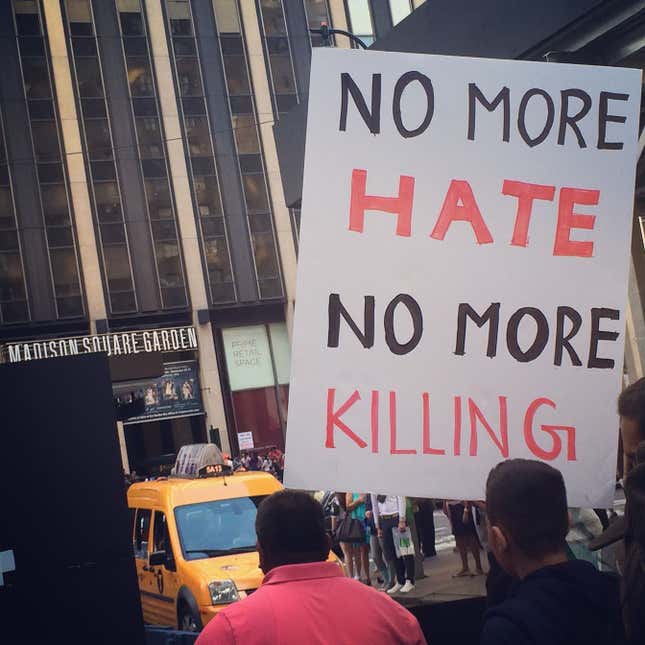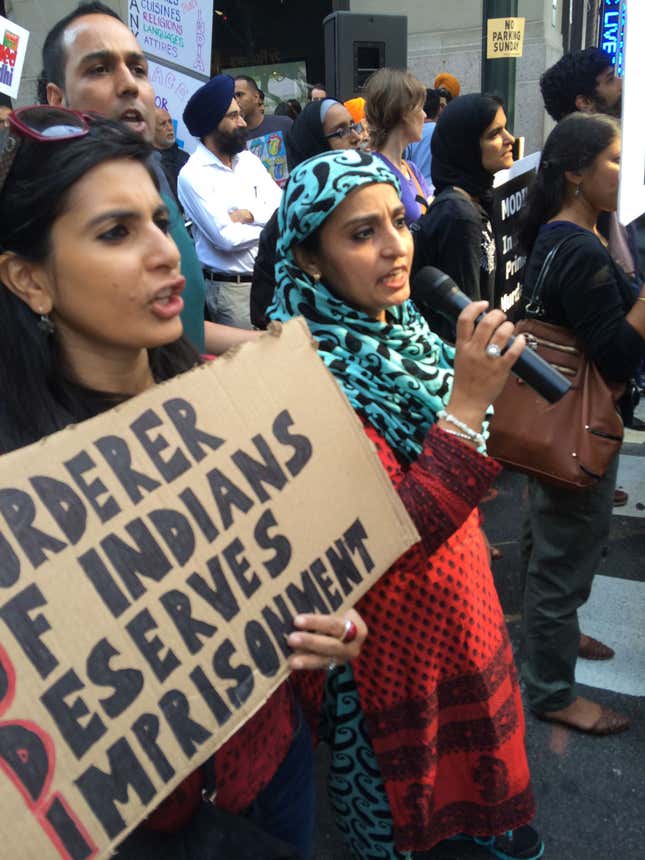 Our reader Chaya Babu also has sent us some pictures of the protests.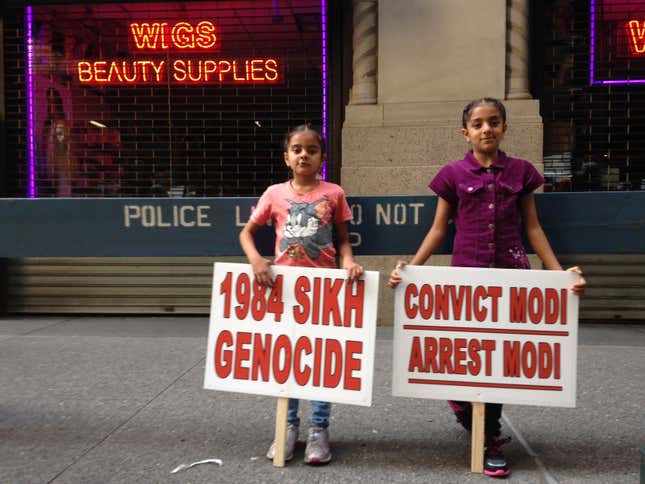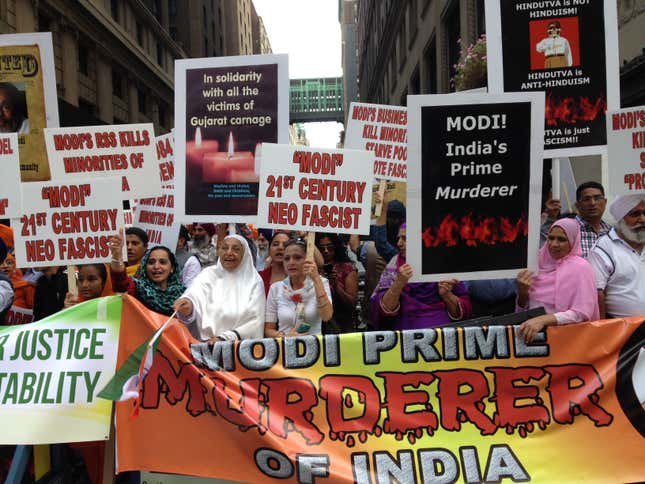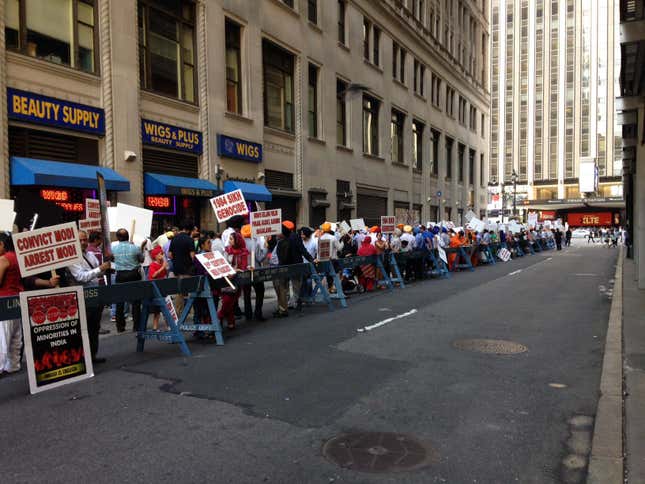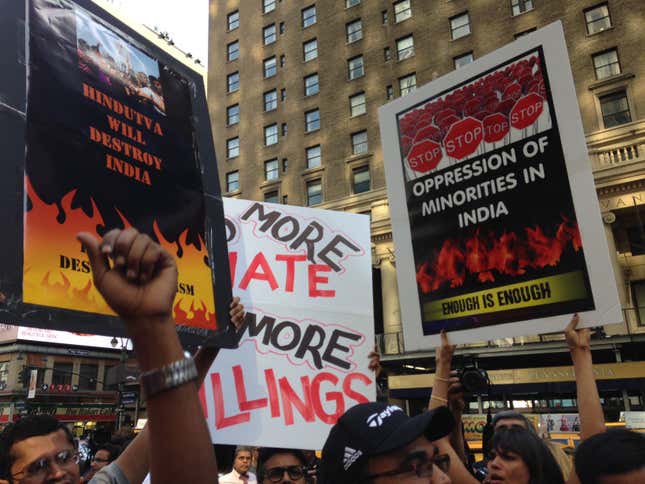 These are some images @vidyax shared. More on her blog.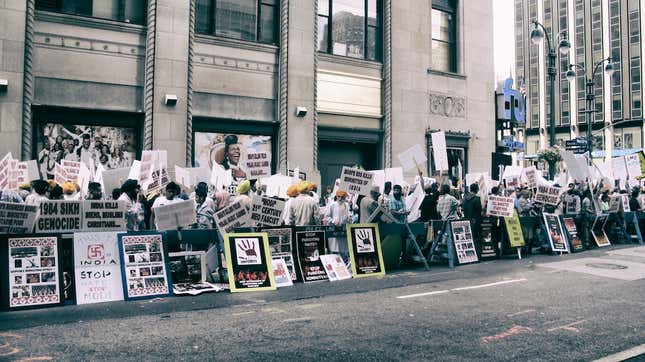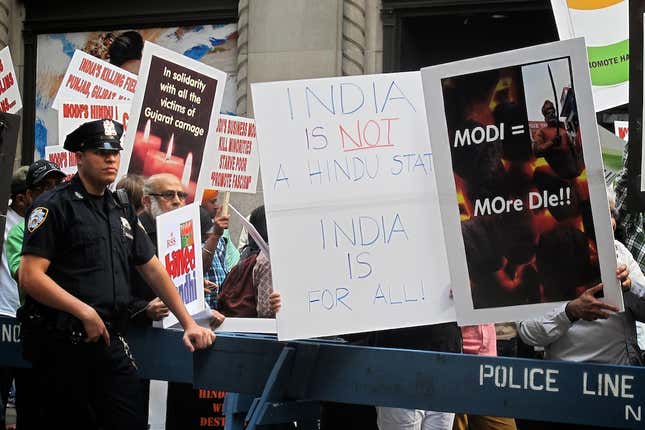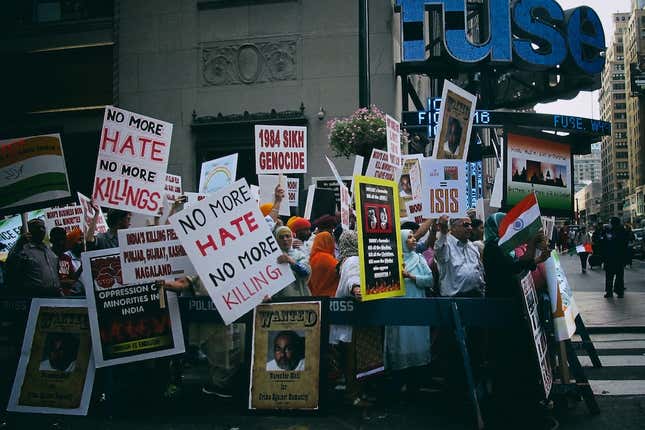 Jaspal Rai sent us some pictures too. You can see more on Facebook.