Kailash Satyarthi and Malala Yousafzai, a 60-year-old Hindu man from India and a 17-year-old Muslim girl from Pakistan, have jointly won the Nobel Peace Prize for their "struggle against the suppression of children and young people". The announcement from Oslo came even as troops from the two countries are engaged in heightened hostilities at the border in Jammu & Kashmir, threatening to undo a long-standing ceasefire between the neighbours that have fought three wars.
Yousafzai was shot by two Taliban gunmen in 2012 for her campaign for the education of girls. Since then, she has risen to international prominence for actively batting for the right to education for the girl child.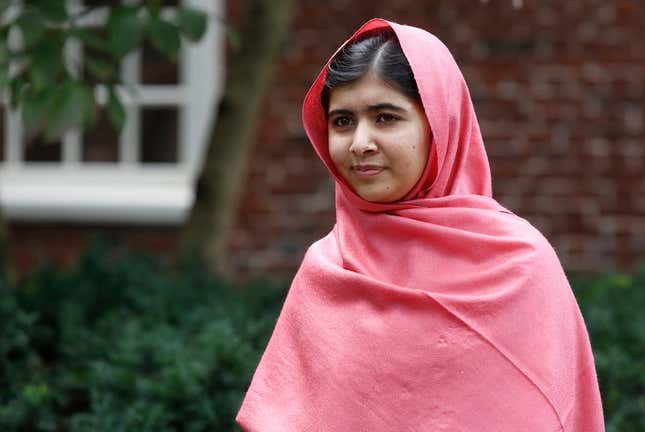 Satyarthi has been leading a relentless crusade against the exploitation of children through his organization Bachpan Bachao Andolan (Save the childhood movement) for over three decades.
"Poverty must not be used as an excuse to perpetuate child labour and slavery. Child labour creates poverty. If children are not educated, they will remain trapped in poverty all their lives. There is a triangular relationship between child labour, poverty and illiteracy," Satyarthi told NDTV after the news broke.
Here is a brief guide to the life and work of Satyarthi:
Born in 1954 in Vidisha in Madhya Pradesh, Satyarthi has a degree in electrical engineering.
Before plunging into social service, he taught engineering at a college in Bhopal.
He founded Bachpan Bachao Andolan in 1980. It is regarded as India's first organization working for child rights.
Satyarthi has organized several marches to spread awareness about child rights in India. In 1998, he mobilized around 10,000 NGOs around the world to participate in the Global March Against Child Labour.
With his work, he has freed at least 75,000 people, including children, from bonded labor
In 1994, he started a program called RugMark, later renamed as GoodWeave. This program certifies and puts tags on all rugs and carpets made in factories that are child-labour free.
The US state department described Satyarthi as a "Hero acting to end modern-day slavery" in its Trafficking in Persons Report in 2007.
In 2007, Satyarthi and his co-workers rescued boys aged between 8 and 14 working in garment factories that were making clothes for the US retail giant GAP in New Delhi.
He has also received several awards for his work. Some of them include: Defenders of Democracy Award in 2009; Wallenberg Medal from University of Michigan in 2002 and Rober F. Kennedy Human Rights Award in 1995 among others.
Satyarthi is the first Indian-born person to win the Nobel Peace Prize. Mother Teresa—born in Macedonia—won the peace prize in 1979 for her work among the poor in India.
Satyarthi is the eighth Indian to win a Nobel Prize. Rabindranath Tagore (Literature, 1913), C.V. Raman (Physics, 1930), Har Gobind Khorana (Physiology or Medicine, 1968), Mother Teresa (Peace, 1979), Subrahmanyan Chandrasekhar (Physics, 1983), Amartya Sen (Economics, 1998) and Venkatraman Ramakrishnan (Chemistry, 2009) have won in the past.
Malala is the second Pakistani and the youngest person to win the Nobel. She displaced Lawrence Bragg who won the Nobel for Physics in 1915 at the age of 25. Abdus Salam, who won the Physics Nobel in 1979, was the first Pakistani to win.