A Nobel prize "messes up one's life a bit, because it comes with so many commitments—but it also gives you greater opportunity to pursue those things that are valuable to you," said Amartya Sen, reacting to the news that Malala Yousafzai and Kailash Satyarthi have been named Nobel peace laureates.
Sen, a professor of economics and philosophy at Harvard University, received the 1998 Nobel in economic sciences.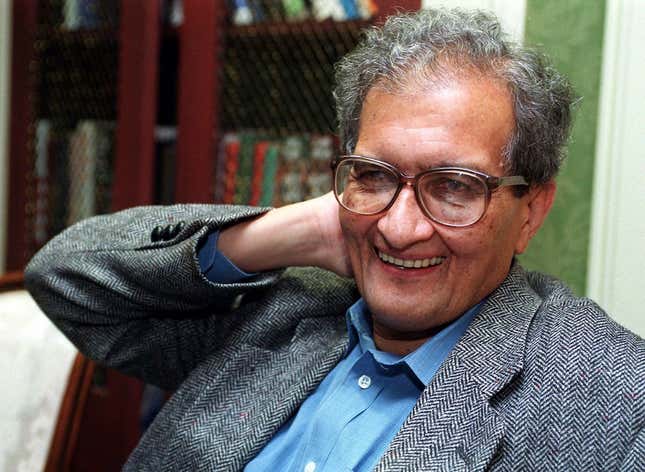 Speaking to Quartz from Geneva, Sen said he was "very happy that the award has gone to people who are making the lives of vulnerable human beings safer and better." Of Yousafzai and Satyarthi, he added, "They are both admirable people, and the Nobel marks them out as leaders of thought in this very important area [children's rights]."
"The fact that they are sub-continentals is a matter of celebration for me," Sen said. Satyarthi joins him on a short roster of Indians who have been awarded Nobels. Yousafzai is the second Pakistani, after physicist Abdus Salam, who won in 1979.
Sen said he's never met Satyarthi, but has heard and read of his work against child labor. "It is very substantive, important work," he said.