Most of India's airlines are struggling, but IndiGo is flying in the opposite direction.
India's biggest airline by market share, the company announced on Wednesday that it was buying 250 single-aisle jets from Airbus, in what is the European planemaker's biggest deal ever.
IndiGo's president Aditya Ghosh yesterday told Quartz that the $25 billion deal—which eclipses its previous $15 billion purchase in 2011—was an assertion of the airline's bullishness towards the Indian market.
Despite the recent turbulence that has unsettled many carriers, these five charts show how India's aviation sector still has wings—and why IndiGo's huge bet is a well-founded one.
For starters, India will see some of the highest passenger aircraft deliveries anywhere in the world between now and 2031.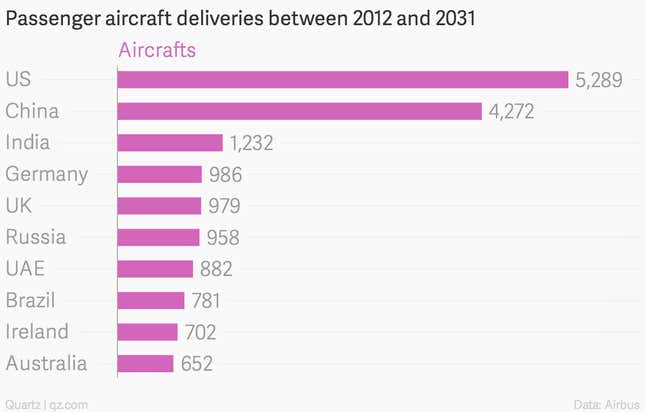 Most of these deliveries will be single-aisle aircrafts, which is what IndiGo prefers because of their superior fuel efficiency, among other advantages.

IndiGo expects to press its share of these aircrafts into servicing the growing Indian appetite for air travel. This demand, in fact, is so significant that it will drive India's domestic air travel market to see the highest growth in passengers globally over the next 15 years, and become one of the largest in the world.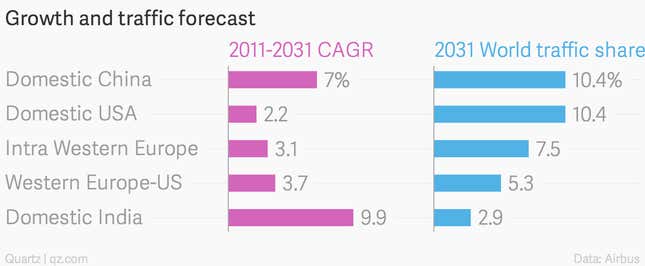 India is also one of the world's most under-penetrated aviation markets, with some of the lowest airline seats per capita among countries with substantial number of carriers.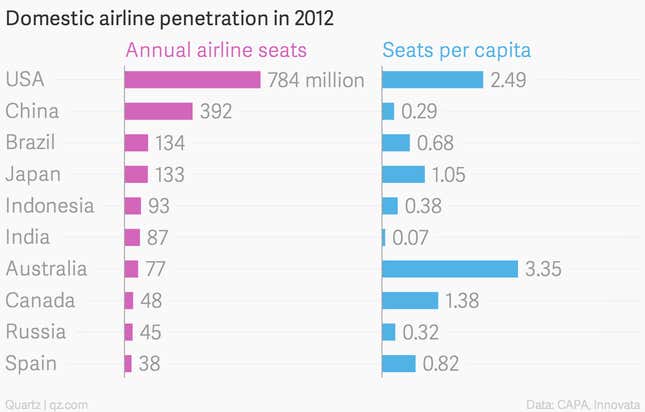 This is partly because India has woefully inadequate airport infrastructure in most parts of the country. The Indian sub-continent has the lowest number of airports per million compared to any other part of the world.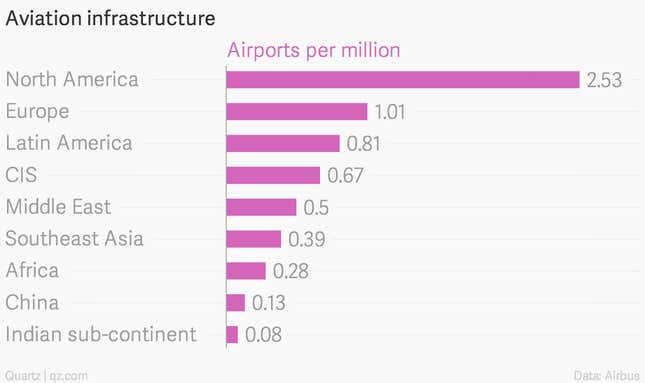 That's exactly the sort of thing the Narendra Modi government wants to change with its plans to build 200 low-cost airports. By the time these come up, IndiGo's new Airbus jets, too, should be ready to hit the runway.