Earlier this month, India's largest e-tailer Flipkart leased three million square feet of office space—that is equivalent to nearly 40 soccer fields— from a local builder in Bangalore. It is the largest commercial real estate deal in India.
Not bad for a company that started out less than a decade ago—seven years to be precise—as a two-member team that operated from a two-bedroom apartment in Bangalore.
Some of the biggest technology companies in the world, such as Apple, Google or Amazon, had rather unostentatious beginnings, often starting in garages.
Similarly, some of India's hottest Internet companies today started out in humble surroundings—a bedroom in Koramangala (Flipkart) or a basement of a house in West Delhi (Snapdeal).
Here are pictures from the early days of four of India's biggest startups—Flipkart, InMobi, Zomato and Ola. All of them are now multi-million dollar businesses and boast of upscale and expensive office premises.
Flipkart
Sachin Bansal and Binny Bansal (not related), former Amazon employees, started their e-commerce venture from their apartment in Bangalore in 2007. They did everything themselves, from packaging to shipping.
"Because our volumes were very low, our courier partners would sometimes refuse to pick up items from our apartment," said Sachin Bansal in an interview to the New York Times in 2011. "So we used to get on a motorbike, hold the shipment in our hands and personally deliver them to our Bangalore clients."
Flipkart shared a picture of their office from 2009 with Quartz. They had rented a residential property at that time. In the picture below, Sachin Bansal is seen with his arm around a stack of Dan Brown's The Lost Symbol. On the release day of the book, Flipkart was inundated with orders and the team, including the co-founders, had to pack 600 books in a day.
At that time, they had a 50-member team. Now, the company employs 14,000 people across multiple office complexes in Bangalore, where they are always running out of office space.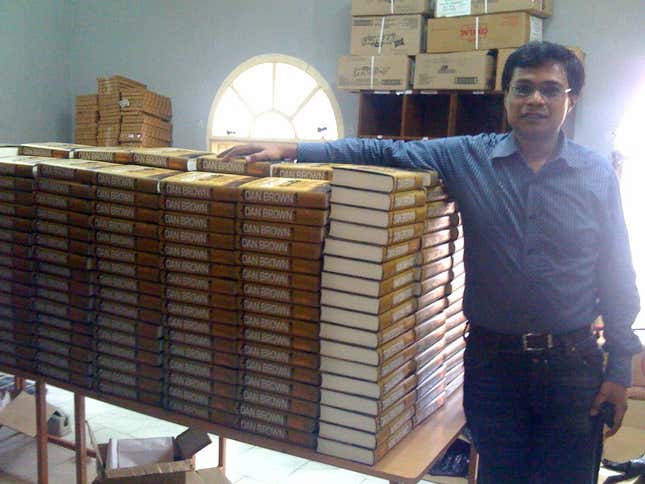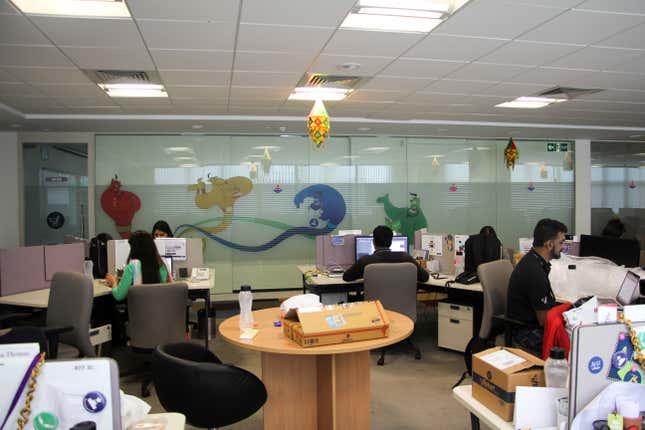 InMobi
InMobi is a fast-growing Bangalore-based mobile ad network. In its earlier avatar, the company was called mkhoj, and was an SMS-based search platform. It was started in 2007 by Naveen Tewari, a graduate of IIT Kanpur.
"Seven years ago, three friends and I were living in a small apartment in Mumbai, where every morning we would roll up our mattresses, flip open our laptops, and start working—right there in our living quarters, which doubled as our office," wrote Tiwari in a book called Reimagining India: Unlocking the Potential of Asia's Next Superpower.
They now have offices in 17 countries and employ more than 900 people.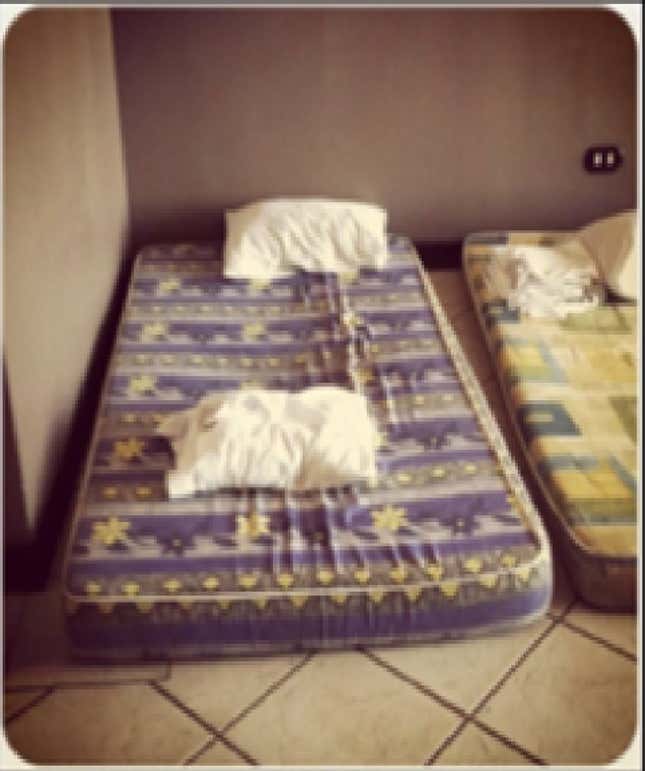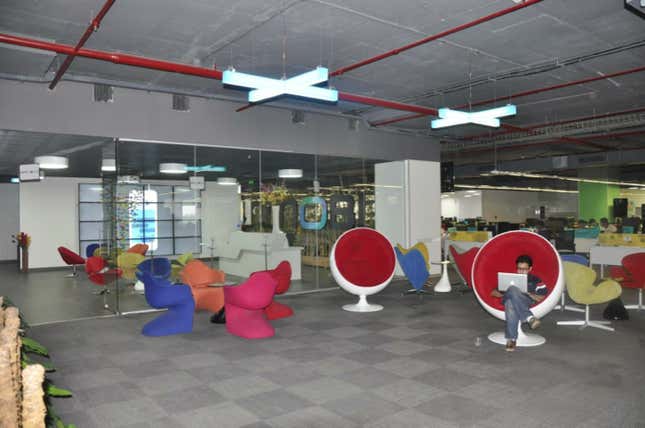 Zomato
Deepinder Goyal and Pankaj Chaddah, IIT Delhi graduates, founded the online restaurant discovery guide in 2008. They started off with a four-member team in Goyal's living room in Delhi.
They now employ over 800 people in 16 countries. They have 30 offices all over the world. "(Our office now) has facilities like mini kitchen on each floor, gym, table tennis, bean bags and sofas. We have no permanent seating." the company's spokesperson said in an email.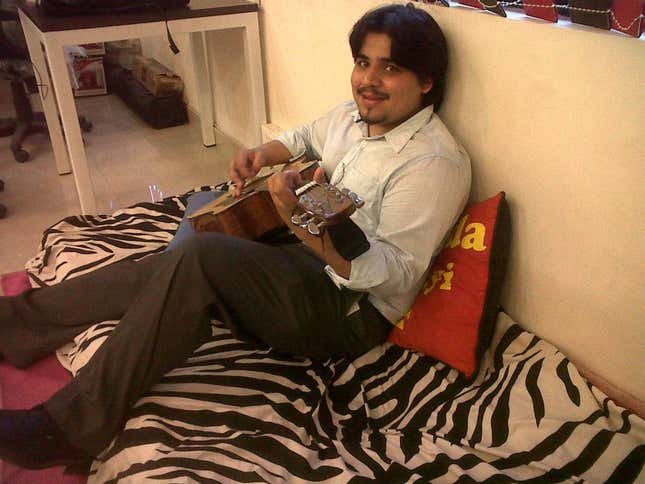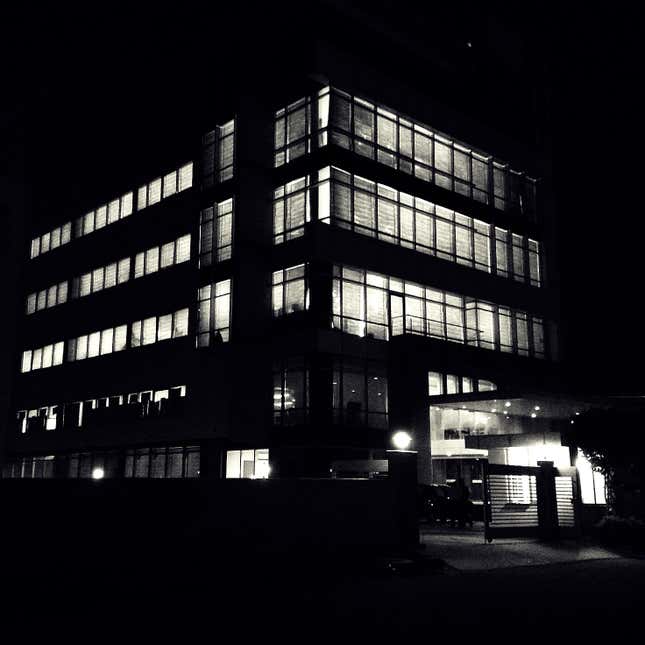 Ola
This Uber-like taxi booking service was in news this week for having raised $210 million led by Japan's SoftBank. The company was started by Bhavish Aggarwal and Ankit Bhati, graduates of IIT Bombay, in 2010.
"The first place of work was an apartment in Powai, which the founders Bhavish and Ankit shared," said Anand Subramanian, the company's spokesperson.
The Bangalore-headquartered company is now present in 19 cities across the country, and employs nearly 1,000 people.