Uber has been banned in two Indian cities—New Delhi and Hyderabad—after a woman accused a cab driver working with the ride-booking service of raping her in the national capital. The western Indian state of Maharashtra is also mulling a ban.
While Uber was banned on Monday, Dec. 8. in New Delhi, customers in the city were able to use the app and book cabs even 24 hours after the government ordered the company to cease operations.
In an interview with Huffington Post on Tuesday evening, head of Asia operations at Uber Allen Penn admitted that the app was still running in the city.
"You know, if you open the app you will see drivers online," Penn said. "…why are we having a conversation about banning something that is clearly good and clearly working."
The company's reason behind not complying with the order immediately is that it will affect the lives of thousands of drivers.
"I find it really important to make sure that thousands of people who rely on Uber to feed their families continue to have that opportunity," Penn said.
He also said there is a need to educate the government about Uber's technology: "One of the things that we see in the markets all around the world where we operate is that sometimes there is education needed about the model, which is to say that before Uber existed all the drivers that work with Uber now were existing commercial licensed drivers."
But in the 24 hours since the interview, Uber seems to have finally submitted to city authorities demands. Quartz reporters were unable to book a cab on Wednesday.
There are the messages that appeared when trying to access the smartphone app, from several location.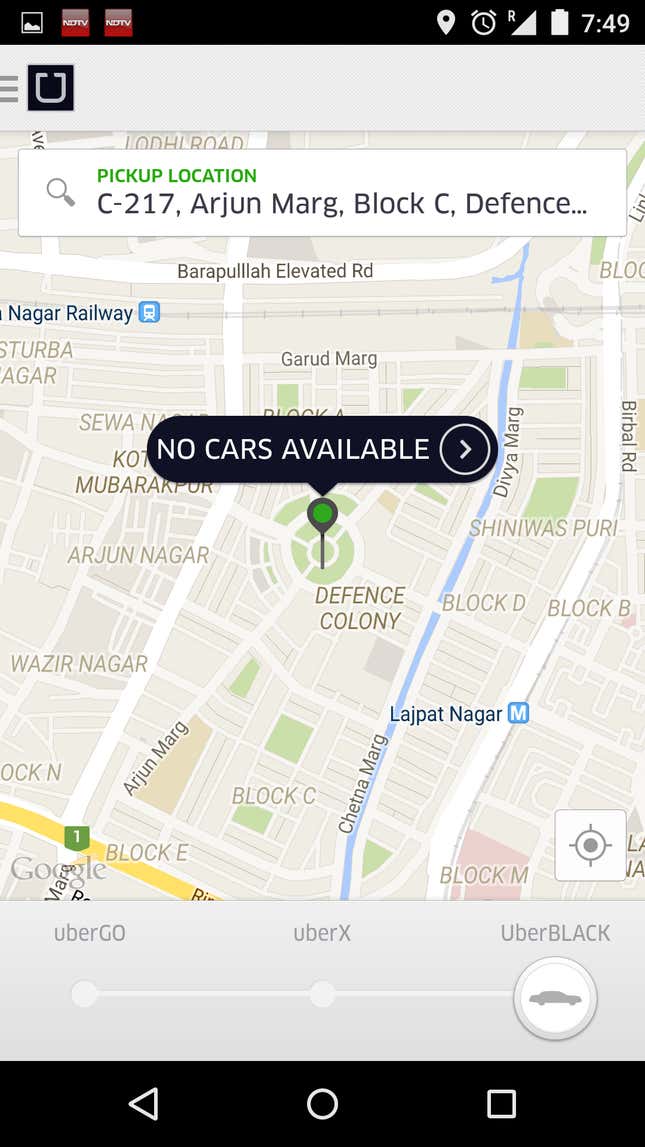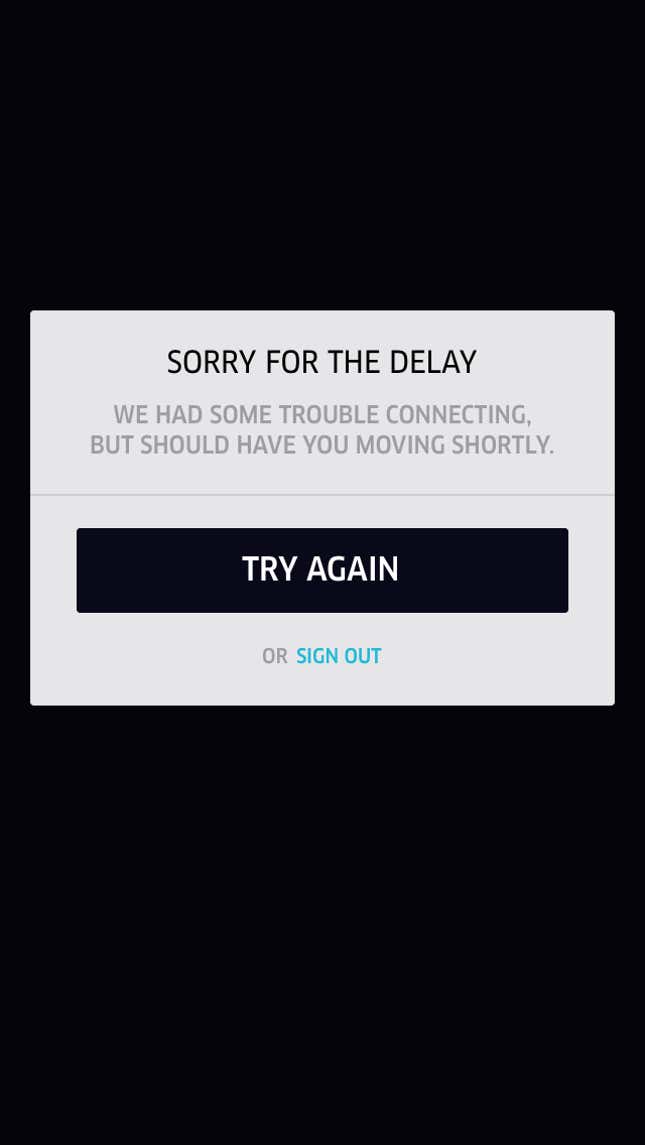 Uber has not responded to an emailed request for comment.