India's startup capital, Bangalore, could soon lose its spot, as investors go scouting to smaller cities for smart companies.
Nearly 13% of the total startup funding in 2014—or $450 million (Rs2,813 crore)—took place in cities that are not traditionally considered entrepreneurship hubs in India, according to a report by YourStory, a website that tracks startups.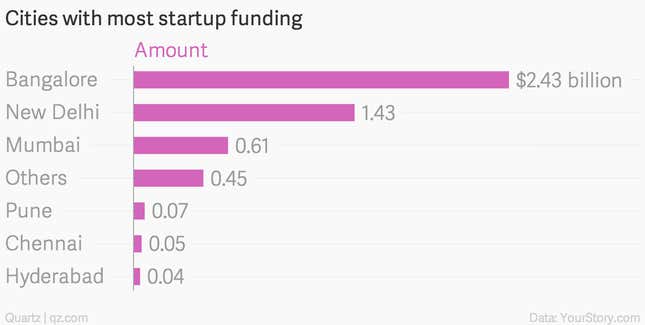 Bangalore and New Delhi have been India's startup hotspots due of their proximity to venture capitalists. But the latest report, which monitored over 300 deals in India, shows that cities such as Pune and Hyderabad are also able to attract significant investments.
E-commerce is the flavour of the season 
Bangalore attracted $2.43 billion (Rs15,189 crore) worth of funding in 2014, of which as much as $1.7 billion was invested in e-commerce major, Flipkart. The online shopping firm raised $1 billion (Rs6,251 crore) in July, which is the biggest round of funding for any Indian startup. It raised another $700 million (Rs4,375 crore) in November last year.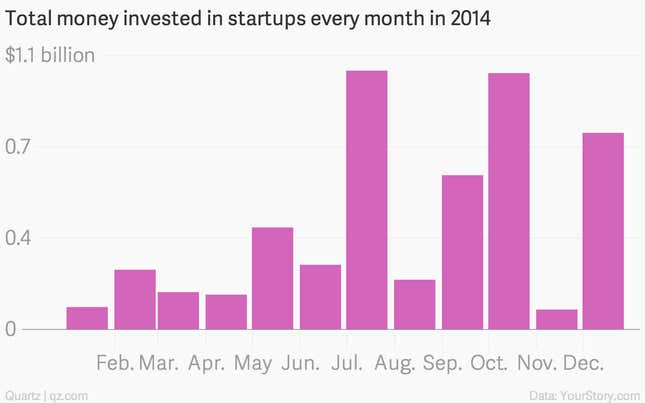 Startups in New Delhi attracted $1.43 billion (Rs8,939 crore) last year. Most of that money—$850 million (Rs5,313 crore)—was pumped into another online shopping startup Snapdeal.
The massive amount of money raised by Flipkart and Snapdeal clearly shows that investors cannot get enough of India's e-commerce industry, which is expected to touch $100 billion by 2019.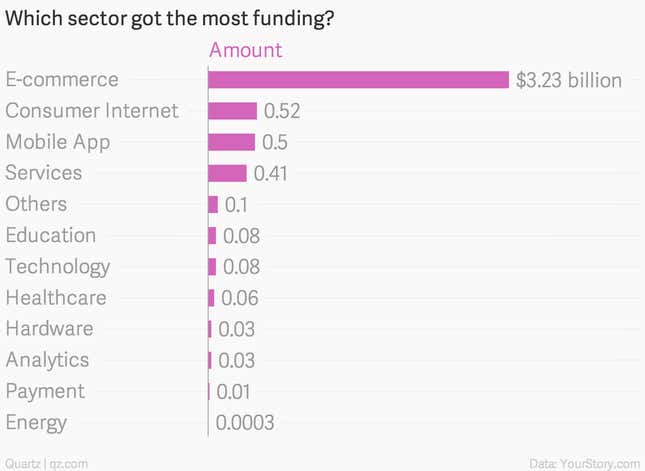 For investors, India remains one of the favourite emerging markets. The National Association of Software and services Companies (NASSCOM) has predicted that 11500 startups will be set up in India by 2020 to provide as many as 2,50,000 jobs. Currently, India's has 3,100 startups.
The following chart lists all the prominent investors who put money into Indian startups last year.