With the 2015 Cricket World Cup barely a month away, the Indian squad's jersey just got funkier.
Sportswear maker Nike and the Board of Control for Cricket in India (BCCI) unveiled India's new one-day international kit at the Melbourne Cricket Ground on Jan. 15—designed in collaboration with the Indian players themselves.
The design and pattern will remain the same for the jerseys, but the sponsor logos still need to be imprinted. The players will first wear the new jersey against Australia in Melbourne on Jan. 18 during the tri-nation (India, Australia and England) series.
The kit is made out of 100% recycled polyester. That improves stretchability and moisture releasing capabilities of the fabric, which, in turn, makes the jerseys comfortable for the cricketers. Each kit (jersey and bottom) is made out of an average of 33 recycled plastic bottles.
But these jerseys weren't always this cool. Here's how it evolved over the last two decades.
1996
Almost twenty years ago, Team India's jersey featured a huge stripe of yellow that ran through the front till its sleeves. The yellow stood out in the collar, too, in an otherwise plain blue uniform. And then, there was also a strange multicoloured runner band that looked somewhat like a road sign.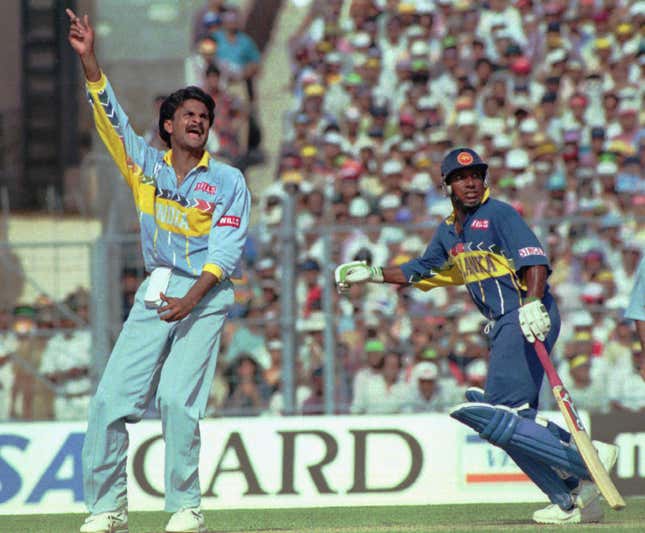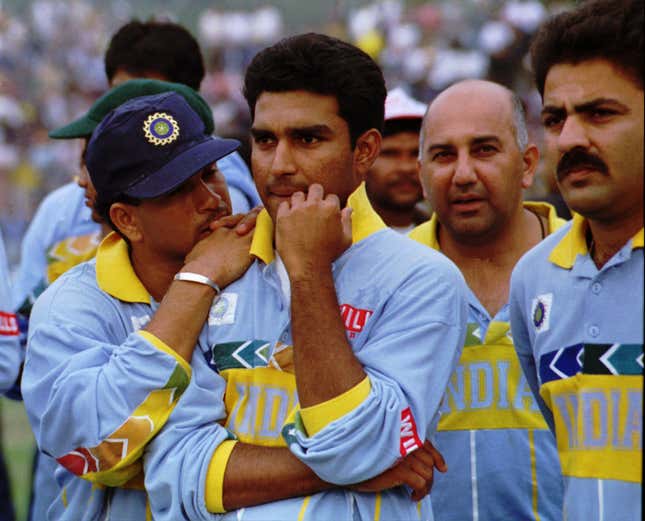 1999
From the bright yellow in the sleeves, the blue jerseys then donned golden-yellowish patterns, bordered in black, on the sleeves. The collar still stood out.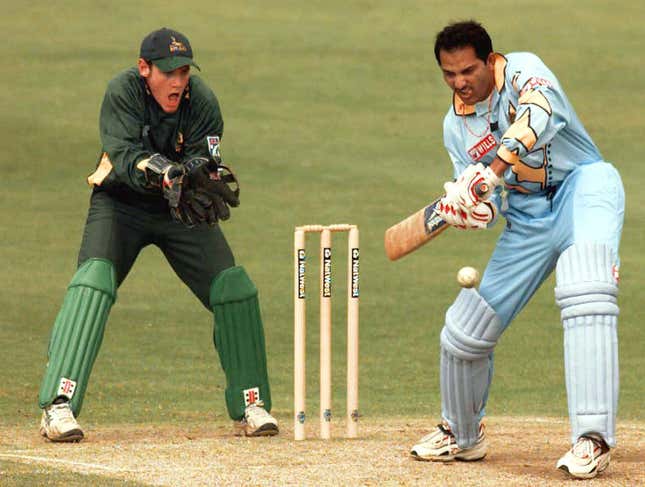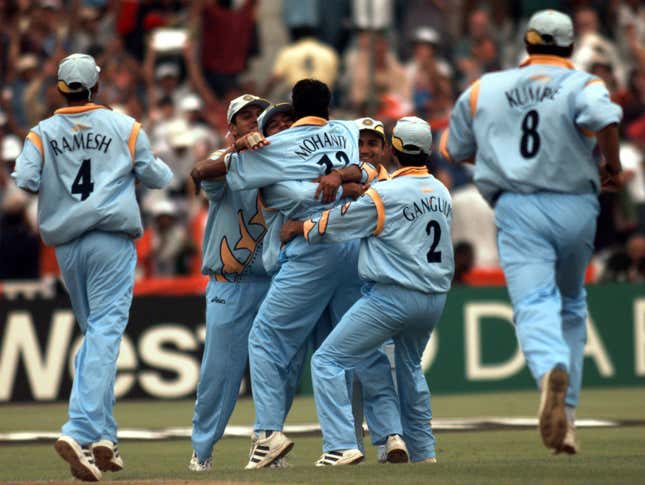 2003
Finally, the yellow was done away with, and instead black patches were placed on the sides of a uniformly blue jersey. The pattern in the front is perhaps one of the best, so far—with brushstrokes of the Indian tricolour and "India" imprinted across it.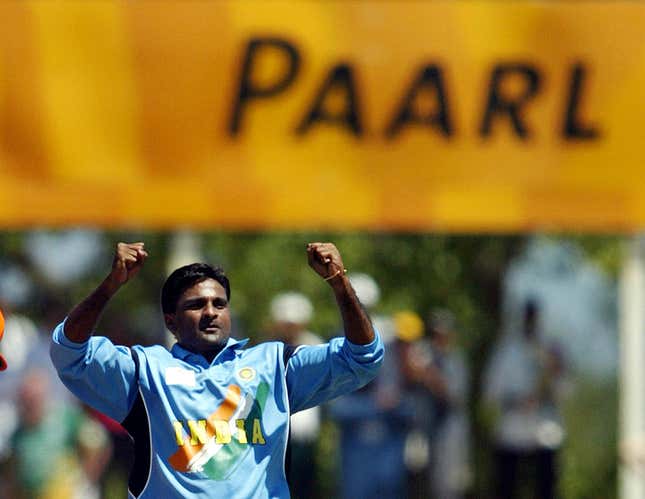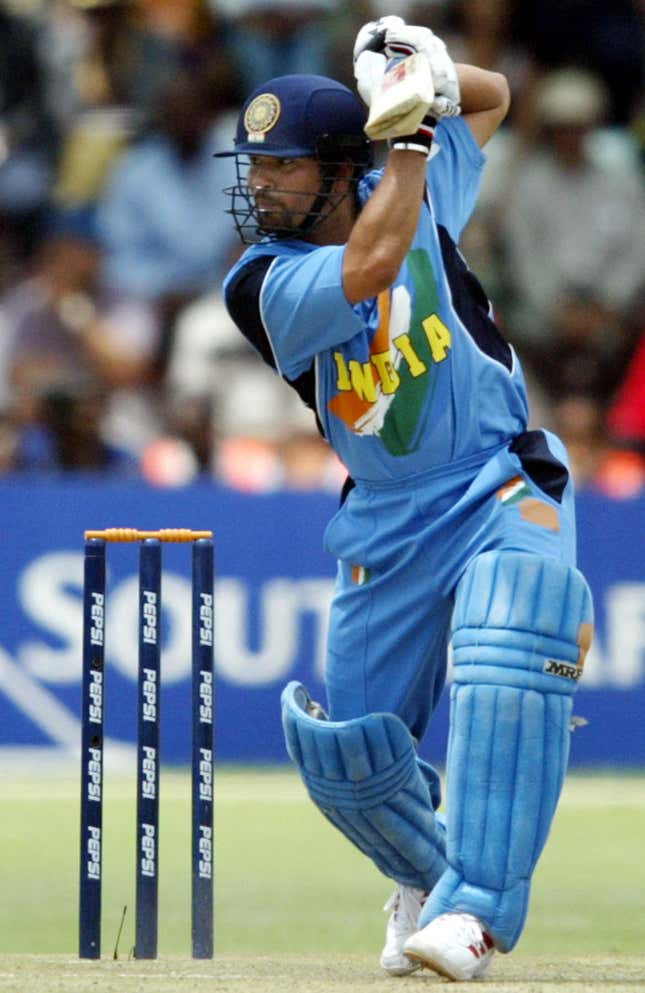 2007
In 2007, Nike overhauled not only the pattern in the front of the jersey, but also the colour. The shade of blue was lightened—and India was emblazoned in a new font, placed higher up the chest.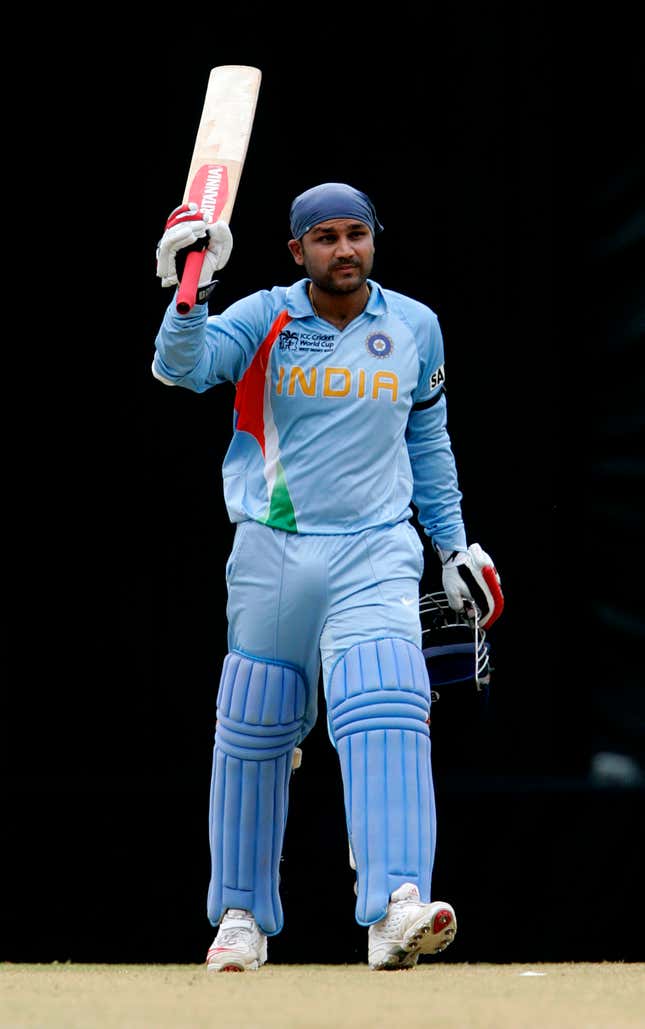 2011
The jerseys that Team India wore in 2011 became instantly cool, primarily because it won the World Cup tournament after a gap of 28 years. In terms of aesthetics, patterns were restricted to the sides, and the colours—both the blue and the orange—a tad darker than before.