India's decision to expand its visa on arrival program to 43 countries hasn't exactly resulted in a deluge of international travelers.
As per the data released by the government on Monday, 14,083 tourists were granted visas on arrival in Dec. 2014, an increase of 421.6% over Dec. 2013 when the figure stood at just 2,700. Tourists from the US, Russia and Korea were issued the maximum number of visas on arrival.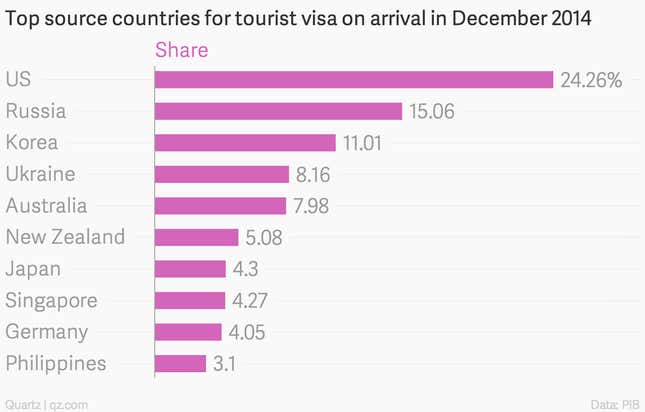 But this does not mean that there has been a sharp increase in the overall number of foreign tourists.
India saw just a modest growth of 6.8% in the total number of foreign tourists in Dec. 2014 over Dec. 2013. In contrast, the number of international travelers increased by 9% in Dec. 2013 over Dec. 2012.

Dream come true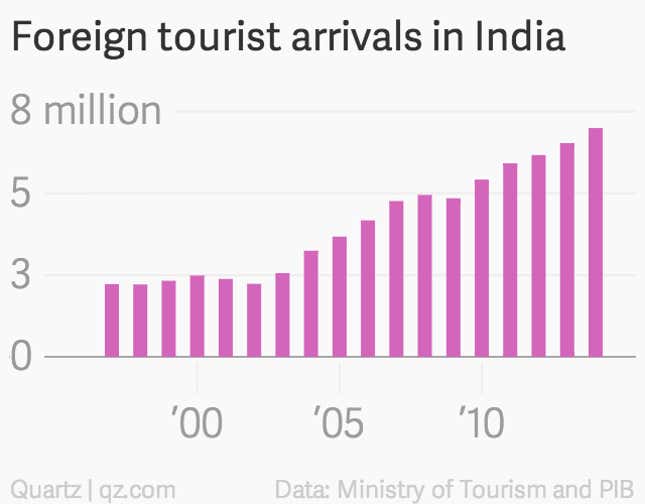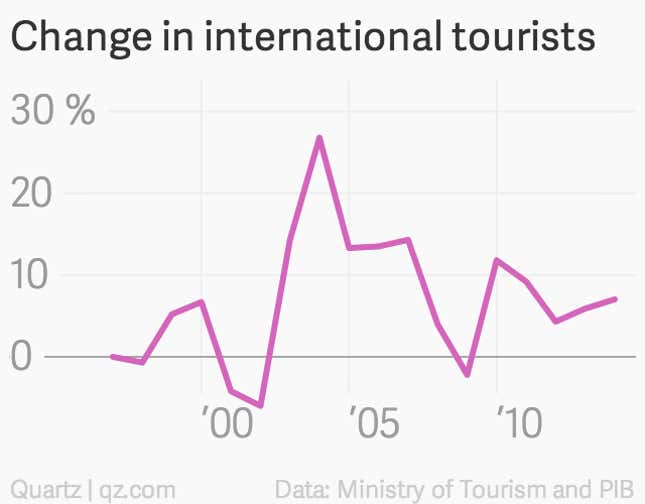 In Nov. 2014, India decided to give visas on arrival to tourists from 43 countries, up from 12 earlier. Mahesh Sharma, minister of state for tourism, described the move as "a dream come true for the entire tourism industry of India" and added that it was "bound to positively impact the economy."
But the pace of arrivals has slowed down in recent times compared to the high-growth period between 2003 and 2007.
Attacks on foreign tourists and sexual crimes are among the biggest reasons behind the slowdown. Infrastructural problems such as shortage of hotel rooms and poor roads also hurt the tourism industry.
Looks like it will take a lot more than just a visa on arrival program for India's tourism boom to finally begin.