On Monday morning, the president of the world's oldest democracy will sit through a Soviet-style celebration at the world's largest.
Barack Obama, the first US president to attend India's Republic Day parade in New Delhi, will watch a two-hour-long procession of India's democratic—and military—traditions, replete with tanks, aerial acrobatics, marching bands, camels, and dancing school children.
Obama's visit could also introduce a distinct American flavour into India's future Republic Day parades, which so far have a strong Russian character.
Two parades rolled into one
India's Republic Day, held on Jan. 26 every year, commemorates the adoption of its constitution, The parade takes an 8-kilometre-course, starting from Raisina Hills in the heart of Lutyen's Delhi, and ending at the Red Fort in old city.
For more than six decades, this pageantry has lingered on, mostly unquestioned.
"It was relevant when India was new, and there was a need for building a sense of nationhood and Indian-ness. For instance, back then, Nehru's need to consolidate the country's multiple identities," Ajai Shukla, a former Indian army officer and strategic affairs expert, told Quartz. "It seems to be continuing for a lack of alternative maybe."
Nitin Gokhale, a national security analyst, has a different view. "Given that the general population feels a sense of belonging, like everyone on Jul. 4 becomes patriotic in the US, the tradition has continued," he said.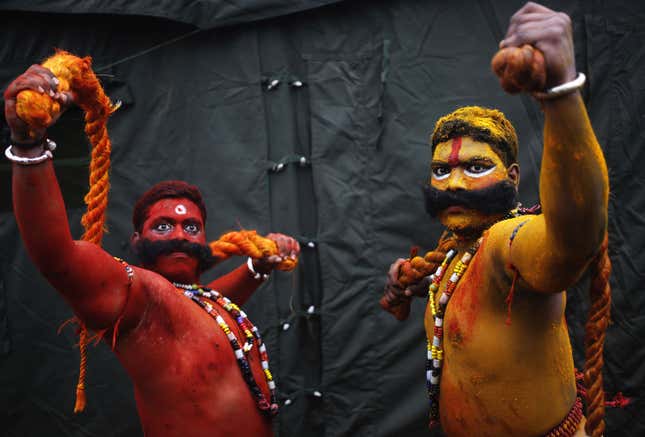 The parade has two components. First, a display of India's military might. The second is a procession of multi-hued tableaux representing different states and union territories.
This year, the parade will be attended by more than 100,000 Indians, and watched live on television sets by millions at home and abroad.
And even as Indians unquestionably accept the ritual, for an American spectator—perhaps, including Obama—"the parade might be reminiscent of the Red Square in Moscow or the Tiananmen Square in Beijing," Gokhale said, "since India was never on the radar for the general American public."
Coming to the fore
But, India knows how to please its guests. "There will be a deliberate attempt on the part of the parade planners that there are enough American weapon systems on display," Shukla said.
That could include two major Indian acquisitions from the US—the C-130 Hercules transport aircraft and the C-17 Globemaster III transport planes. Both may be exhibited alongside Russian-manufactured T-90 battle tank and the MiG-29K; the latter will be making its public debut on Monday.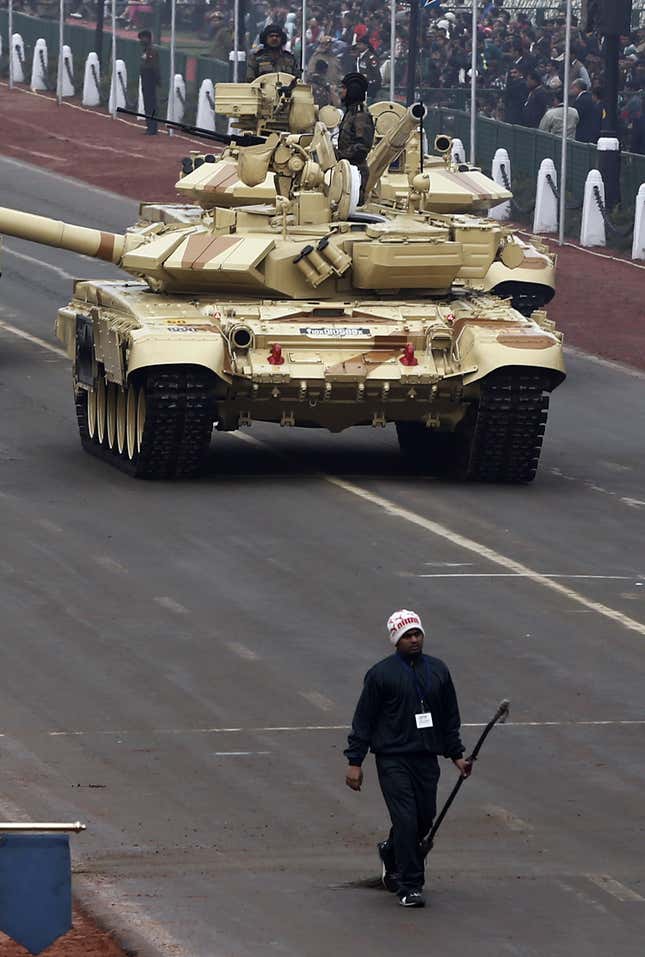 "Given that the US weapon systems are new and state-of-the-art, they might as well have been in the parade anyway," Shukla said.
India's defence ministry spokesperson was not available for comments.
Made in America
This could be an inflection point in the US-India defence relationship, especially when the two countries are discussing production and development of defence projects together.
For decades, India had been over-dependent on Russia's defence industry, which supplied 79% of the country's weapons between 2008 and 2012.
The tide in slowly turning. In 2014, the US became India's biggest arms supplier, selling $1.9 billion of equipment to New Delhi. And it's a relationship that could grow exponentially as India looks to buy about $130 billion worth of weapons in the next seven years.
But tearing away from Russia "requires a very careful policy orientation, a deliberate effort and, dare I say, an operational doctrine of your own," Shukla explained.
"Even now, the diversification of the weapon system is sporadic—and it is not structured in a doctrinal manner," he added. "But it has happened enough that we can gladden Obama's eyes with some American weapon system."
Also read