If it is US president Barack Obama's second official visit to India, so it is for first lady Michelle Obama, too.
In 2010, it didn't take too long for Michelle Obama to emerge as the shining star of the American soft power. The first lady had scheduled meetings—mostly without her husband, who had other important engagements with the then Indian prime minister Manmohan Singh. By the end of the American couple's visit, she had floored Indian spectators with her dance moves on a Bollywood number, fashionable attire and intelligent words.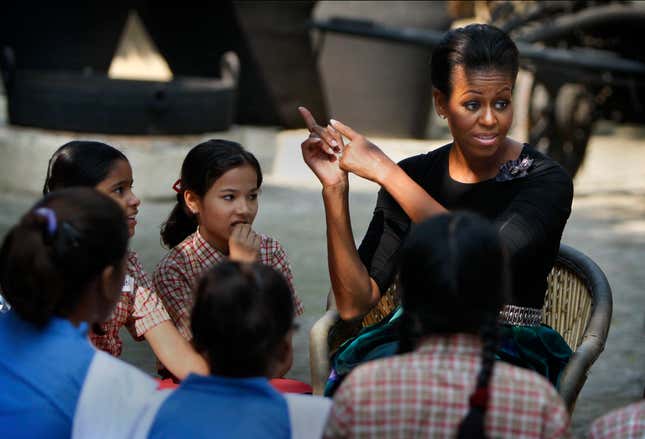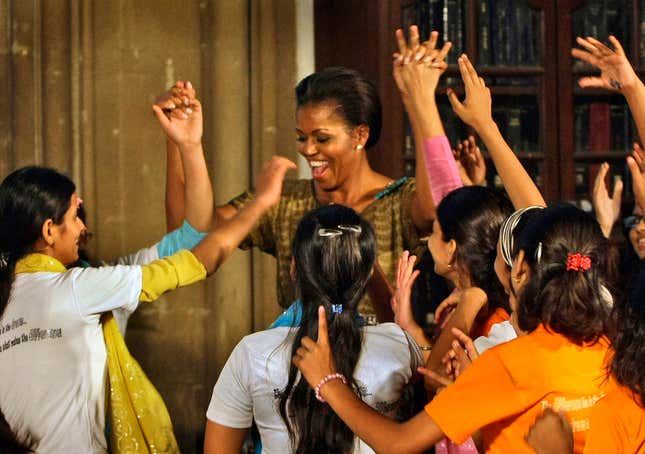 This time, she decided to take a backseat and give most of the first day's events a miss. The first lady, however, was present alongside her spouse at India's Republic Day parade, on Jan. 26, wearing a rather plain black overcoat, with a red scarf, to counter Delhi's bleak weather.
Though Mrs. Obama is the first to grace India's national celebrations, she is only the latest in a long time of US first ladies to tour India.
Quartz brings you some of images of America's first ladies in India over the last five decades.
Jacqueline Kennedy, 1962
John F. Kennedy—successor to US president Dwight Eisenhower, who came to India in 1959—didn't manage a visit to the subcontinent. That was, however, no deterrent for the then US first lady, Jacqueline Kennedy, to come to India for nine days.
"If she commanded fewer crowds than previous, official tourists like President Eisenhower and Queen Elizabeth," LIFE magazine wrote of the trip, "she [nevertheless] conducted herself magnificently."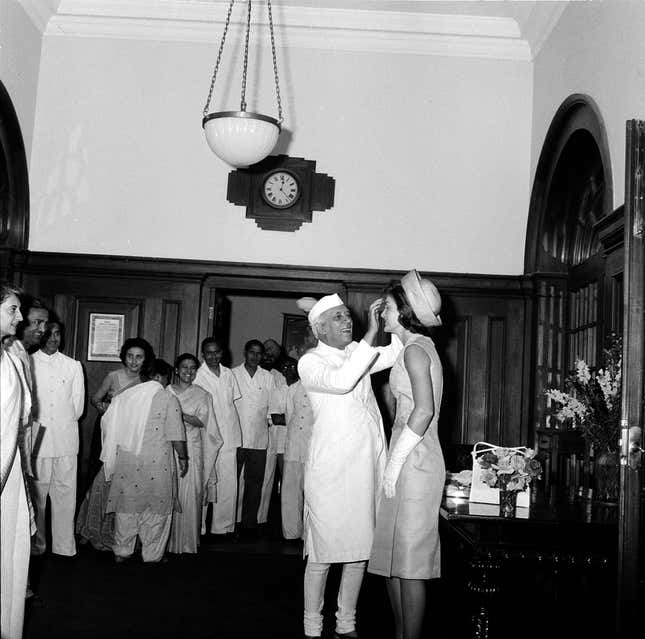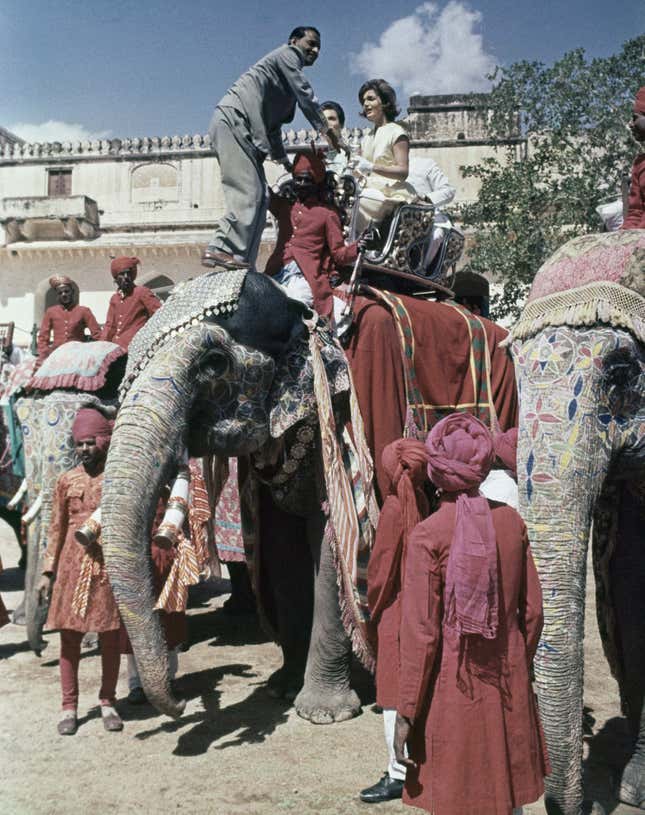 The first lady's verdict on the visit: "It's been a dream."
Pat Nixon, 1969
Richard Nixon, along with his wife Pat, made a one-day trip to the country, which remains the shortest trip to independent India by a US president. Although Nixon said that it was a "privilege and a pleasure for me to return for my third visit to India," relations with the Indian leadership at that time were rather frosty. In private, the US president even described prime minister Indira Gandhi as "an old witch."
Unsurprisingly, even the presence of US first lady Pat—a well travelled first lady who had championed volunteerism—didn't quite ensure warmth between the two parties.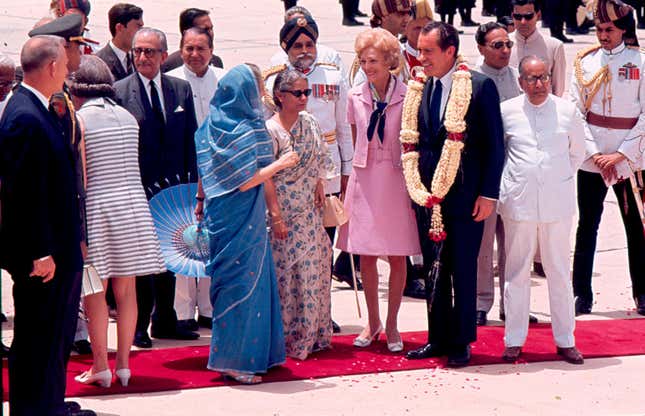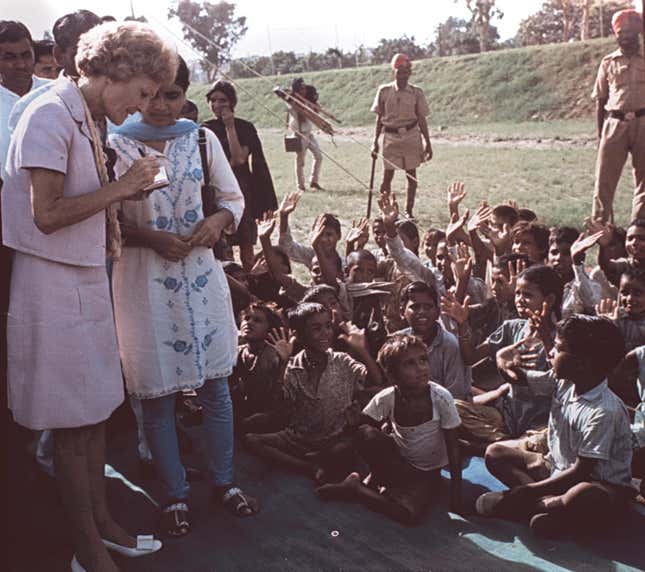 Rosalynn Carter, 1978
In 1978, after a gap of almost a decade, another US president Jimmy Carter visited India, along with first lady Rosalynn.
"She attended Cabinet meetings and major briefings, frequently represented the Chief Executive at ceremonial occasions," according to her White House biography, "and served as the President's personal emissary to Latin American countries."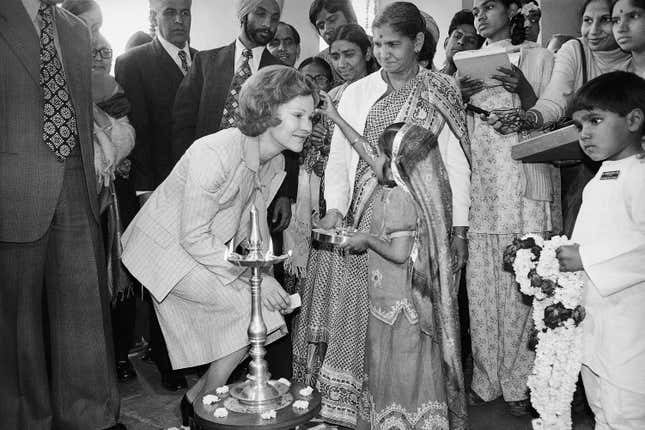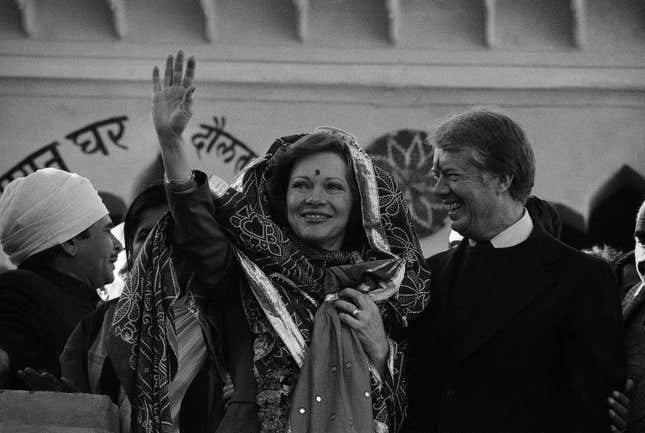 Hillary Clinton, 1995 and 1997
Bill Clinton's wife Hillary travelled to India for three days in 1995, without the US president, as part of her 12-day visit to the southeast Asia to speak on women's rights and education.
"Her tour of Pakistan, India, Bangladesh, Nepal and Sri Lanka will make Mrs. Clinton the most prominent American to visit those nations since President Jimmy Carter 15 years ago," said the Los Angeles Times.
More lyrically, the New York Times described the trip as one with the "giddiness of a sorority spring break with the sober feel of a graduate seminar on the responsibilities of sisterhood."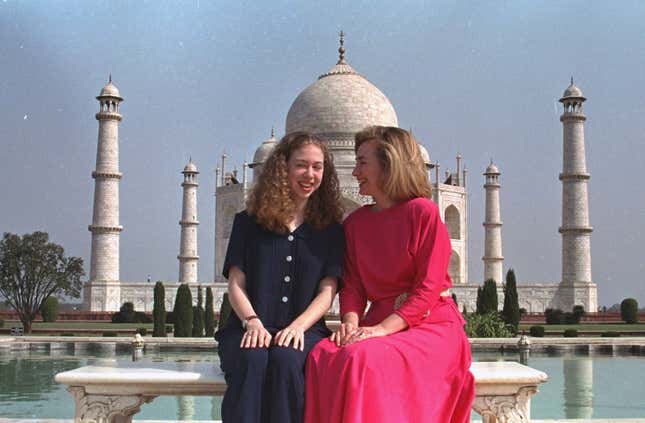 In 1997, she went back to the country to attend social worker Mother Teresa's funeral in Calcutta (now Kolkata).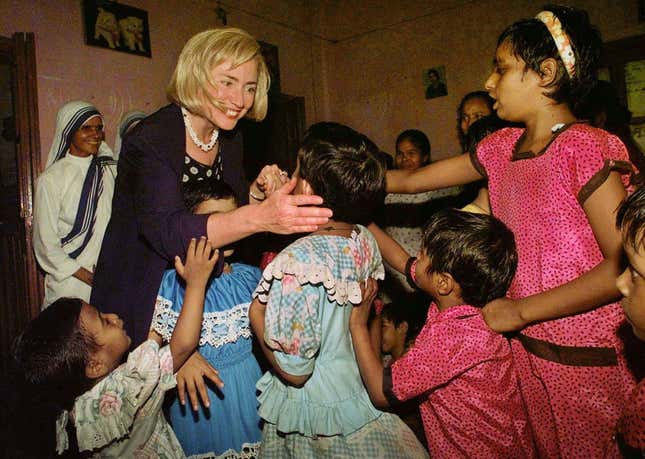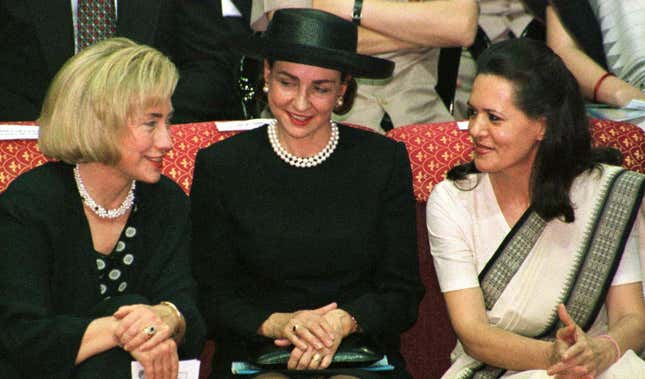 Laura Bush, 2006
George W. Bush, the fifth US president to visit India, came in March 2006 with first lady Laura.
During her time in Delhi, Mrs. Bush attended the ceremonial reception at Rashtrapati Bhawan (that Mrs. Obama didn't), made a trip to Noida's Film City to attend a shoot of the Indian version of Sesame Street and also spent time at a center run by Mother Teresa's Missionaries of Charity.