Will he, or won't he?
Two weeks after India's central bank cut interest rates by 0.25% in a surprise move, the house is divided on whether the Reserve Bank of India (RBI) governor Raghuram Rajan will slash rates further—or, hold them steady.
Proponents of a rate cut argue that since inflation remains subdued, along with benign crude oil and metal prices, Rajan will seek to kickstart growth with less than a month to go before finance minister Arun Jaitley presents the budget.
On the other hand, the governor may well choose to wait till the budget provides a better understanding of the government's finances before lowering rates.
In either case, these are the six charts you need to see before the RBI's first monetary policy review of 2015.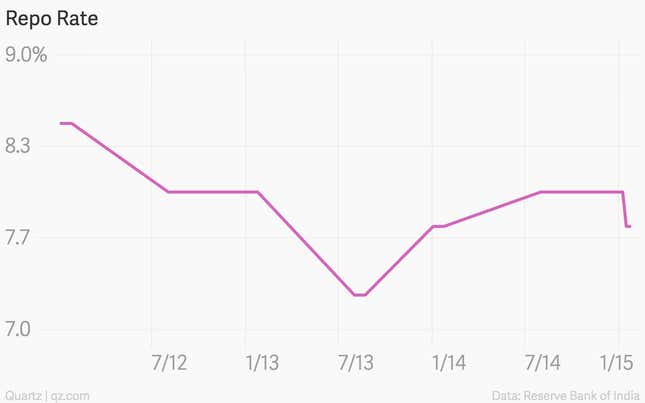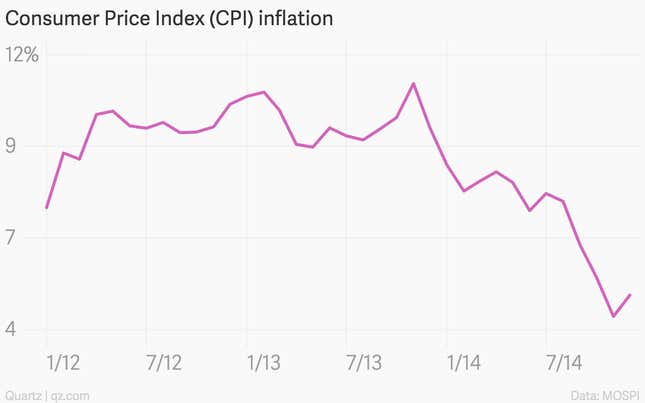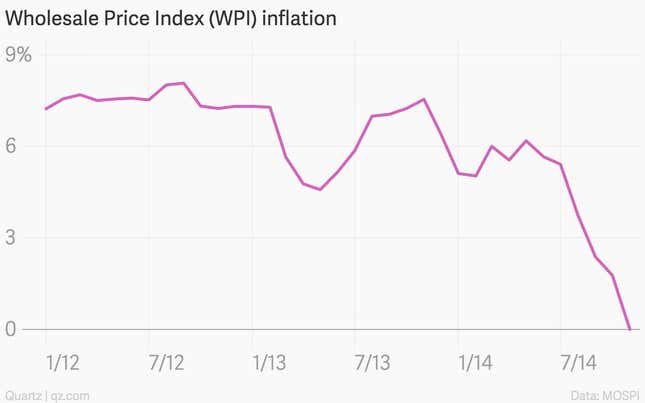 On Jan. 30, the government shifted the base year for measuring the economy from 2004-05 to 2011-12, which changed India's GDP growth rate for 2013-14 from 4.7% to 6.9%.