Chai in the West has become synonymous with the overly sweet, oddly spicy blend that Starbucks sells as a Chai Tea Latte. But in India, chai takes on different flavor profiles, snack accompaniments, and even drinking vessels depending on the region or city or town.
First, a brief history of chai: "chai" translates to "tea" in Hindi and several other Indian languages (so Starbucks is being redundant—Chai Tea just means "tea tea").
Tea came to India from China, but was popularised largely in the British colonial era when large plantations were established. And as a form of marketing, the tea was often gifted to British factory owners in the subcontinent. The owners fed that tea to Indian workers as a source of energy and cheap calories, with cream from northern Europe and sugar harvested from slave plantations in other British colonies. Basically, New York University food studies professor Krishnendu Ray says, this early form of chai was a steaming cup of the British empire.
As chai became a working-class drink, it travelled through the country, and people personalised it to their tastes, adding different spices. Today, it is one of the most common drinks in South Asia.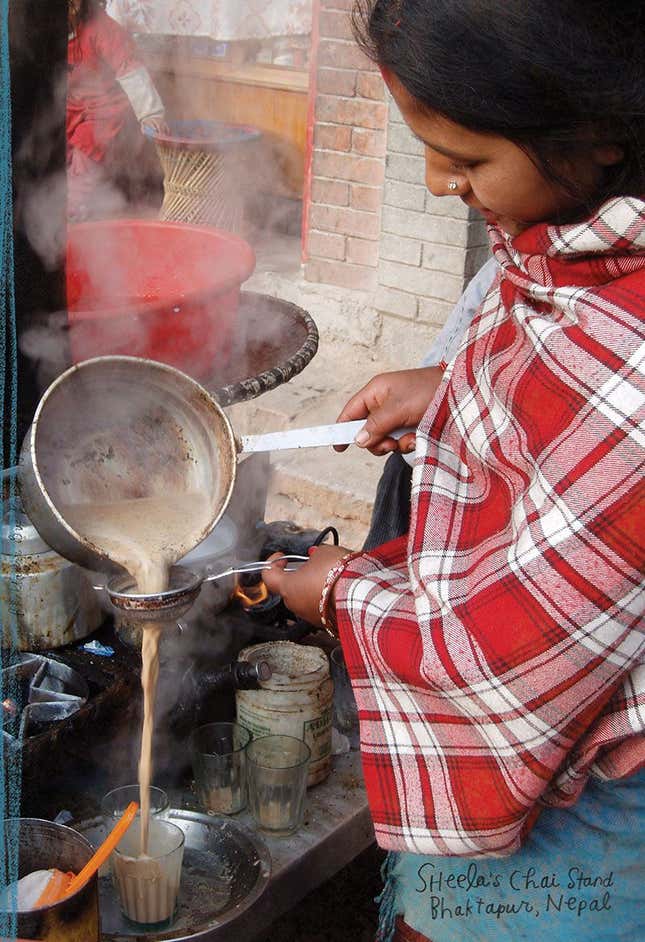 American chai
Indian American chef Anupy Singla learned how to make chai while visiting her father's family in Punjab as a child.
She was excited when Starbucks first rolled out chai, but was soon disappointed.
The Chai Tea Latte is far too sweet for her (there are 42 grams of sugar, or 10.5 teaspoons, in a 16 oz grande), and includes flavors that she hasn't seen in chai. "It makes me sad that people go and order this drink…thinking it's something associated with South Asia, and it's not," she says.
Singla is not alone in her sentiments against the chai offered by the American coffee company. Resham Gellatly, who travelled to India often as a child, called the Starbucks version an "unwelcome surprise." She and her boyfriend Zach Marks—who met as Fulbright scholars in Delhi—ran a blog, Chai wallahs of India, which contains photos, stories and videos about chai from various parts of India.
Teavana spokeswoman Alisa Martinez (Starbucks owns Teavana and uses their chai mix) tells Quartz that the tea they sell is inspired by chai in India, and the sweetness and taste profiles were refined to match the customers' palate. Chai tea lattes are one of Starbucks' top-selling beverages, though Martinez declined to provide any sales figures.
How to make tea in India
The version that Starbucks modelled its tea after is masala chai—"masala" in Hindi translates to "spices." Grated ginger, black pepper and cardamom are common ingredients. But many street vendors just use cheap tea leaves that have been crushed, torn, and curled (the CTC method), with cardamom, milk and sugar, brewed in large quantities. That was the basic recipe for this Kolkata chai wallah who Gellatly visited. (The following video is in Hindi.)
Even if the spices are similar, the milk may vary from place to place, both in terms of water-milk ratio, and the source. The Kolkata chai wallah used buffalo milk, for example, while Gellatly encountered camel milk chai in Pushkar, a town in Rajasthan.
The milk also doesn't always boil with the tea. In a Tamil Nadu bus station, Gellatly and Marks found a very specific method in use: "Straining a stream of black tea into the glass, adding frothy milk pulled with sugar, and topping it off with one more touch of tea."
In different places she and Marks saw chai stirred and poured differently.
In Hyderabad, tea can be ordered black or with different ratios of milk, each with its own name.
In Ladakh, an area of Kashmir, chai is namkeen (salty) and pink, thanks to baking soda and the method of pouring.
Then there's Parsi chai, which is steeped in lemongrass and mint.
What to dunk
Different place, different chai—and therefore, different snack.
Parle G, a cookie found in almost all Indian households, is perfect for dunking.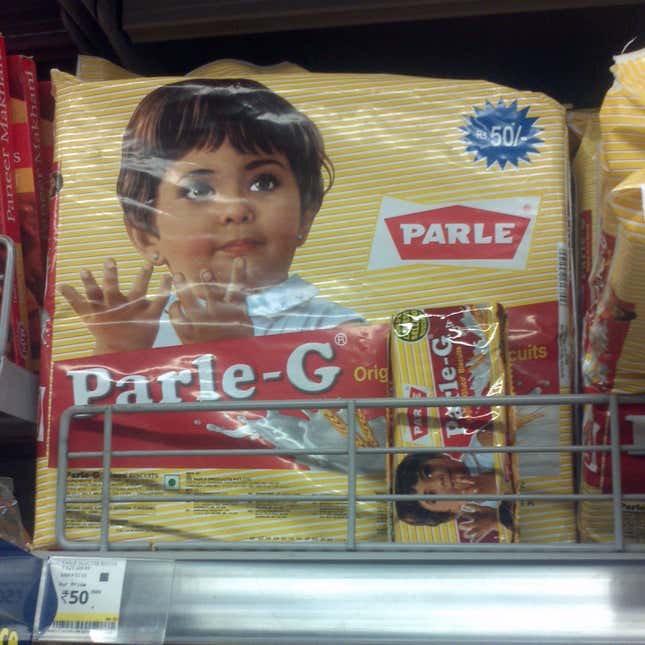 Rusk, which is similar to biscotti—is another common snack in north India. Samosas, which are also not Indian in origin, are one of the most popular fried, savoury snacks consumed with tea.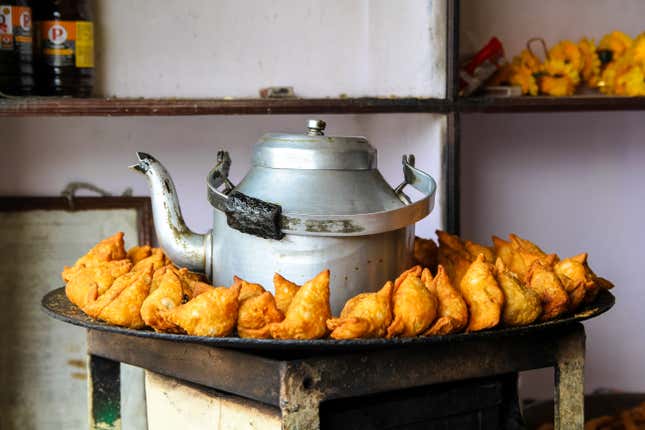 In Patna and Hyderbabad, chai drinkers prefer something sweet such as gulab jamun or dilkush.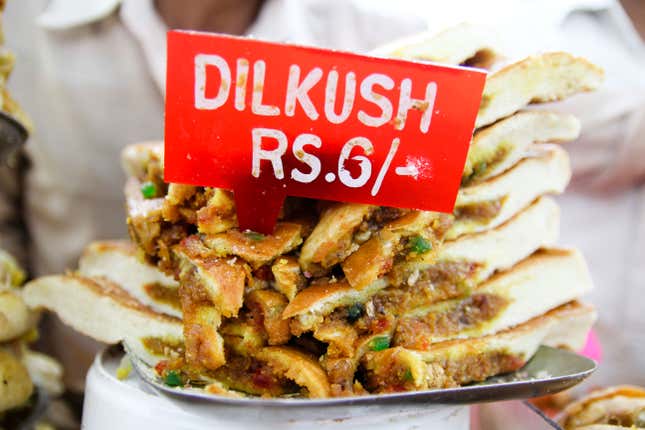 There are also Irani chai accompaniments that are breadier, sometimes covered with butter, to dip in the chai.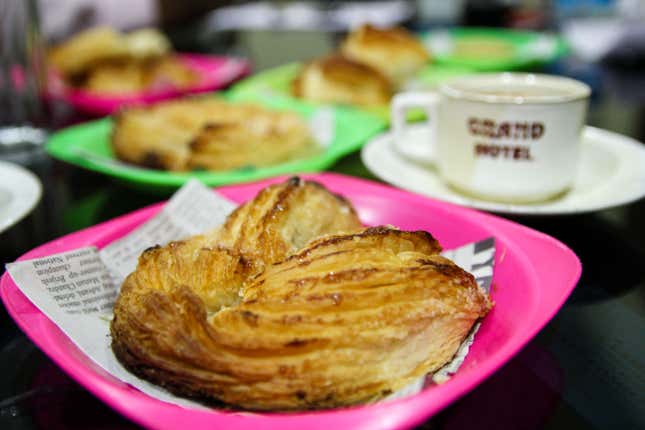 How to drink the chai
The way tea is slurped and the cup one drinks it from also varies across India. Patrick Shaw, an American who travelled around northern India to try chais and write Chai Pilgrimage, particularly enjoys the taste of chai in small clay cups, which are typically discarded after use.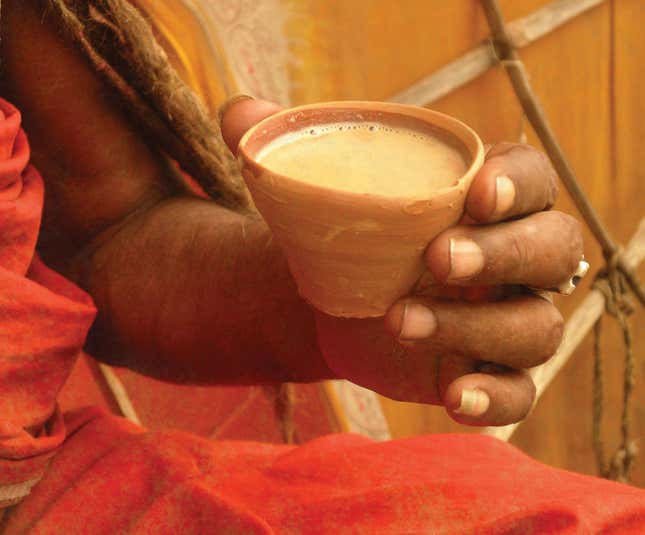 Chai wallahs also serve chai in small glass cups of varying sizes, or in disposable plastic ones.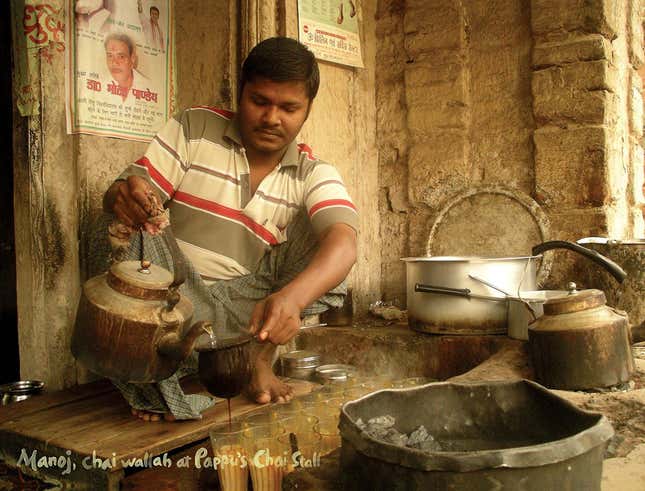 And then there are people who pour chai out of a teacup into the saucer, and drink the cooled down brew out of the plate.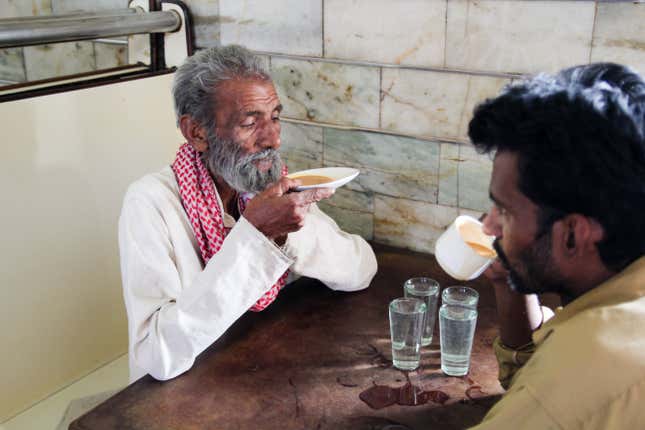 We welcome your ideas at ideas.india@qz.com.
Note (Feb. 20, 2015): An earlier version of this story failed to specify that the 42 grams (10.5 teaspoons) of sugar in a Starbucks Chai Tea Latte was for a 16 oz grande drink.