In 2000, Aravind Kumar left his job at Cricinfo, a cricket news website, to start Agriya, a web development firm in his hometown of Chennai.
But Agriya is not your regular website development company—its expertise lies in website cloning, a technique where coders create replicas of popular websites by copying its features, designs and sometimes even font.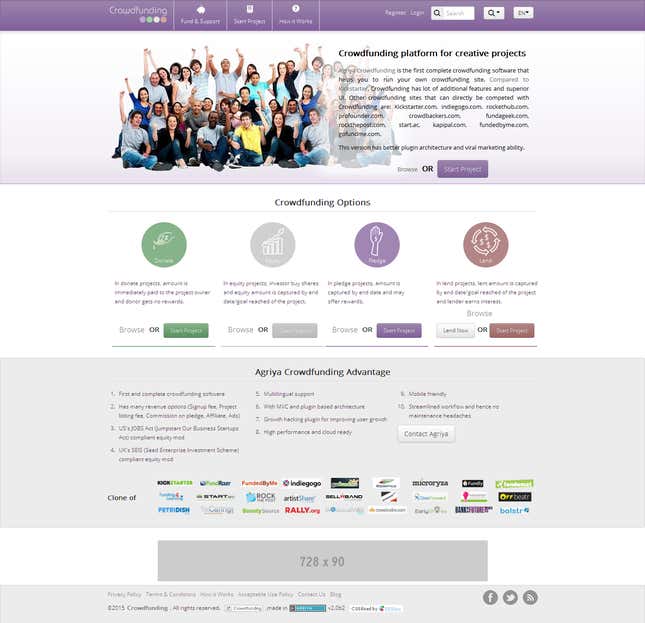 Over the last 15 years, Agriya has already created clones of some of the world's biggest technology companies including Facebook, YouTube, Groupon and Kickstarter.
The latest addition to this list is WhatsApp, whose clone will be launched by the company in March.
Humble beginnings
Agriya started small. The company had just three people including Kumar working out of a warehouse in Chennai for a year. 
And as the dotcom bubble burst, there were plenty of fresh graduates with no jobs that Kumar could pull onboard. "We hired them, trained them for six months but we told them that we won't be paying," Kumar said.
That helped Agriya to take up new projects in its early days and get off the ground in 2000.
Six years on, Kumar, a self-taught programmer, realized the power of website cloning since some entrepreneurs prefer to opt for tried-and-tested business models. It makes sense for them to have websites that look similar to their competitors, he said.
Cloning has proven to be a rewarding business—and Agriya tasted success quickly.
In 2006, the Chennai-based company got its first big break when it launched Rayzz, its YouTube clone. "Orders started pouring in," Kumar said. "We were selling left, right and center." Big companies such as Shell, Ford and Cisco bought Rayzz, Kumar said, which was then customized by Agriya to use it as a video conferencing tool.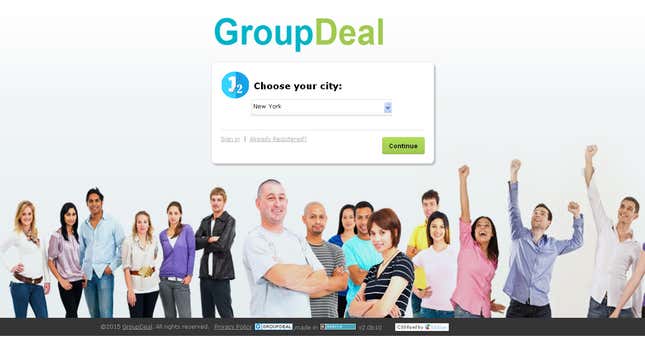 Subsequently, it launched clones for Yahoo Answers, Facebook, Groupon, Airbnb and Kickstarter, typically charging between Rs18,645 ($300) and Rs55,935 ($900).
But there is always a risk of running into legal troubles.
For instance, Rayzz' design was quite similar to YouTube, Kumar said. He eventually had to change it after YouTube warned Agriya of violating copyrights.
Today, Kumar, 35, prefers to refrain from copying the design. Instead, he tries to introduce additional features in the clone. "We don't want to run into any copyright infringement," he said.
For its WhatsApp clone, the team has replicated most of the features of the original app—but not the design.
Still, about 60-70% of the clients insist that the clone should look like the original. "We have to do it if the customer wants it," Kumar said. "But we tell them that they will have to deal with the legal issues."
Work in progress
From operating out of a warehouse, Agriya currently has 200 employees who work from its 10,000 square feet office in Chennai. And revenues are growing by 20-25% every year. "This growth is attributable to our cloning business, absolutely," Kumar told Quartz. The company didn't share the revenue figures with Quartz.
And that's exactly why Kumar and his team are always on the lookout for their next clone. In fact, they have created a Kickstarter-like platform where clients can suggest which websites to clone.
"Everything is inspired," said Kumar. "Even Mac was inspired by Xerox."