Holi is more than just a nationwide jamboree of multicoloured men, women and children, swinging wildly to music, often with a dose of bhaang, that potent cannabis-based drink. The Hindu festival of colours is actually a collection of disparate celebrations, from quaint folk dances to altogether more violent variants.
Let Quartz take you on a photographic journey throughout the country, exploring the many different shades of Holi.
Lathmar
Holi
In the neighbouring towns of Barsana and Nandgaon in Uttar Pradesh, Holi involves men dousing colour over women, who then retaliate by chasing them with long bamboo sticks. Lathmar (basically "to hit with a stick" in Hindi) Holi, as it is known here, draws from the legend of Hindu god Krishna teasing his beloved Radha and her friends.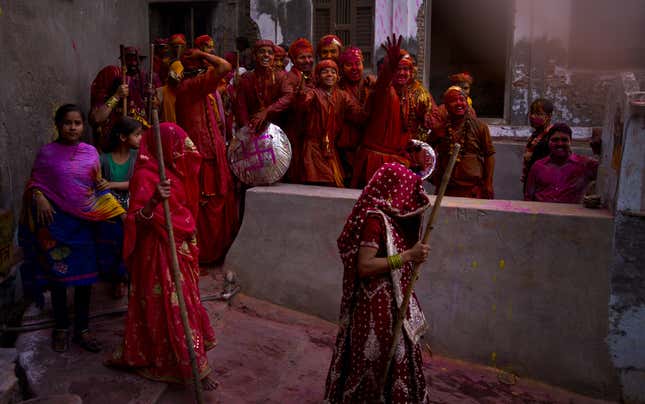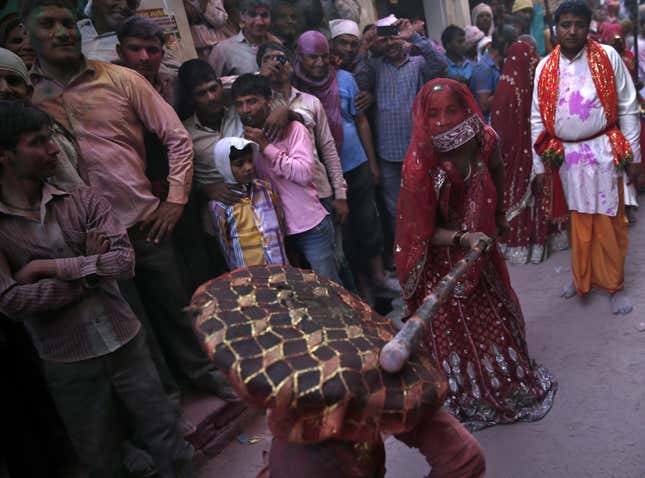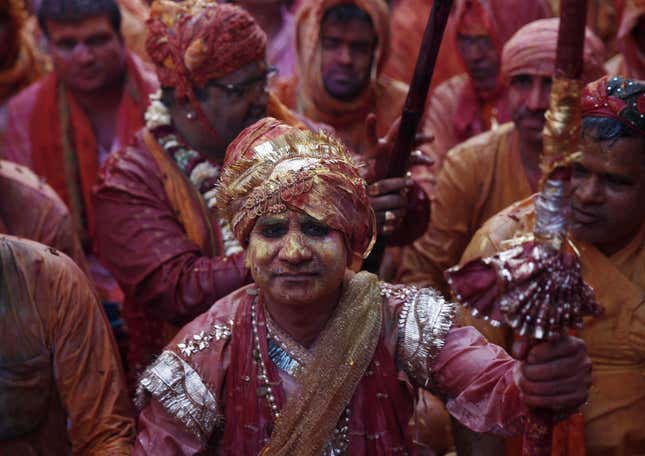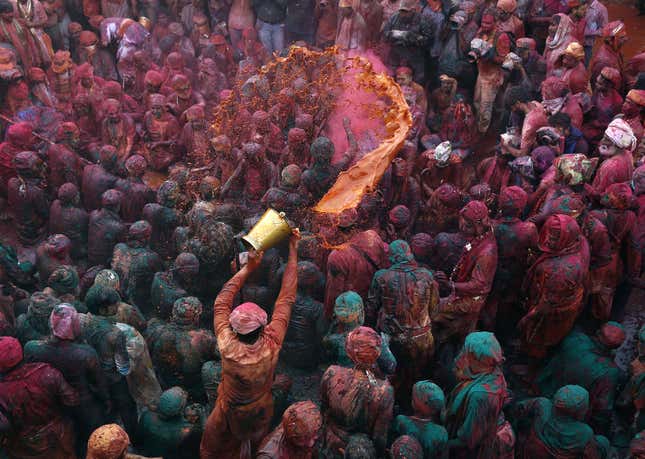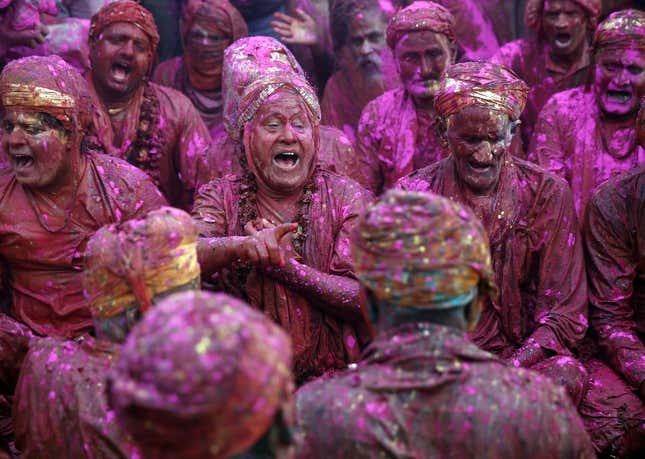 Dauji ka huranga
In Dauji, another town in Uttar Pradesh, crowds assemble at the Baldev temple a day after Holi. Here tradition dictates that copious amounts of coloured water are poured over women, who then proceed to rip the clothes off the back of the men gathered.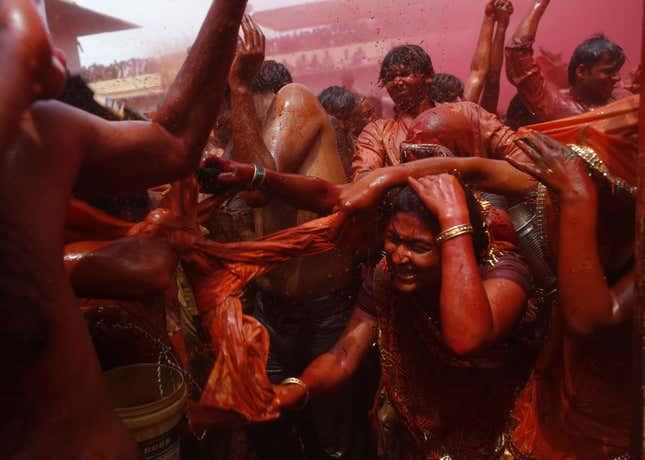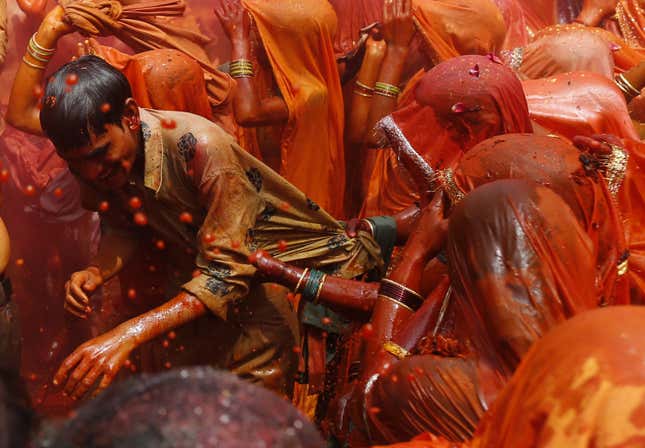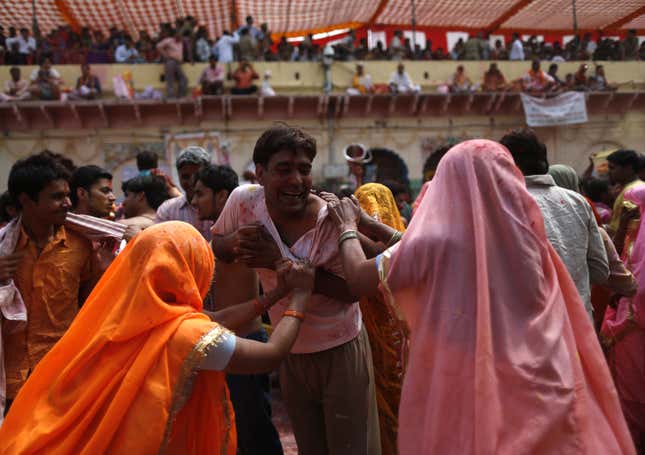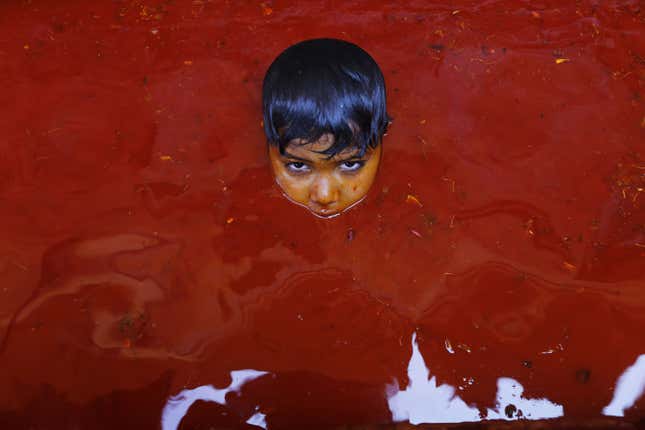 Dol jatra
In eastern India, the celebrations are far more sedate. In parts of West Bengal and Orissa, for instance, Dol Jatra is traditionally celebrated with dry coloured powder, amidst song and dance.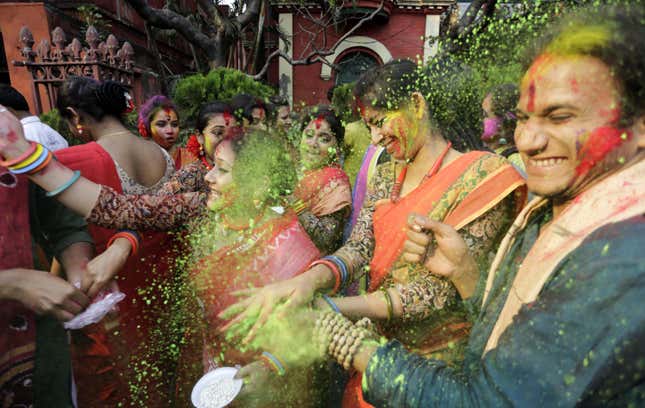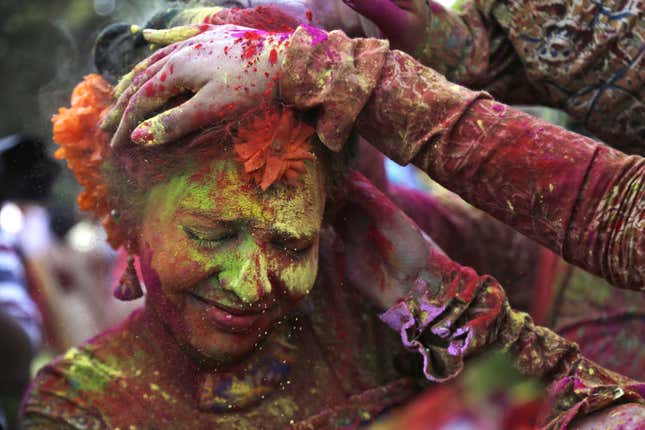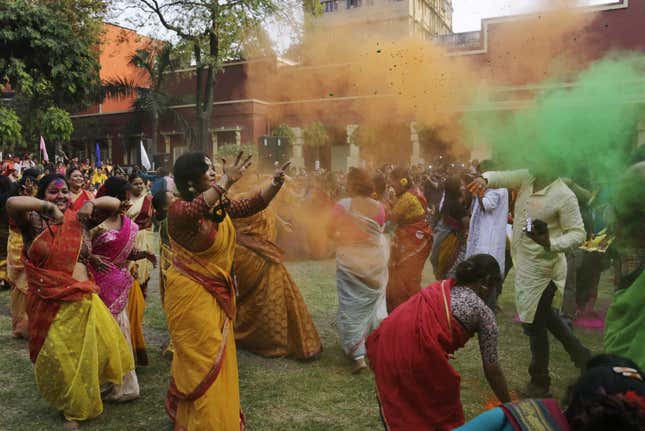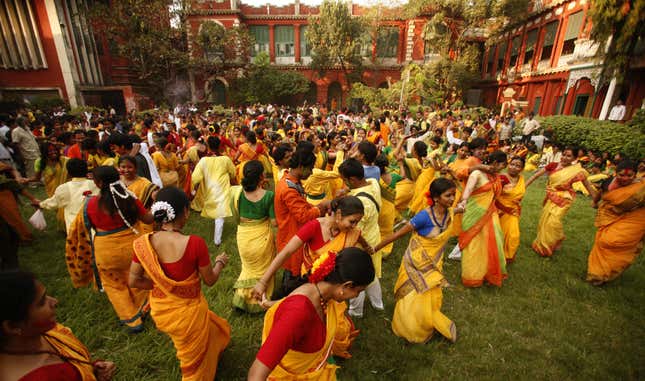 Holla Mohalla
In Anandpur Sahib, a holy shrine of the Sikhs in Punjab, the festival of colours coincides with Holla Mohalla. For over a week, Sikhs converge in large numbers to offer prayers and celebrate the birth of Khalsa, or the warrior tradition, started by Guru Gobind Singh, the tenth Sikh leader.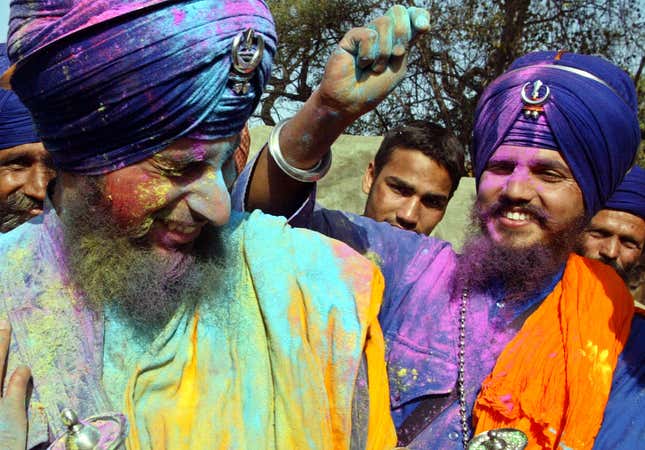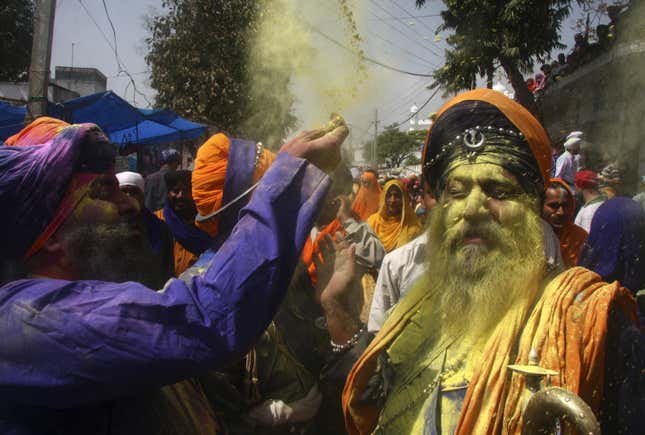 Yaoshang
In the northeastern state of Manipur, the Holi is replaced by Yaoshang, a quaint spring celebration with much music and dance.
And at night, under the full moon, young Manipuris gather for the Thabal Chongba, the moonlight dance.
Festival of flowers
In the north Indian town of Vrindavan, Hindu widows, who typically are kept away from celebrations in this temple town, now partake in Holi festivities awash with flowers and colour.