At 6.40 AM on May 21, something rather unusual occurred on the 165 kilometre-long Yamuna Expressway on the outskirts of New Delhi: An Indian Air Force (IAF) fighter jet landed on, and then took off from, the highway.
The exercise—the first of its kind in India—was part of a drill to test the suitability of highways for landing fighter aircrafts during emergencies.
"The aircraft made a practice approach on the highway, coming down to a height of 100 metres before landing off the next approach," India's defence ministry said in a statement.
And the air force now wants to do more of these. "The IAF has plans to activate more such stretches on highways in the future," the statement added.
The manoeuvre was undertaken by a French-made IAF Mirage 2000 jet, and this is what it looked like:
"All facilities like makeshift Air Traffic Control, safety services, rescue vehicles, bird clearance parties and other requirements were set up by IAF personnel from Air Force Station, Agra," the defence ministry explained.
Here's a photographic rundown of the event, sourced from the defence ministry spokesperson's Twitter account.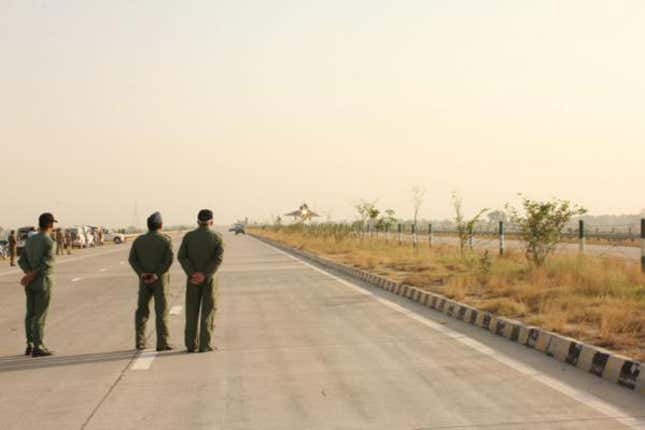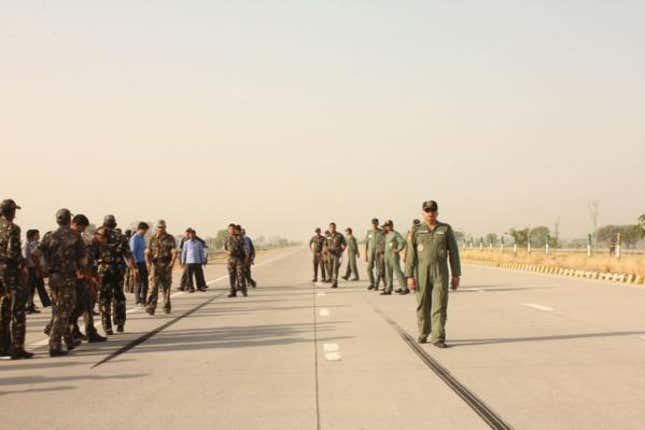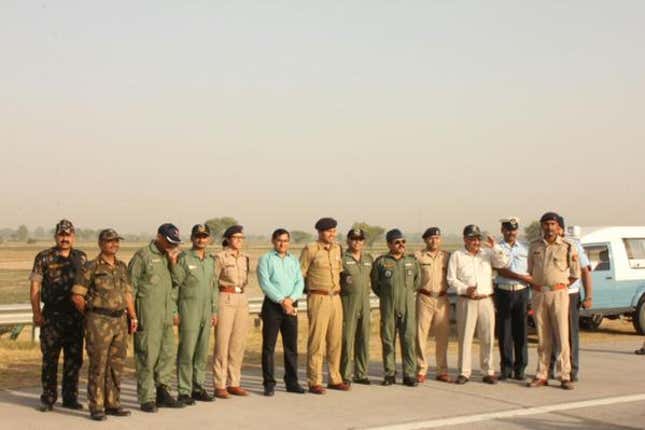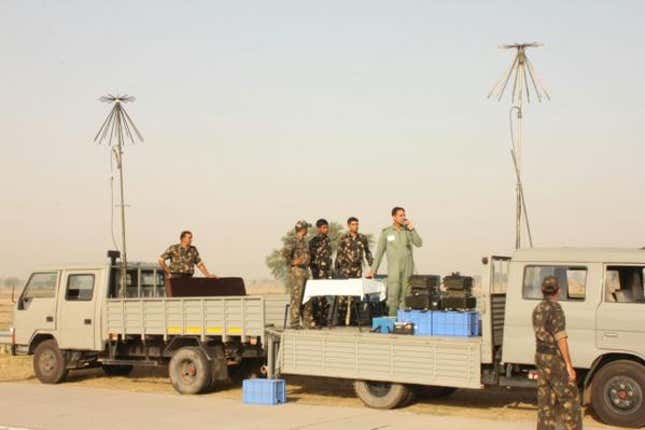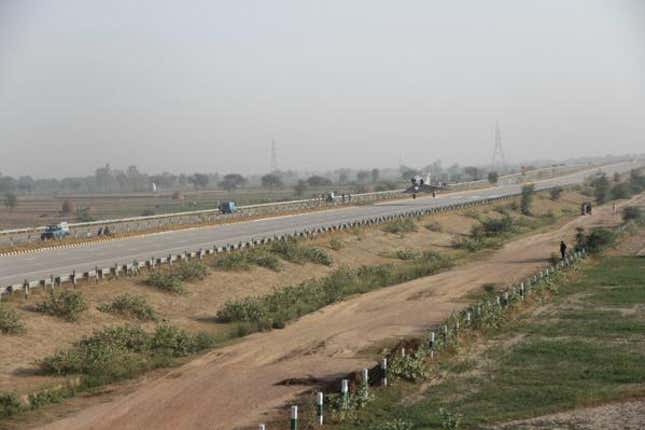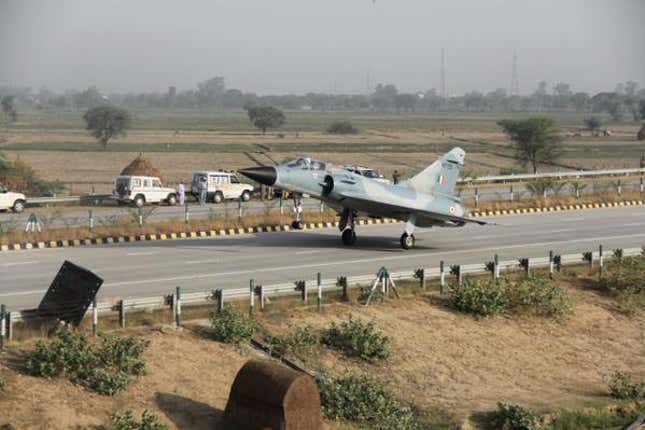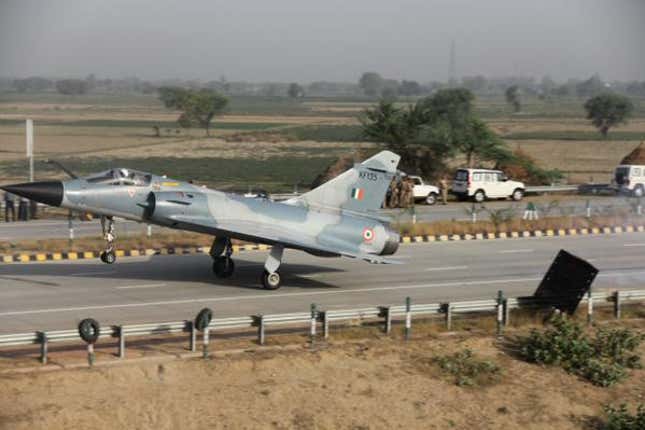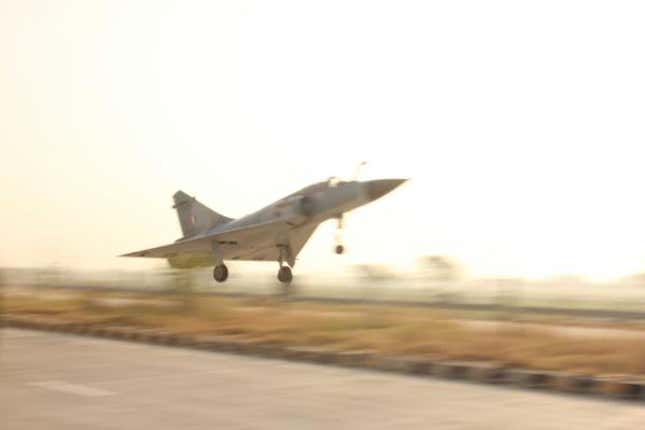 While using highways as landing strips isn't quite standard operating procedure in most countries, they have been used by some air forces in the past, including Pakistan (pdf) and China.