Narendra Modi—in his address at the UN General Assembly in New York last year—called for an International Yoga Day. It should "not be just an exercise for us, but it should be a means to get connected with the world and with nature," the Indian prime minister said.
An avid yoga practitioner, Modi has time and again underlined the importance of this esoteric practice, which finds its roots in ancient India. In fact, on June 21—the day he had declared as the International Yoga Day—Modi and his colleague Rajnath Singh, India's home minister, will perform yoga together at Rajpath, a boulevard in central Delhi.
The Indian prime minister's intention is to bring yoga to the world, but it seems that the world has already embraced it years ago.
Quartz brings you a collection of photos of men and women from around the world performing the ancient meditative practice. Contrary to a typical outdoor surrounding, or an indoor studio—where people usually practice—they are seen performing yoga in the most unusual places: From a museum, to a juvenile detention centre, to a New York subway station.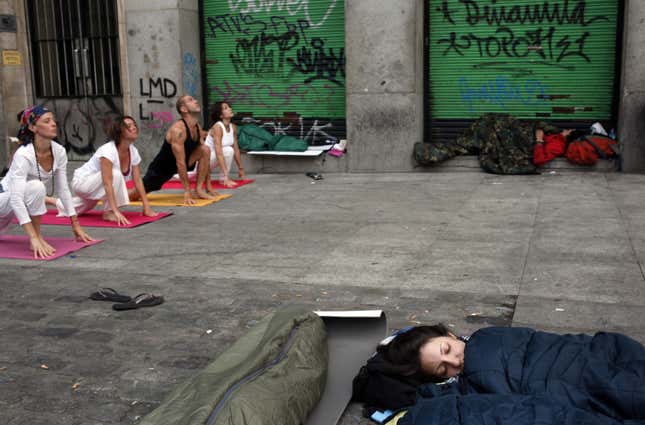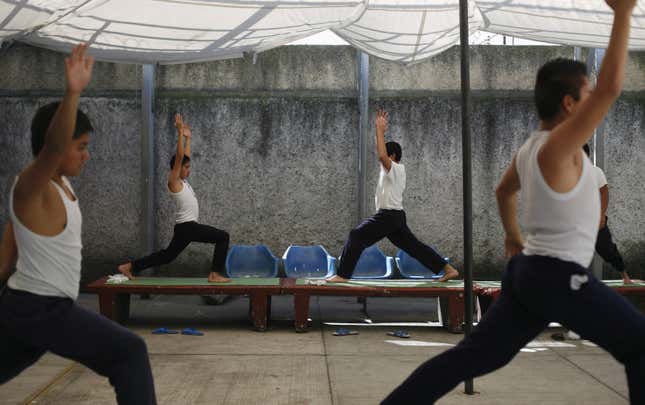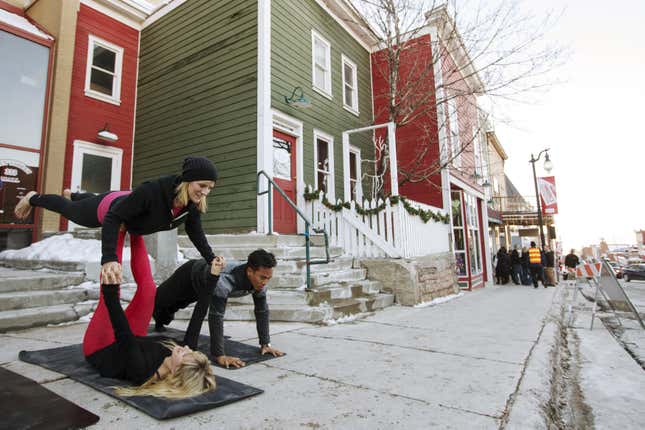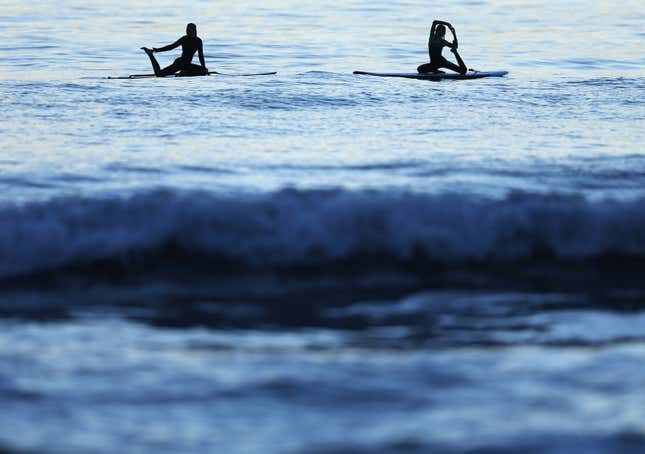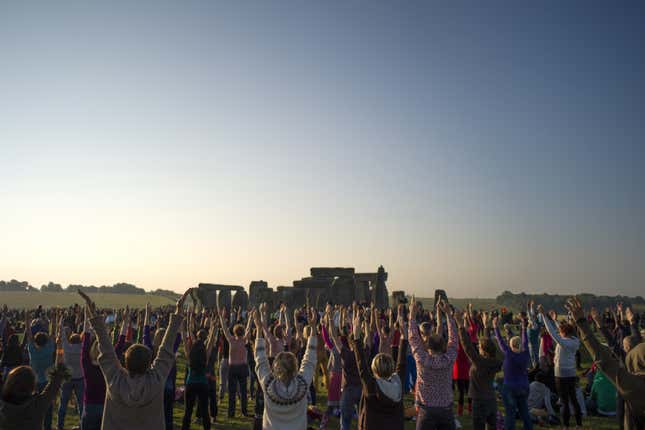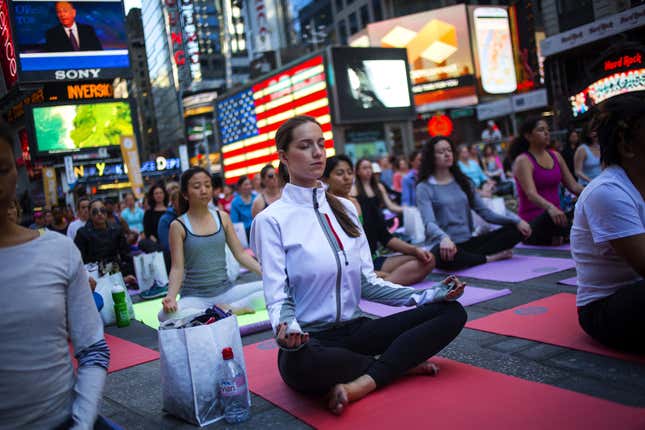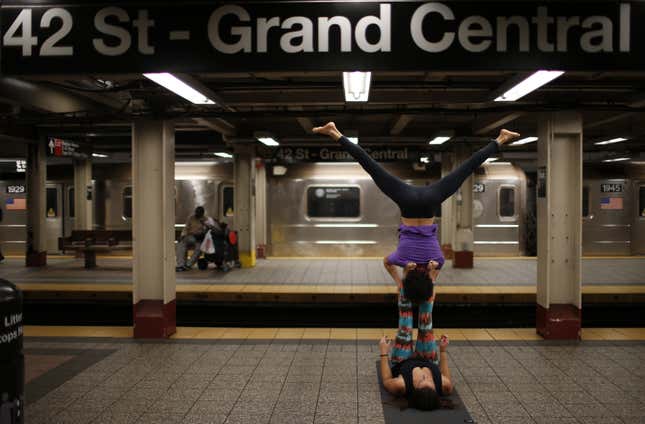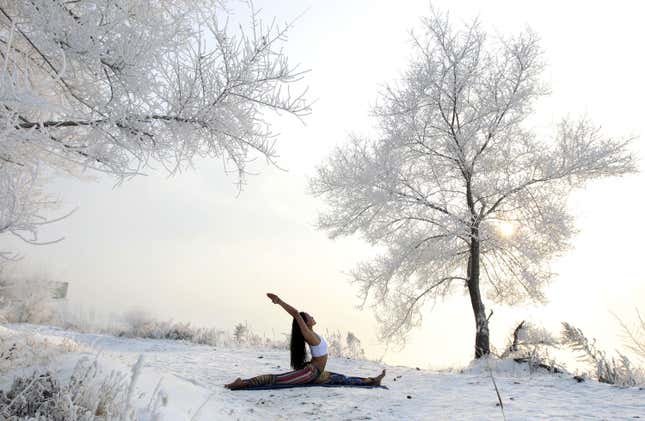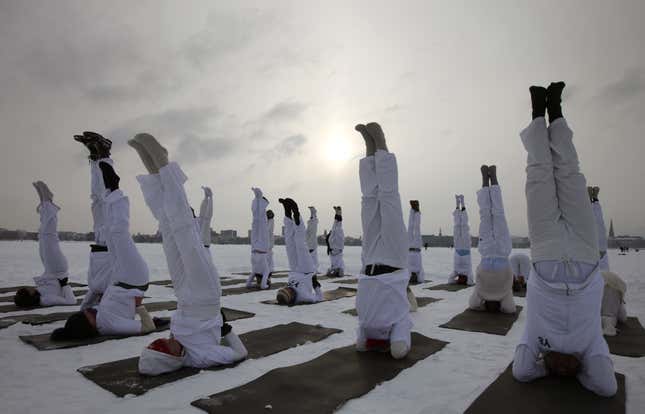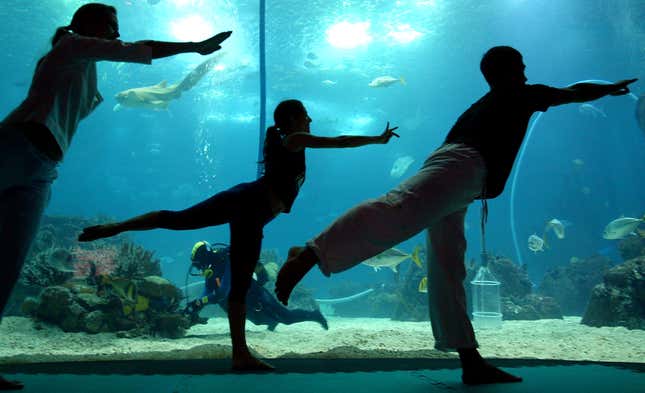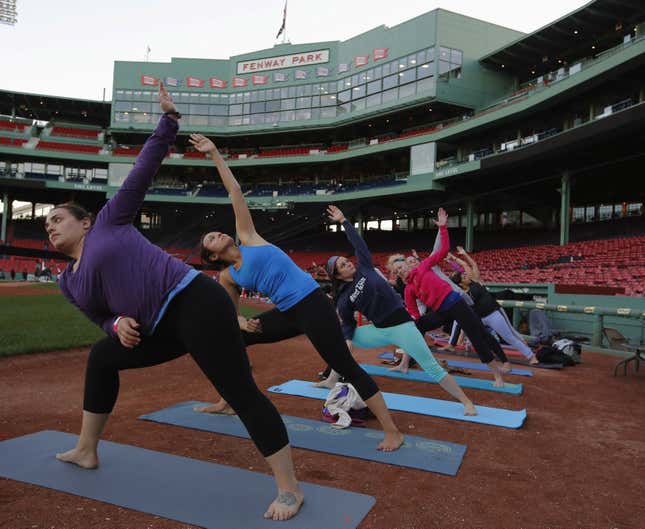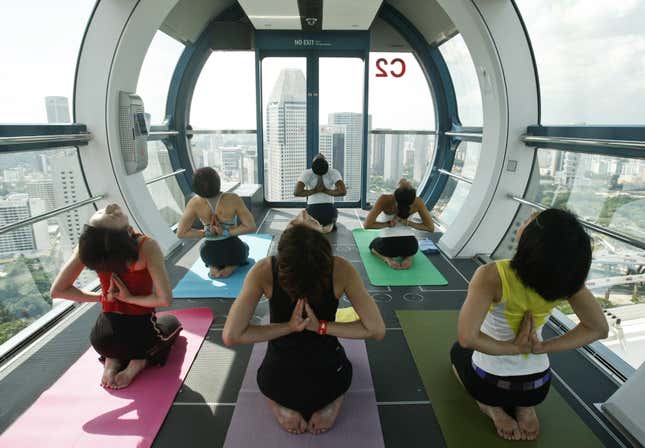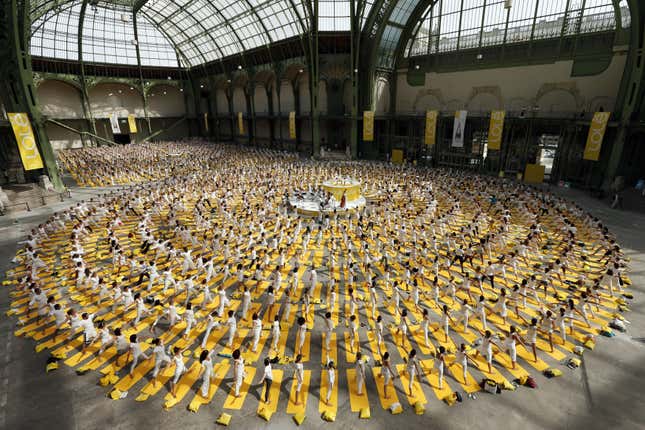 We welcome your comments at ideas.india@qz.com.