In a country where homosexuality is illegal, an Indian brand has decided to feature a lesbian couple in its digital advertisement.
The short ad film by online fashion portal Myntra's ethnic collection—Anouk—is about a live-in lesbian couple preparing, rather nervously, to tell one set of parents about their relationship. Since it appeared online on May 28, it's been been viewed more than a million times on YouTube.
It is a bold marketing move, although not the first. There are two earlier examples of advertisements around homosexuality: By Fastrack and the Hindustan Times.
Quartz asked three lesbian women to talk about the advertisement, and how did they face the situation in their real life.
Rituparna Borah, a queer-feminist activist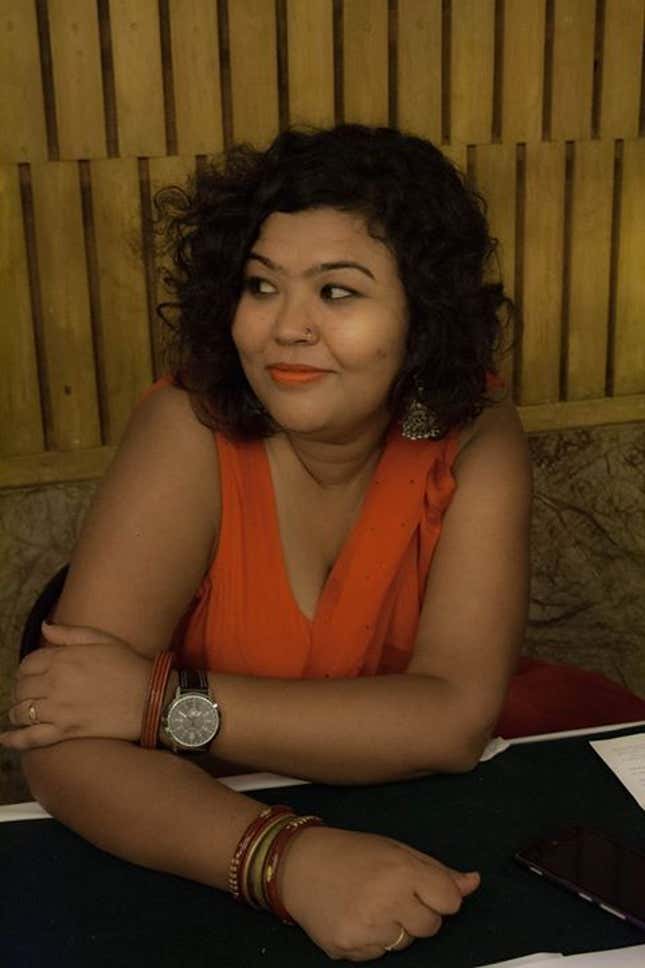 Why are lesbians always shown… so mushy? It's very irritating, because beyond being a couple also, there's a life of a lesbian woman.
I am still struggling to articulate how I feel about the advertisement per se, but surely I could not relate to it. I laughed when I saw it the first time; my gut feeling was that it is very artificial, for instance, how one woman compliments the other about her short hair.
There was a part of me thinking, 'It's good… people are at least talking about lesbians.' But then the activist in me is questioning, 'Aur bhi kuch hota (Wish it had more)—maybe a single lesbian woman fighting discrimination in a work space, or the harassment she faces at the hands of her family.
I remember, a couple of years ago, Outlook magazine got in touch with some of us for a cover story. I said, 'I can give an interview with you as a lesbian woman, but I wouldn't give you an interview as a couple.' They asked why. I said, 'My experience of being a lesbian doesn't mean I need to have a partner. My experience of being a lesbian is the fact that I am a lesbian. And I love women.' They rejected it, and said they wanted me only with a partner.
And when the story came, and all the mushy pictures, it was just like a very heterosexual relationship. People said things like 'look at the lesbian women, they are so committed to each other.'
But for us this is not the real meaning of queer. Queer means challenging many, many things.
I am fed up of the depiction of two women, who are so upper class, and beautiful together… with no issues in their relationship. Why won't you consider a lesbian just as an individual?
As part of the series, Myntra did an advertisement about a single woman. So how about a single lesbian woman who's still fighting?
Antra Khurana, researcher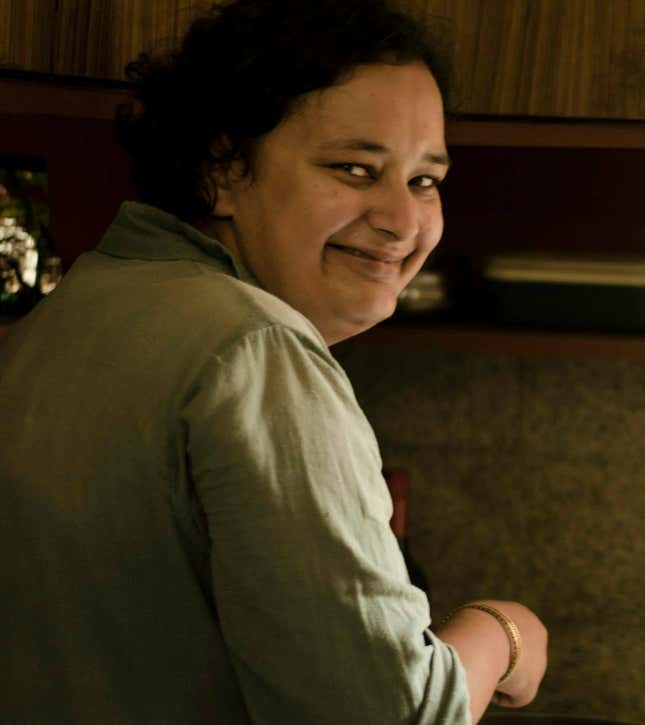 My first impression was 'yes, we have a lesbian ad.' But the immediate second thought was that it's really, really toned down. Those two chicks are acting like friends, like 'I am using your eye pencil,' or 'don't break my eye pencil,' or 'should I make coffee.'
That's not how a couple is… just because it's two girls, you're probably playing it safe. If I didn't know better, you could put a bottle of pickle, and it might be an ad where one woman is saying, 'I believe in us… we can both open a pickle company together, so let's ask our parents for a loan.'
When you do come out of the closet, and tell your parents—and even to parents as cool as mine, and a family very, very accepting—you're sweating bullets. I remember telling my dad at the Kanpur railway station when my train was right there, so that I didn't have to face any immediate consequences. All my stuff was on the train, and I told him, 'I am gay,' and before he could understand much of what I had said, my train was leaving the station. You're definitely not talking about hair or drinking water coolly or holding each other's face like they show in the ad.
Another thing that one cannot expect out of immature Indian ad agencies is looking beyond the perfect bodies, perfectly coordinated hair, perfect makeup… living in a perfect house. That's not reality by far, with a lot of women with body complexes, and all sorts of other issues going on. While every woman is battling that, the only two lesbian women in an ad have perfect hair and makeup. Seriously?
It is a very entitled, upper-class setting, and this affects because it will somewhere show that LGBTs are upper-class brats, which I am sorry, isn't the case.
Noor Enayat, public relations person & civil rights activist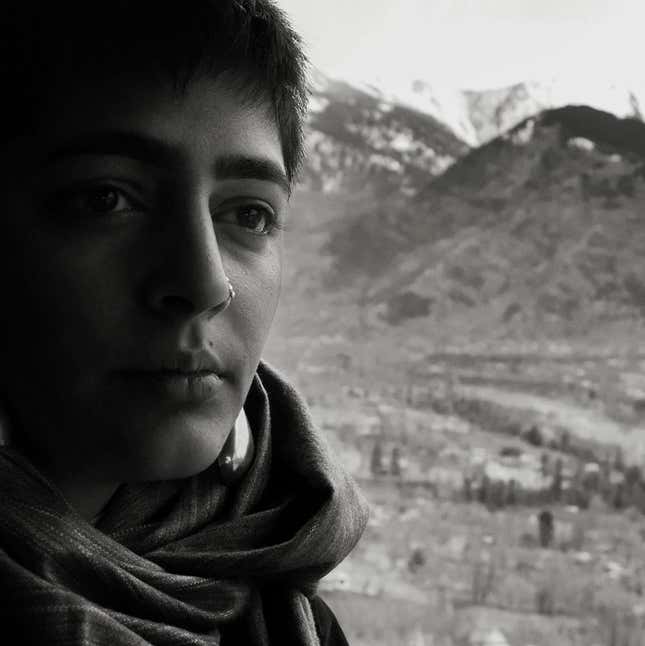 At some level, the video is a marketing gimmick employed to woo a certain kind of liberal youth. But I see no problem with that.
My life with my partner is similar to theirs (the couple in the ad), albeit the Anouk clothing and the coming out (I did that when I was 18).
From quiet moments of intimacy (physical and verbal), to moments of doubt followed by that of certainty, the ad has the requisite elements of a fairy tale that many of us—the minuscule minority—would like to claim. Many from the community are sure to be screaming out loud about how the commercial still uses heteronormative ideas of partnership as its premise to depict a same-sex relationship. But that is a larger and deeper debate, which is not entirely free from its own, flawed presumptions.
The conversation in the commercial begins in what appears to be the bedroom that they share. It has the weight of an everyday, intimate dialogue, be it knowing the mother's favourite colour to concerns about not breaking the tip of the kajal. These are not out of the ordinary conversations, and that is the brilliance of this script.
I ask my partner each time we go out or when someone's coming over if what I am wearing is alright. Even what pair of earrings to wear is a regular, and she always obliges me with an answer. Now why do I ask her? Why does any straight woman ask her partner? It's not because one wants to necessarily fish for a compliment but because one intrinsically trusts their partner to tell them the truth.
So it brings home a simple but powerful idea that women irrespective of their sexuality will look beautiful when they break away from societal patriarchy, and are bold enough to live life on their terms.