When people think of Africans in Indian history, Malik Ambar tends to be the first name to come to mind. Brought to Ahmadnagar as a warrior-slave in the 16th century, he rose to be the general of the Deccan sultanate's army—and eventually its regent.
Yet, Ambar was only the most successful of thousands of Africans brought to India by Arab and Portuguese slavers across the Arabian Sea. Thousands of others came as mercenaries and merchants. Today, the Sidis—as people of African origin living in India for centuries call themselves—are a fast disappearing community. Separated by appearance, if not by culture, they are largely misunderstood.
British photographer Luke Duggleby is attempting to change that. In the ambitious Sidi Project, Duggleby documents the lives of the community—not just in India but also in Pakistan.
Duggleby has been travelling to India for 18 years, but he learnt of the Sidis in India only a few years ago while working on a documentary on the Little Rann of Kutch. His translator and guide, while describing the communities of Gujarat, mentioned the Sidis. Duggleby was hooked.
Around 20 years ago, at the start of his career, Duggleby had spent six months in Tanzania. "Many of my first experiences of travel and photography were in various parts of Africa," he says. "My life then took a turn east and I ended up in Asia where I have been based ever since. I have always had a deep fascination for both continents so when I heard about the Sidi I became slightly obsessed and began researching more and more about the topic."
This eventually led to his self-funded travels to India and Pakistan over three years. In January 2013 and 2015, he visited Gujarat, Karnataka and Mumbai. In early 2014, he went to Hyderabad and Bedin in Sindh, Pakistan.
Community activism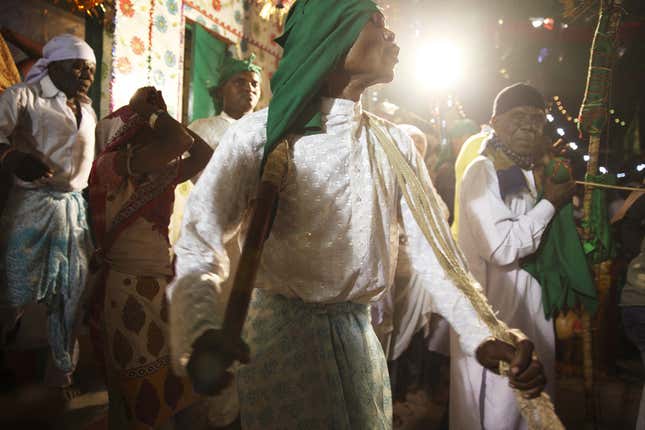 The origins of the Sidis have been lost over time, and because of cultural assimilation. Nobody knows exactly which part of Africa they might have come from.
"We don't even have our own language," says Mohan Siddi, a community leader from Karnataka who worked closely with Duggleby on parts of his project in January. "We speak Konkani in Karwar, close to Dharwar, where people speak Marathi. Muslim Sidis speak Urdu and Gujarati. But we still have our music."
In Gujarat and Karnataka, where most Sidis live, music remains the enduring link to Africa. But even this link is fading in places such as Hyderabad, where Siddi says the small community is reluctant to display its African identity.
In 2003, Karnataka included Sidis on the list of Scheduled Tribes, helping them cement their identity in that state. But there is still much left to do. Siddi says he has plans to unite Africans across India. Last month, he registered an organisation in Mumbai as a platform to contact other Sidis in Sri Lanka and Pakistan. The group, he says, will work for the community's upliftment.
Siddi is also critical of the scores of photographers and scholars who have come to study Sidis, taken what they needed and left. "It is as if we are animals in a zoo," he says. "That is why I now insist that anyone who wants to approach us should work for the upliftment of the community."
For Duggleby, however, this is a continuing project.
"The ultimate aim of this project is to document the many other communities that form part of this Indian Ocean Africa diaspora in other countries, not just India," he says. "By doing this I hope to tell people about this horrific part of history through the people that are a result of it today and at the same time give the Sidi communities a platform to be seen and learnt about, which they so much crave."
Moving ahead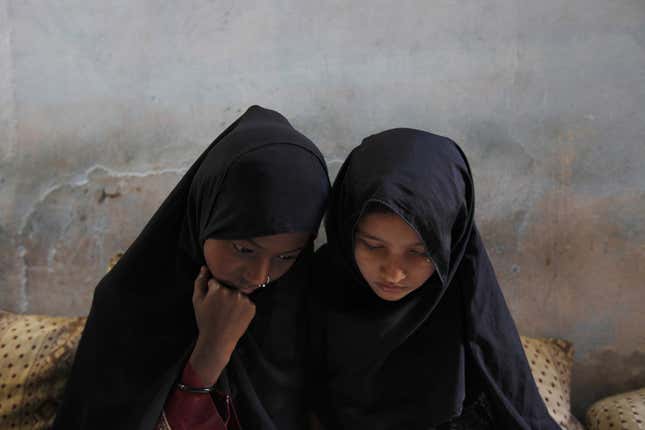 Sidis in India today have to deal with fragmentation within their community and discrimination from without.
Despite being Indian for centuries, Sidis constantly face racial discrimination in India, where their identities or origins are not fully understood. In Pakistan—where they are also known as Sheedis—the community has suffered similar prejudice because of their physical features.
One image stands out for Duggleby, he says. It was shot in Karachi and shows two young girls studying after school. Both are Sidis, but look very different from each other.
"To me, it shows the fragility of the Sidi community," he says. "Because of discrimination, many look to marry outside the Sidi community and dilute their African appearance. For some that is how they can avoid this discrimination, but for many this is seen as the very disappearance of the Sidi people themselves."
Here are some images Duggleby has taken in India so far.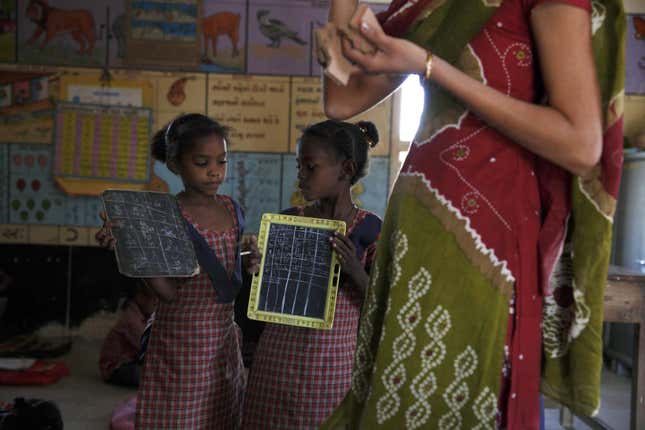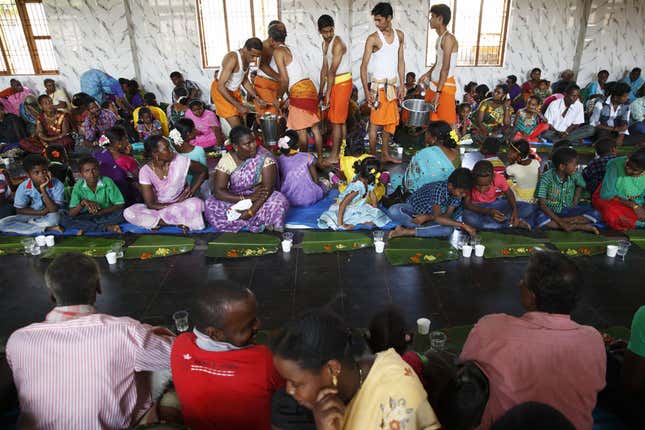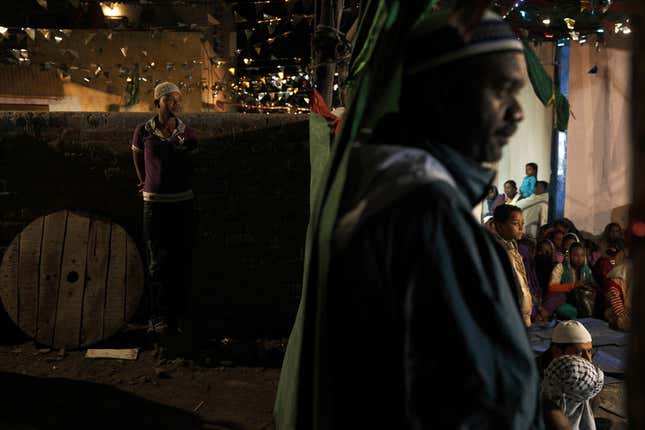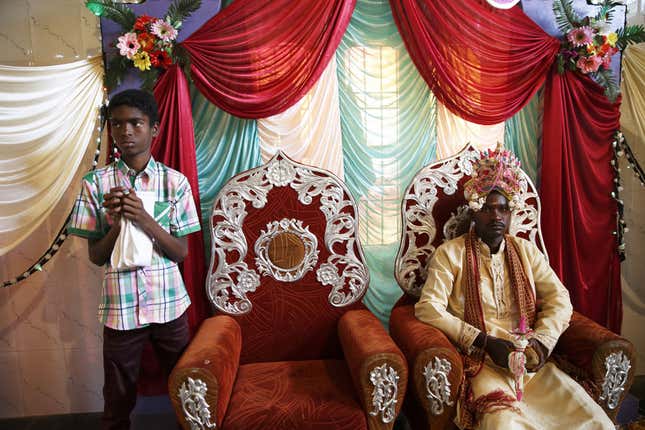 This post first appeared on Scroll.in. We welcome your comments at ideas.india@qz.com.