Roti, the deliciously simple Indian flatbread, is beloved by many but hard to find if you live in a part of world where they are not commonly made on the street.
Homemade roti has many steps, and all that kneading, rolling, waiting, baking, all make it a labor intensive and time consuming affair. But Pranoti Nagarkar, an Indian-born Singaporean (where pan-fried roti is called roti prata), is changing that, TechInAsia reports.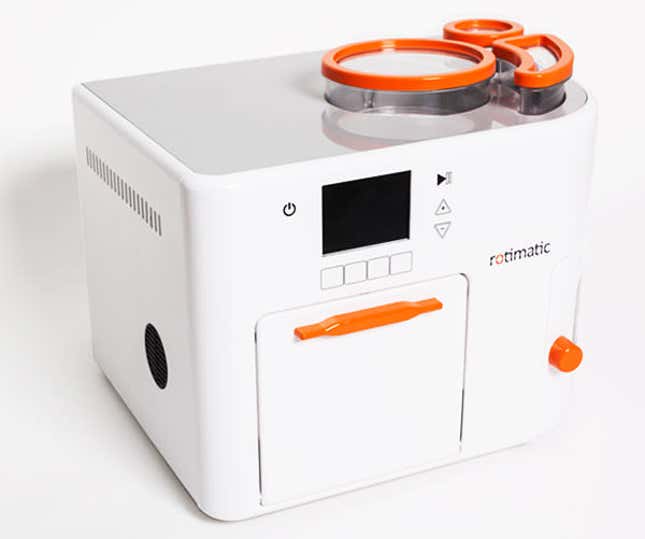 A mechanical engineer trained at the National University of Singapore, Nagarkar co-founded her start-up, Zimplistic, with her software engineer husband, Rishi Israni. Nagarkar designed an automatic roti making machine, and Israni added the software to turn it into a smart device—and brought in $3 million in private investments.
Here's how the Rotimatic works: Dry ingredients go in one container; water goes in a second container; ghee or other oil goes in a third. Press a button, and the machine does the rest, churning out rotis at a rate of about one per minute. Users don't even need to measure their ingredients before adding them—the machine has sensors for that.
When the Rotimatic first became available through pre-orders, at $599 each, they sold out. Today they are priced at $999—but pre-orders are currently closed and the company has a lengthy waiting list of more than 700 back orders. But, according to TechInAsia, with the company's latest cash infusion—$11.5 million in funding—the company could step up its output, along with further product development international marketing.
If you don't have the patience for the waiting list, you could always try to hire this guy:
Zimplistic did not immediately respond to a request for comment.