Retail billionaire MA Yusuffali has reached an agreement with a London-based property developer to build a five-star hotel at the iconic Great Scotland Yard, the original headquarters of the Metropolitan Police in the British capital. A personal FAQ gives the lowdown:
Who is this MA Yusuffali? I have never heard of him. Sounds very shady.
Hello non-Malayali sceptic. Happy to meet you. Padma Shri MA Yusuffali is one of India's greatest international businessmen. His Lulu Group of companies has global revenues of $5.5 billion. Starting from a small food wholesaling and importing business in Abu Dhabi in the 1970s, the Lulu Group today is a global retailing phenomenon with around 35,000 employees from 37 different countries, including the UK, the UAE, Benin, Oman, Hong Kong, Thailand, India and, of course, Kerala.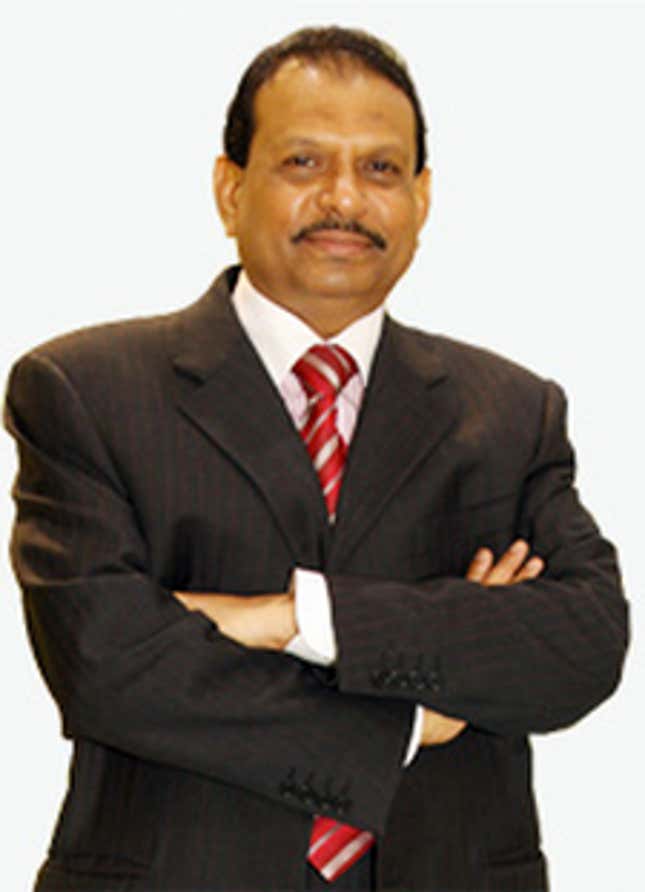 Impressive. Have you been to these stores?
Oddly, now that you ask, I have vivid memories of going to their original food store when I was a child in Abu Dhabi. I think it used to be called Emke Store. You walked into this huge, dark, aromatic paradise. Clouds of chilli powder and coriander powder hung in the air. All the wooden furniture had smooth surfaces from the relentless friction of successful commerce. Mom and dad went about making small talk with the staff and picking rice varieties and milk powder. At the end of it I would get a bottle of Double Cola if I was well behaved. Sometimes you could peel the label on the bottle back and if you were lucky, you found a voucher for another free bottle. Good times. When you reached back home you had to pop into the shower to wash the thin layer of sweaty coriander off your skin…
And then what happened?
And then you towelled yourself down and… oh. Well then if I recall correctly, he opened a small supermarket called Emirates General Market, not very far from St. Joseph's Church in Abu Dhabi. We used to go there very often after Friday service to pick up frozen meat. They also used to sell croissants, I think. This was around the time my family discovered croissants, canned tuna and butter chicken. True story. I'd never eaten butter chicken or croissants till the early 1990s.
Mmm. Butter chicken croissants. That would totally work.
Totally. The Lulu Group took off from there?
Yup. And how. I think they just opened their 117th hypermarket. And Yusuffali's hypermarkets are huge, one-stop destinations for every conceivable thing. How things have changed from that small Emirates General Market, eh? In that place two shopping trolleys passing side by side was a 15-minute crisis. And now he owns gargantuan stores you could drive yourself around if you want to. Commendable story.
So this Great Scotland Yard purchase is quite cool no?
Oh yes. For many reasons. First of all the building is iconic. The first headquarters of London's Metropolitan Police and the building from which the Jack The Ripper investigations were managed. Actually the building itself sits on a road called Great Scotland Yard, and only the back of the old police HQ faces it. The building is technically called 4 Whitehall Place. But over time the back entrance became the public entrance, and people just called it Scotland Yard. Later the police force moved to a New Scotland Yard and then, in the 1960s, to another New Scotland Yard. In those two cases the buildings are called Scotland Yard, but not the roads on which they sit. Unlike the original. It is all very confusing. But hey, this is a country in which the overground train sometimes goes under the underground train.
Anyhow, no doubt there is great historical value in the building Yusuffali is buying.
How big is in the investment?
I am not entirely sure. But I think it is in the range of £110 million, including a £50 million refurb that will turn the building into a super-luxury five star hotel by 2017.
Whoa. That is a lot of money.
Only for you and me. Yusuffali has a personal net worth estimated at $2.5 billion. Which means the purchase is around 8% of his net worth. You know what is 8% of my net worth? A paneer tikka sandwich from Subway.
Tell me about it. So have you met this guy?
One second… Hello again. So I just spoke to dad on the phone and apparently I haven't met him at all. Because Yusuffali's uncle used to sit in that original EMKE Store. But my dad had met him once many years ago at the Indian Social Centre in Abu Dhabi. There was some Christmas party and Yusuffali was talking about the historical meaning of Christmas. Dad still recalls being impressed by the fellow's wisdom.
Sounds like a sharp guy.
I think so too. Anyway can't wait for the hotel to open in 2017. Going there would be something of a circle completing itself, I suppose. I will perhaps order a bottle of cola, a cup of tea and something with coriander in it. For old time's sake.
This post first appeared on Scroll.in.