About three weeks ago, I decided to drop what you might call a "stable" career and move to Beijing, China, to work for a scrappy music company whose work I admired.
This was not motivated by some faux-inspirational advice to "do what you love" or working on what I was "passionate" about. Let's face it, you can't do that with an Indian passport because "I'm following my dreams" isn't a visa category.
This was a cautious, hesitant move that took many years of waiting, contingent on multiple layers of paperwork and bureaucracy. But even though I'd been working patiently for the last few years to make this happen, it felt like a rash and bull-headed decision. China was overwhelming, and a lifetime of subtle conditioning about stability and risk-averseness was planting doubts in my head.
But hey, I made it.
I have a job that involves going to concerts and listening to exciting new sounds from around the Asian continent. From the moment I learned that my visa agent in Shanghai was splendidly named Magic Cheng to the realisation that my name is transcribed in Chinese characters as, roughly, "expecting auspicious hope," it felt like the stars had aligned to make this move happen.
This is how my first week in China went.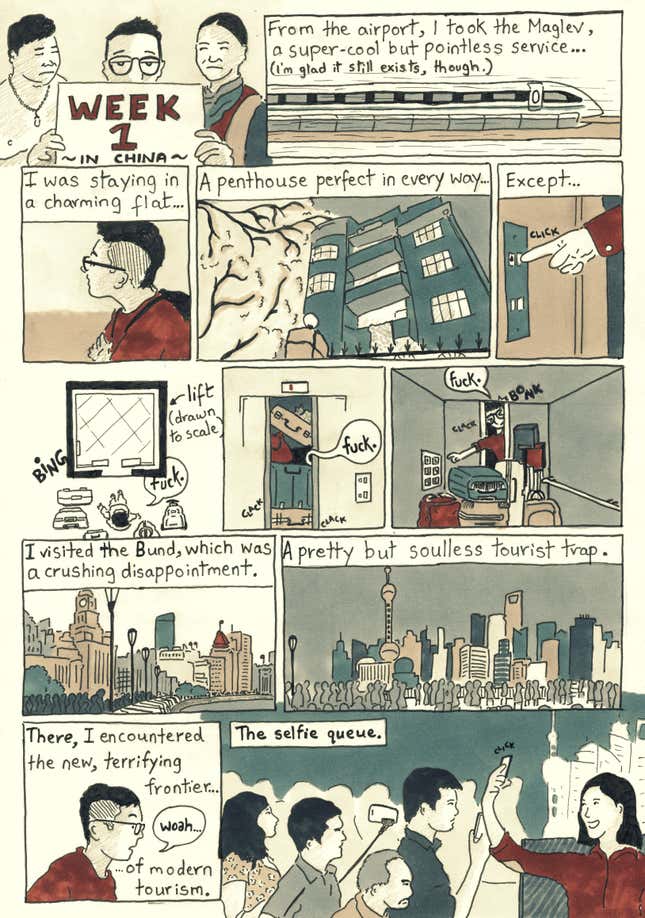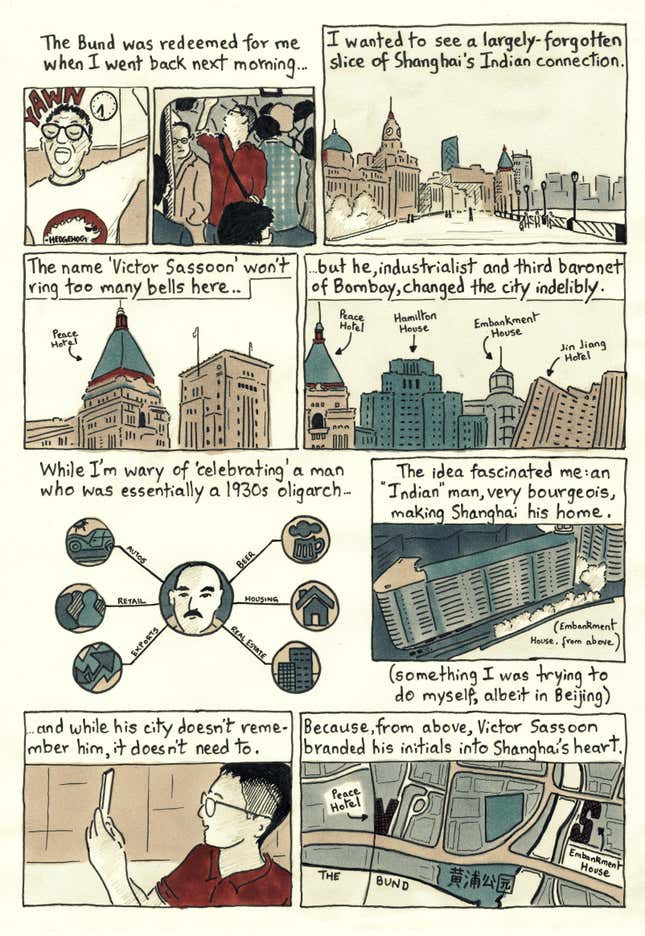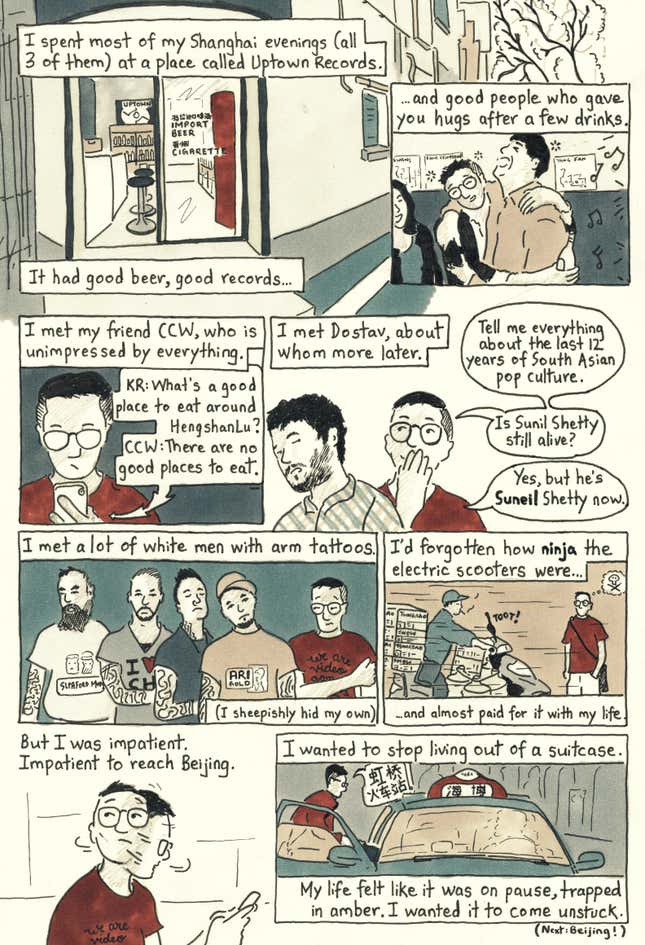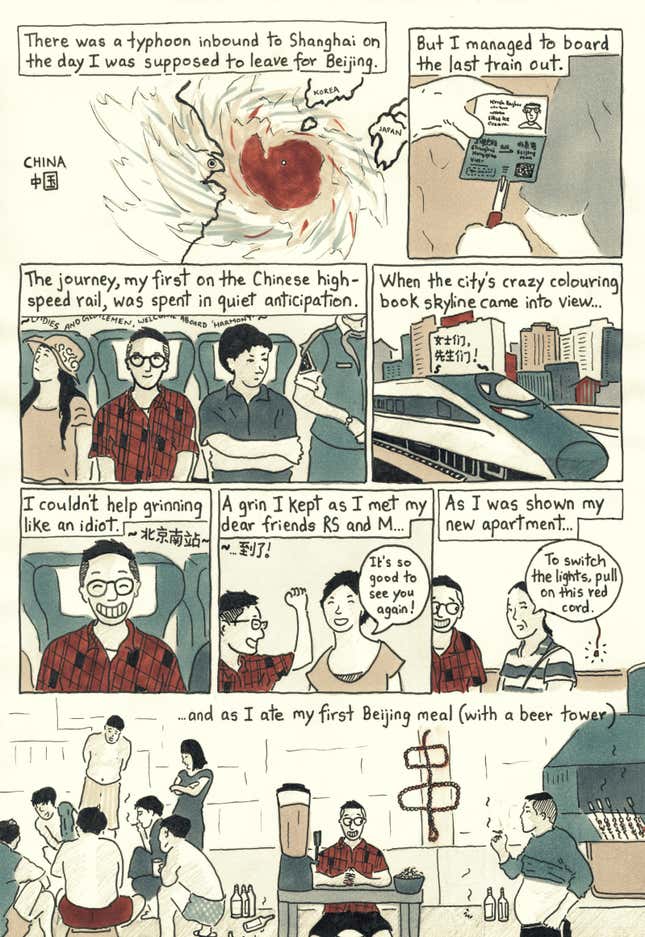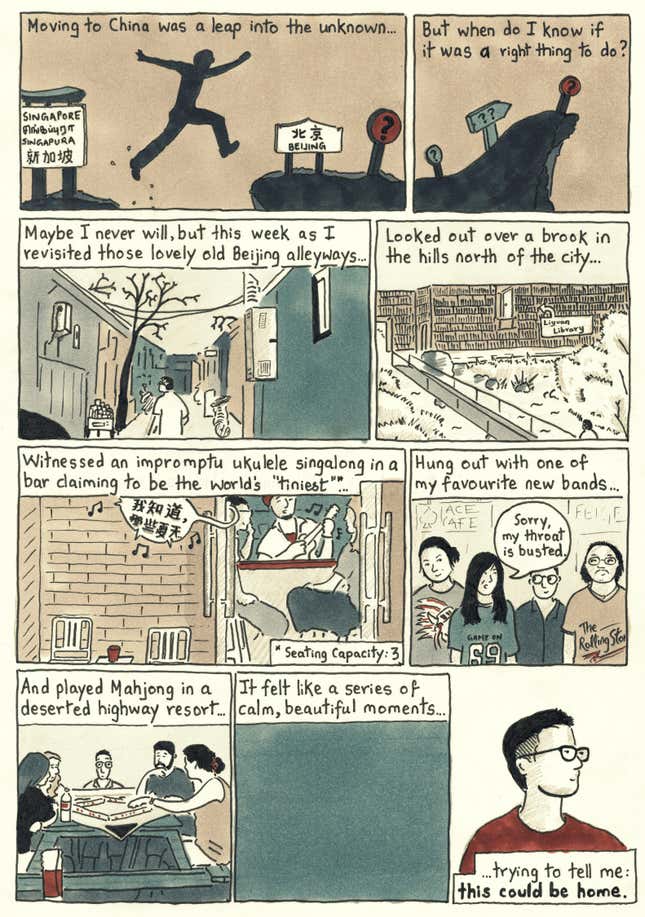 This post first appeared on Scroll.in. We welcome your comments at ideas.india@qz.com.