On August 15, 2014, Narendra Modi was still riding high from a spectacular election victory.
His party, the Bharatiya Janata Party (BJP), had won a landslide majority in the general elections of May 2014. It was for the first time in almost 30 years that a political party had received a majority in the lower house of the parliament.
And that confidence was evident in his first Independence Day address. Sporting a saffron and green bandhani turban, Modi had made big promises. He unveiled a campaign to clean up India and build toilets across schools. He promised to remove corruption, to restart economic growth, and unshackle the country from bureaucratic delays and red tape. He also promised a bank account for every Indian.
In the eyes of Indians, Modi was to become the force behind the country's eagerly-awaited social and economic change.
But now—a year later—that hope seems to be fading and so is the prime minister's lustre. His big economic reforms, including the land acquisition bill, are stuck in limbo. His foreign minister is facing allegations of corruption. And far from ushering in social change, many of his party men seem determined to circulate communal hatred.
The recent monsoon session of the parliament—which the Modi government had planned to use to pass key reform bills, such as the Goods and Services Tax (GST)— was one of the least productive in 15 years.
So, can Modi bounce back? At the Red Fort tomorrow (Aug. 15), Modi will have the perfect opportunity to win back public trust and confidence. And given that he is a master of public speeches, we expect some fireworks.
To begin with, many Indians anticipate that Modi will announce the much-awaited One Rank One Pension (OROP) policy for army veterans on Saturday. The scheme—which ensures that soldiers who retire at the same rank and the same length of service receive the same pension, regardless of when they retired—had been promised by the BJP in its election manifesto last year.
But if Modi fails to include the OROP in his speech tomorrow, the fallout could be ugly.
Whatever happens, it looks like this is going to be one of the most closely-monitored Independence Day speeches in recent history.
While the nation waits, here are some famous images of Modi, which capture the rise and fall of the man who had once promised India the moon.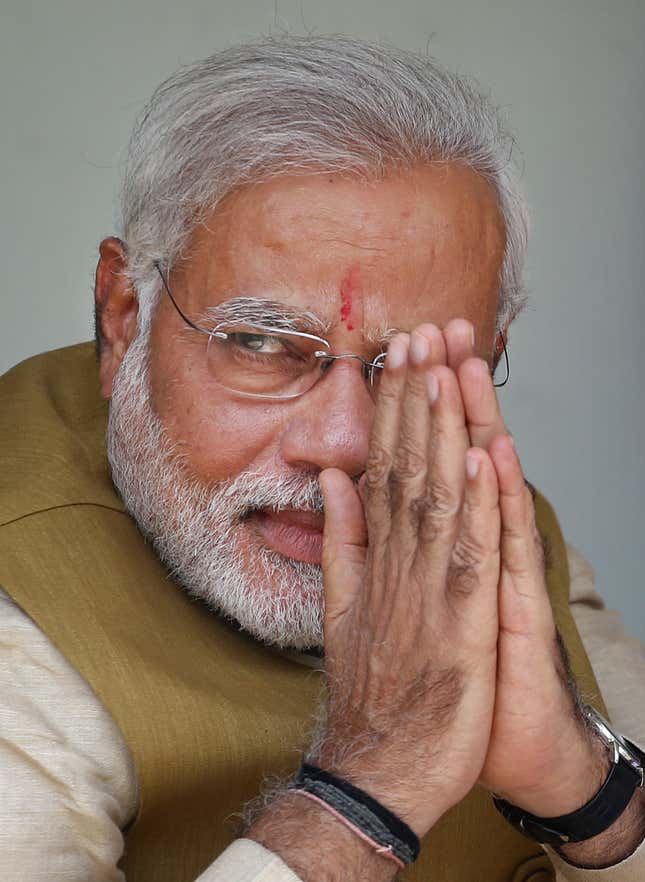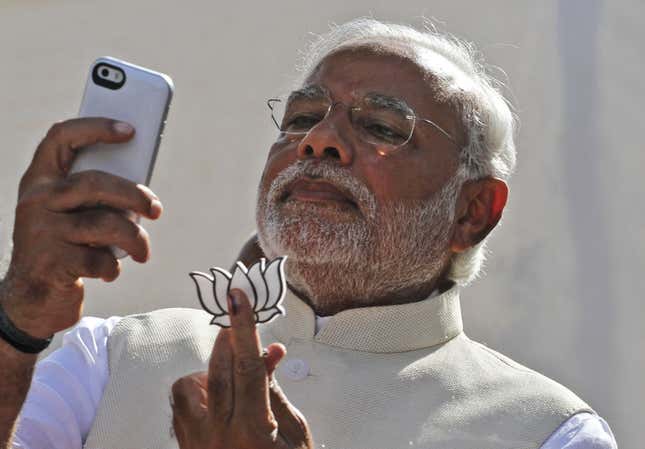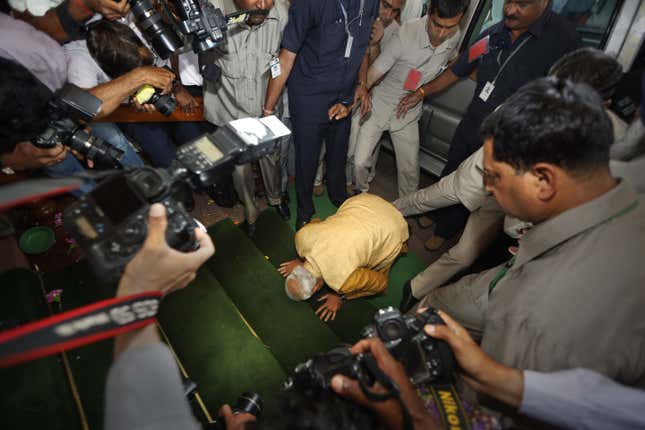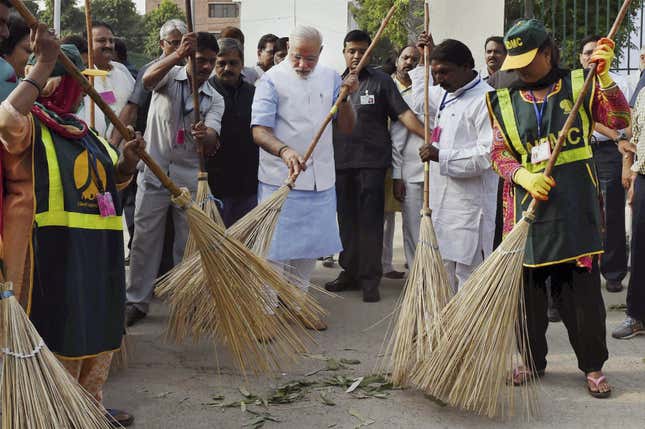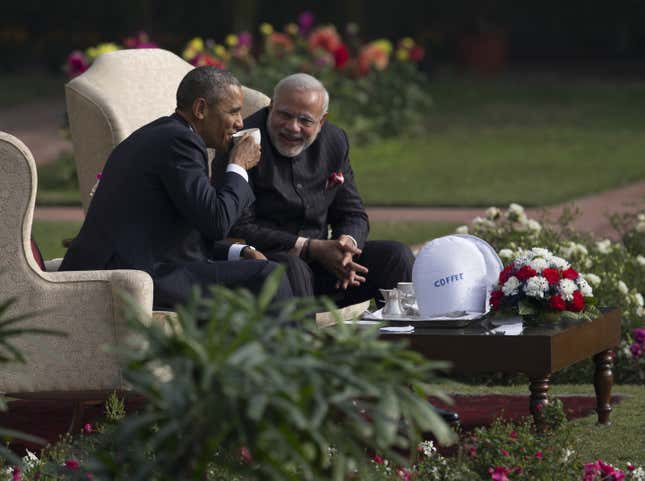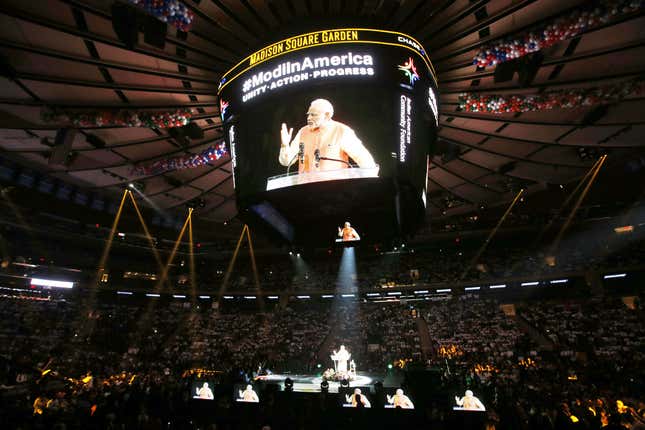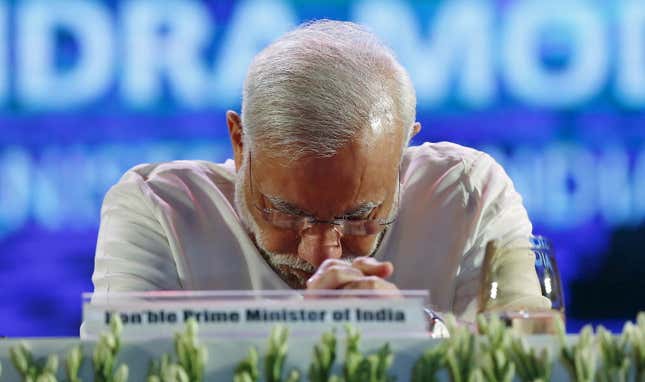 We welcome your comments at ideas.india@qz.com.