Since February this year, four Bangladeshi liberal bloggers have been brutally murdered, stoking fears that space for free speech in the Muslim-majority country is drastically shrinking.
Amid this onslaught, the country's first lesbian cartoon character has made her debut.
Dhee—as the adolescent, bespectacled and curly-haired girl is called—has been created to raise awareness about Bangladesh's LGBT (lesbian, gay, bisexual and transgender) community. In Bangla, dhee means wisdom.
The character has been conceived and developed by Boys of Bangladesh, the country's largest gay rights group. The comic strips are designed as flashcards to be distributed at seminars, workshops and conferences across the country.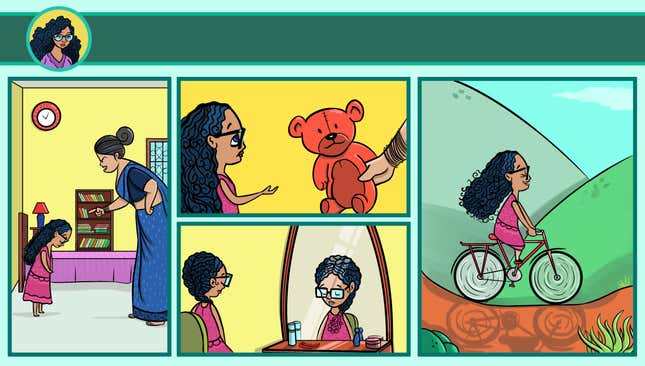 "We have created boxes with 10 flashcards each. On the backside of each comic strip, there are general descriptions of homosexuality, heteronormativity, gender, sexuality, stereotypes, patriarchy… not like theories so very easy to understand," a Boys of Bangladesh spokesman told Quartz.
"Our main targets are students and civil society organisations," he said.
Dhee's story will tackle challenges faced by a young lesbian in an orthodox setting: From growing up and discovering her sexuality to longing and belonging. At the same time, it will address the biased treatment of homosexuals in the Bangladeshi society, Boys of Bangladesh told Quartz in an emailed statement.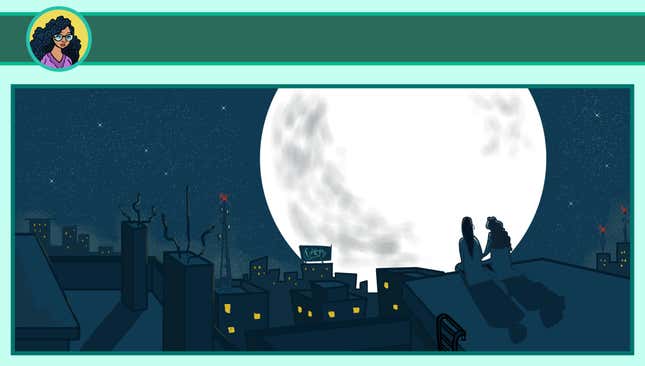 "By creating Dhee, we want to shape perception of LGBT people, because we should be free to choose whom to love," Mehnaz Khan, one of the four content developers of Project Dhee, told the AFP news agency.
The project was launched on Sept. 05 at Dhaka's British Council, under tight security to avoid any protestors.
"We don't want to be stuck inside boxes anymore. We want our mind to be free," Bangladeshi social activist Khushi Kabir told Dhaka Tribune.
In Bangladesh, homosexuality is illegal and punishable with fine and a maximum of life imprisonment.