Every year, during the months of August and September, India gears up to welcome the elephant god.
The Hindu festival of Ganesh Chaturthi celebrates the birth of Lord Ganesh, who is considered the symbol of prosperity, good fortune, wisdom and health. He is also known by 108 other names.
Typically, families bring home an idol of Lord Ganesh—the son of Lord Shiva and Goddess Parvati—for two to 21 days. The festival, which starts today (Sept. 17) this year, ends with the immersion of these idols in water bodies.
Massive Ganesh's sculptures are also installed in pandals (canopies) with extravagant decorations. These pandals are open to public and are a common sight in Maharashtra.
In Mumbai, several Ganpatis are decorated with real gold jewellery worth millions of rupees, and Bollywood stars often visit the famous pandals, sometimes with first prints of their upcoming films. A devotee may have to wait for 24 to 48 hours before they can offer prayers at these famous pandals.
Indian artisans spend months sculpting these idols, which are generally made of clay and then decorated with paint.
Quartz brings you a collection of photos, starting from a couple of months before the festival till the day of Ganesh Chaturthi: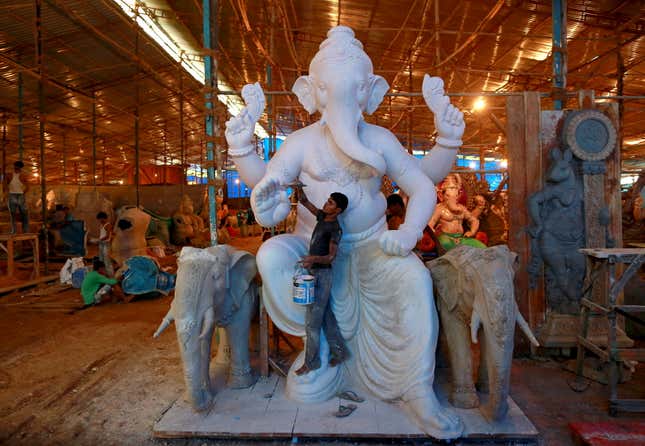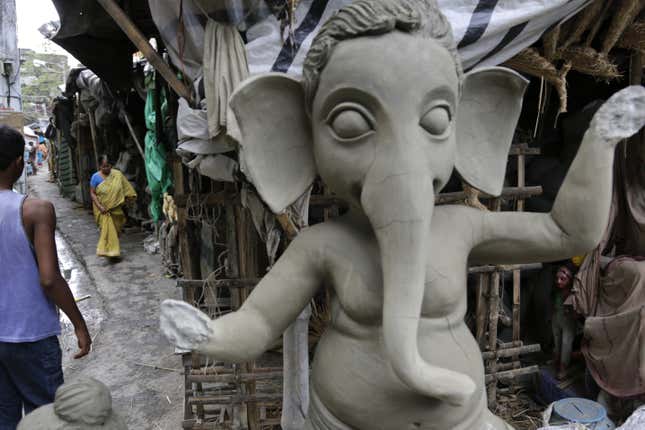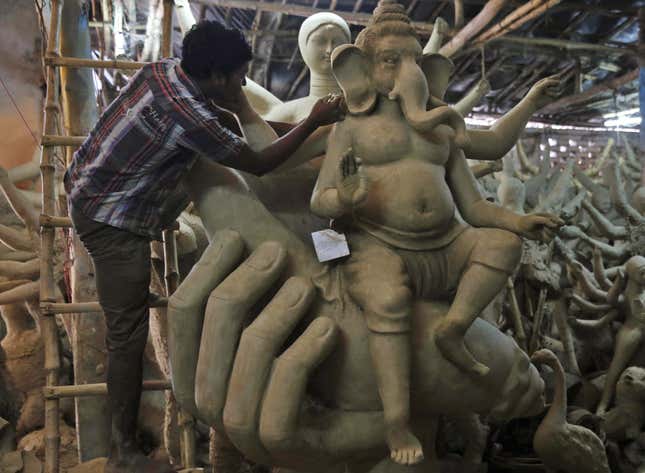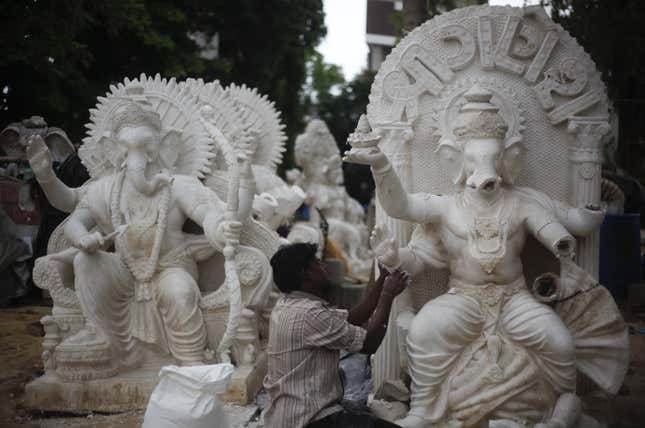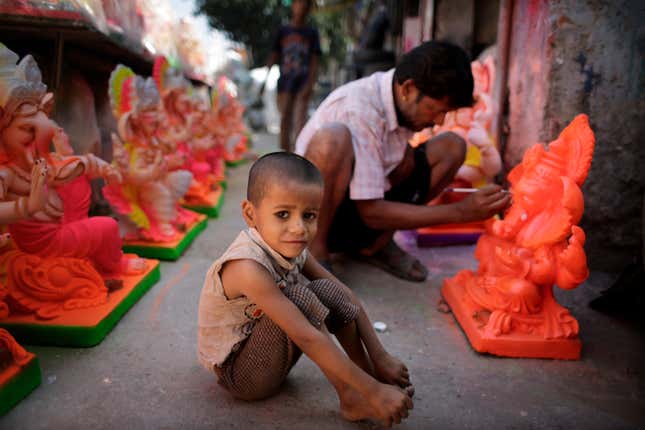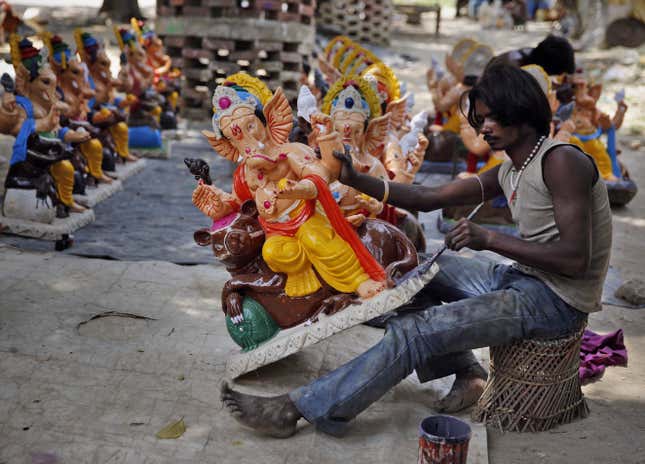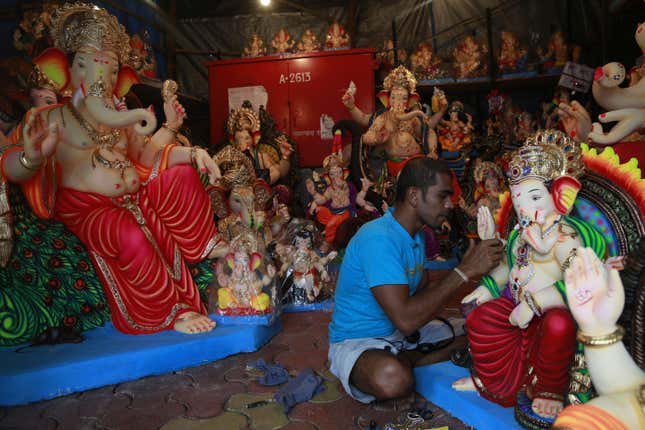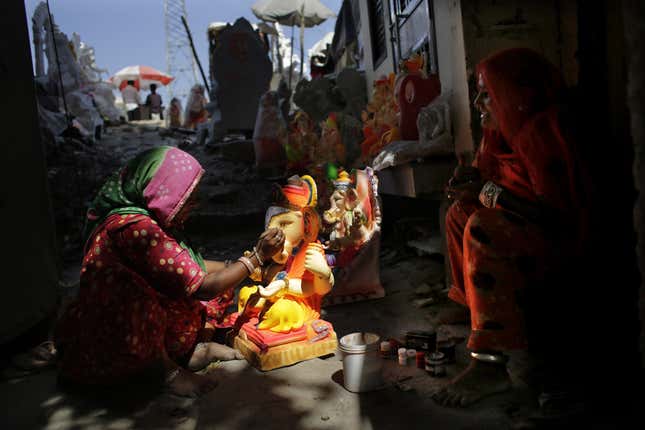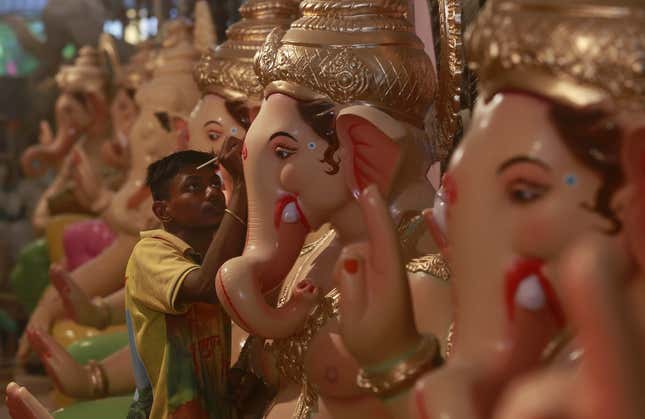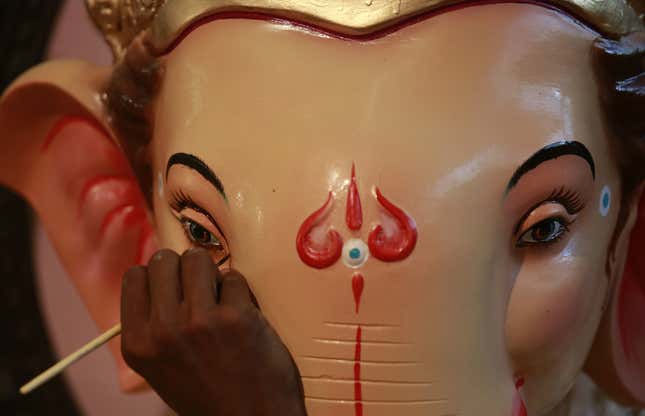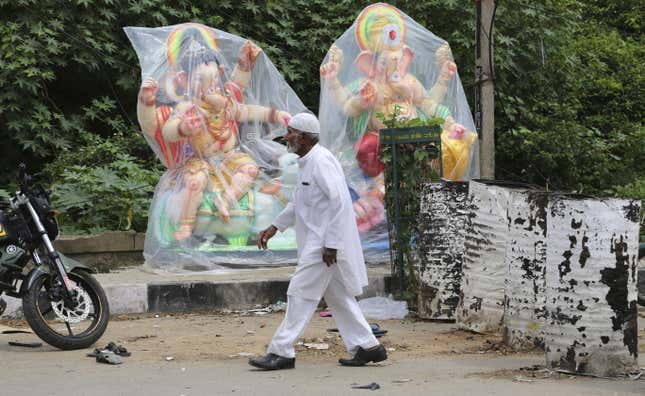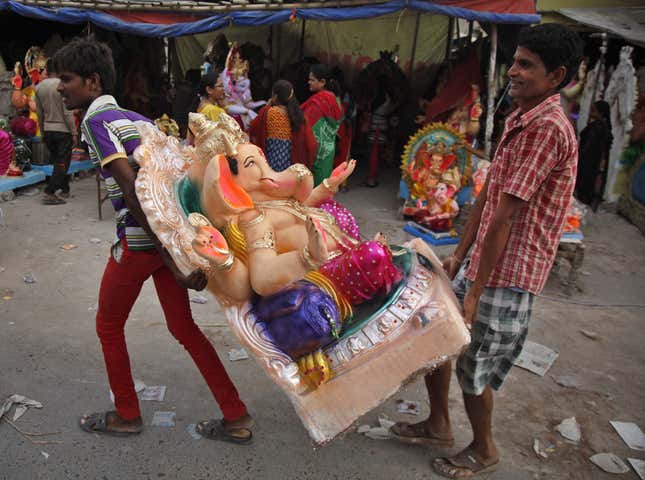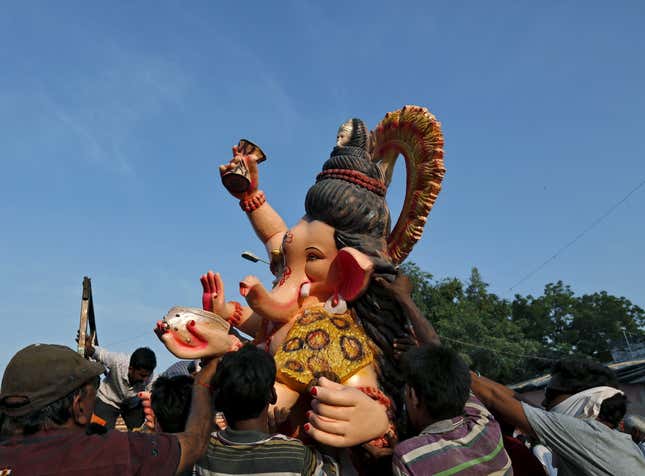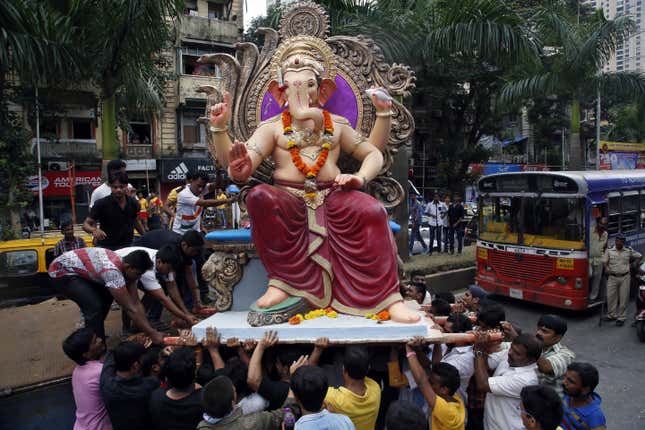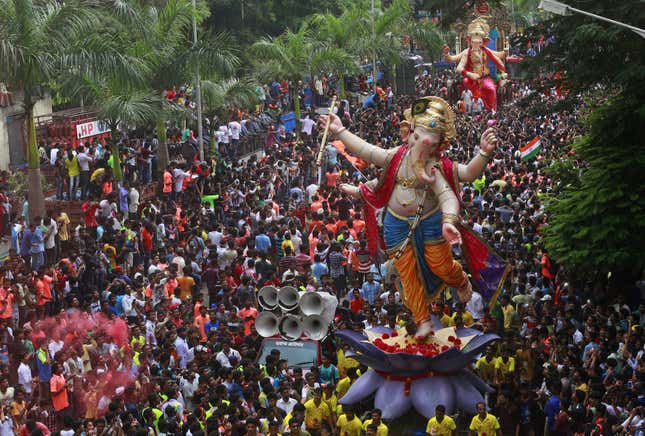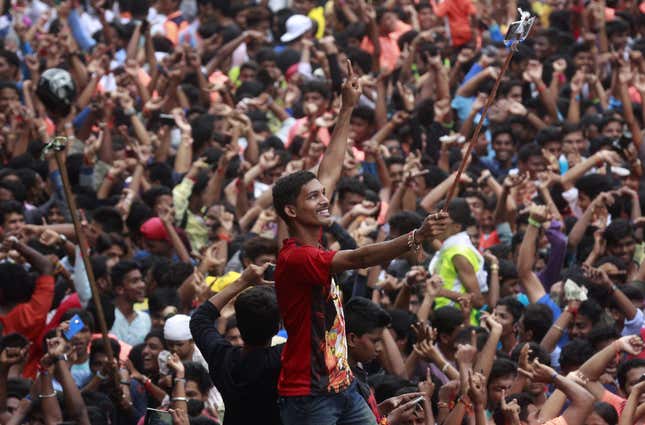 We welcome your comments at ideas.india@qz.com.