At a talk recently organised at a gallery exhibiting the works of Raghubir Singh, a gentleman remembered the time spent with the master photographer in the early 1980s while helping him navigate Bombay. He recounted Singh asking to be taken to a particular spot early in the morning. But once there, Singh didn't take a single picture. Instead, he walked around and eventually asked to be taken back there in the evening. The storyteller, then a green photographer, could not understand Singh's requests. He questioned him repeatedly until Singh explained that he was looking for that perfect light, the colours that could alchemise the image he was looking for.
Walking through the intimate display of Singh's archive at Jhaveri Contemporary in Mumbai, the anecdote resounds in your head as you look at picture after picture shot in exquisite colour. The kaleidoscope of hues and light shouldn't come as a surprise from a man widely acknowledged as the pioneer of colour photography in India.
"If photography had been an Indian invention, I believe that seeing in colour would never have posed the theoretical or artistic problems perceived by Western photographers," Singh wrote in his 1998 book, River of Colour: The India of Raghubir Singh. He was speaking of the 1960s when photography, especially artistic photography, was seen as the preserve of the black and white form, and when photographers such as Henri Cartier-Bresson were passing through India, making their careers through images of the country that Singh found exciting for their format, but not for exoticising the normal.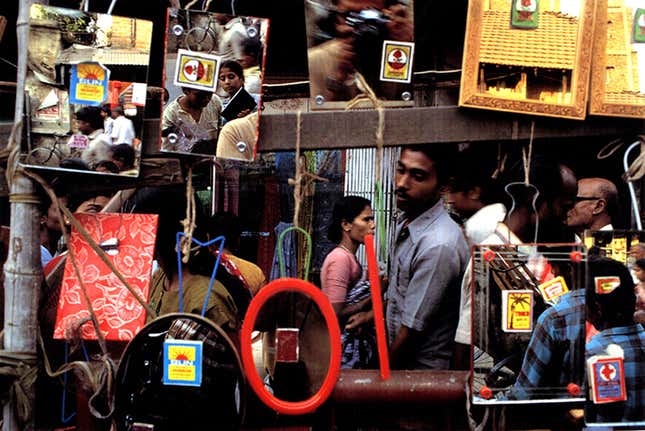 Today, the photography trends are reversed. Everything is in colour, and black and white photography is on the margins. Of course, back in the 1960s, it was harder to access equipment for colour photography, in particular film stock, and transparencies were expensive and not widely available. Singh, then working with the National Geographic (one of the few magazines fully printed in colour), found the requisite film readily available to him. He was known for shooting on transparencies (especially difficult since results cannot be processed or altered), and going against most of the accepted rules of photography of the time.
"He was a master at using the flash," recounted Mumbai-based photographer Swapan Parekh. "It became an important part of his narrative that helped realise his vision. At the time, using flash was considered sacrilege by most of his contemporaries who were largely photojournalists. Photographers like me, who use on-camera flash quite often, owe Raghubir a lot for initiating and endorsing the use of flash effectively."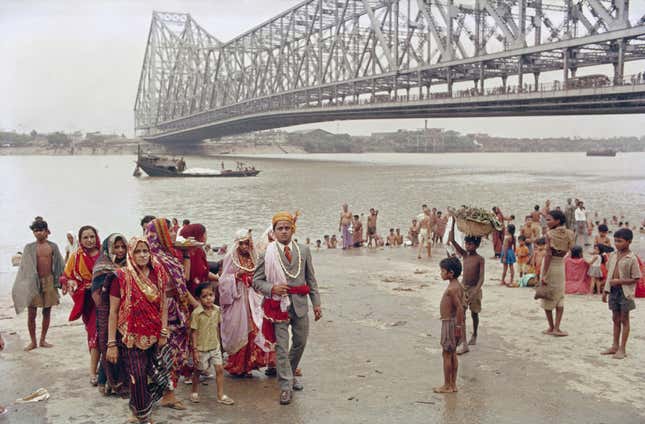 This view is endorsed by photographer Ketaki Sheth, whose work, along with that of filmmaker-photographer Sooni Taraporewala and photographer-curator Ram Rahman, is part of the show at Jhaveri Contemporary as a nod to Singh's legacy. As someone who considered Singh a mentor, Sheth's use of flash in her work is quite evident, as also the rigour Singh endorsed. "I was already shooting in black and white when I met Raghubir, so for me his feedback was more about the form and the way I went about my work," Sheth said. "For instance, he'd tell me to go back and go closer, be less afraid about approaching the subject."
The advice is reflected in Sheth's books—be it her documentation of twins of the Gujarati Patel community across the UK, Gujarat and Mumbai in Twinspotting, or the tracings of Siddis in her 2013 book A Certain Grace. In his introduction to Twinspotting, Singh wrote, "Beyond an immersion in the anthropological oddity of twins… We see real people, ordinary people, caught in the commonplace of home in Britain and Gujarat."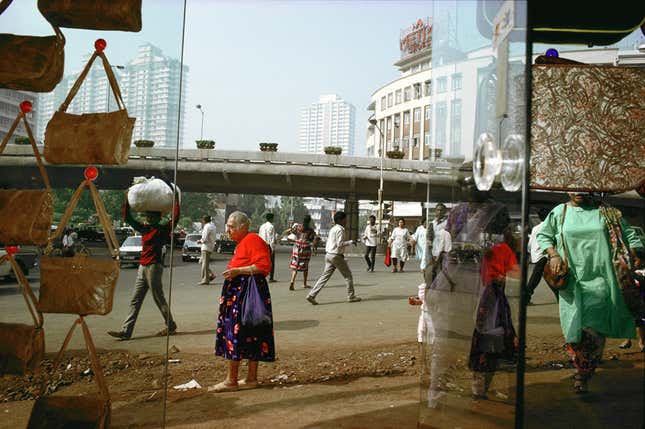 "Ordinary people caught in the commonplace" could be considered Singh's mainstay. Whether photographing in ornate and wealthy homes such as Kolkata's Marble Palace, or a group of women in pouring rain in Bihar, his gaze was never complicit in exoticising the ordinary. Rather you followed him into the world of the everyday.
It's something that is mirrored in Sooni Taraporewala's book Parsis: The Zoroastrians of India. "He said you had to shoot everything, even the boring parts," said Taraporewala. "And so he insisted I photograph even the statues—and I hated shooting statues."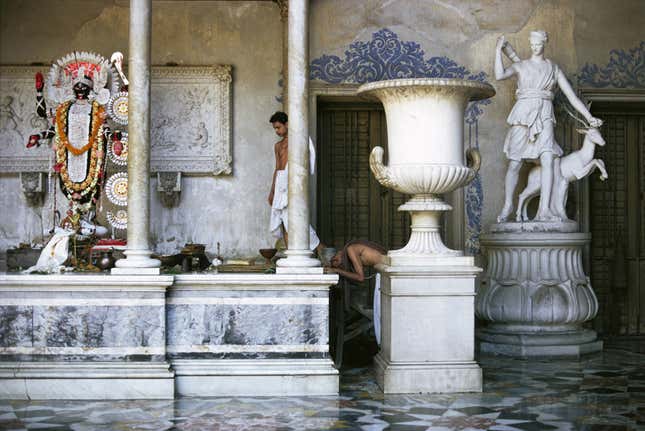 Amidst the photographs of Parsis in various moments of their lives – from going to school to prayer to funeral—there are indeed many sculptural items, sometimes front and centre, at others playing the supporting cast. In them again is the rigour Singh instilled in those he mentored. He was instrumental in directing Taraporewala's focus towards her own community. His advice was simple: if you have access, use it.
Apart from pioneering technical brilliance in colour photography, Singh also championed photo books. Ram Rahman, who first met Singh in New York at a funeral, knew of Singh's books before he knew Singh himself. Rahman says that back in the day, when art institutions and colour magazines were far fewer, photo books were the simplest way to ensure a body of work was seen and circulated.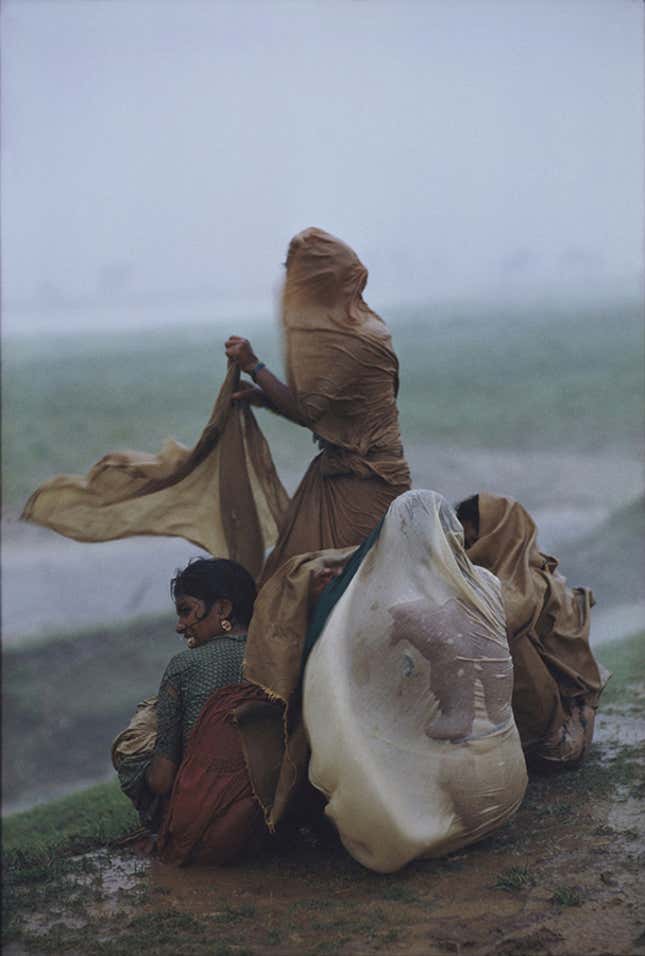 The fact that Singh's books continue to sell, and are in multiple editions, attests to the ageless charm of a well-compiled photo book. It was a format Singh mastered and helped his protégés, Sheth and Taraporewala, adopt. "He'd come over," recalled Sheth, "and have me lay out all these photographs, and go through them, adding one here, shifting another, discarding some."
Singh's books on India are like visual poems written over decades and collected into anthologies. They provide a glimpse into the heart of India. This is evident especially in the images on display at Jhaveri Contemporary, as curator Shanay Jhaveri picks and chooses images from Singh's various series and lays them out in a jumble of place and time. This was the way Singh chose to see India, Rahman says. While his colour sense came through his constant exposure to miniature art as a child and eventually modern Indian art, "he trained himself" to see the country with a modern outlook. "He was extremely conscious of the future, and spent a lot of time thinking about it, and about how his work would contribute to that future," said Rahman. Given that every Indian Instagram user has at least six shots in the style of Singh that they aren't even aware of, his legacy is well preserved.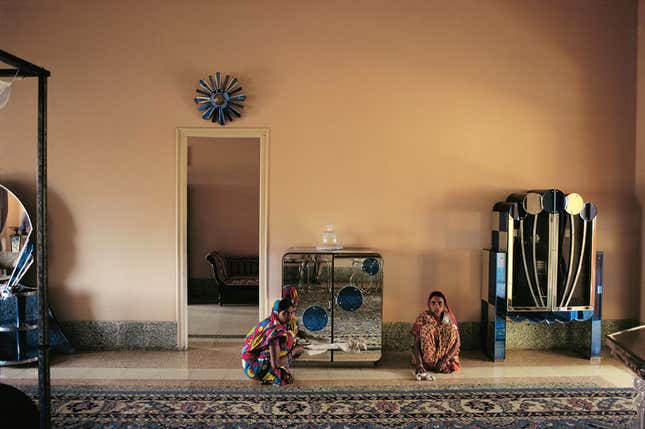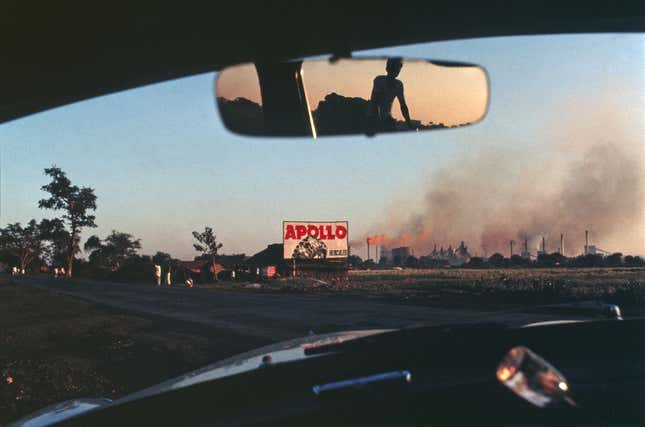 This post first appeared on Scroll.in. We welcome your comments at ideas.india@qz.com.