Nigerian president Muhammadu Buhari spent the year 1973 in India as a young army officer receiving training at the Defence Services Staff College in Tamil Nadu. This week, Buhari returns as his country's newly-elected civilian leader, and head of its delegation to the India-Africa Summit in New Delhi. He will be one of the around 40 leaders at the summit, but his country has the most in common with India in terms of structure and scale.
For many years, India has spoken warmly about Nigeria. There is a sense that the two countries are peers. This is borne out of shared British colonial rule, the solidarity of the Non-Aligned era, and mutual aspirations to regional leadership and significance on the world stage. Jawaharlal Nehru visited Nigeria in 1962, but the reality of the relationship has lagged behind its potential. It took 45 years for another Indian prime minister to visit Nigeria. During Manmohan Singh's visit in 2007, the two countries signed a "Declaration on Strategic Partnership" with a lofty preamble but few deliverables. Now, as the Narendra Modi government drums up Africa ties, it's time for a more ambitious relationship with Africa's largest country.
Trade imbalance
The external affairs ministry, in its website for the summit, has many positive things to say about Nigeria. It points out that Nigeria is India's biggest trading partner in Africa and that India is Nigeria's biggest partner overall. That sounds major, but there is a catch: the trade is imbalanced and driven by a single commodity. In 2014, Nigerian exports to India reached $15.66 billion, of which nearly 99% was oil. India exported only $2.88 billion in goods to Nigeria—five times less than China did in the same year.
Reliable tallies of foreign direct investment are harder to come by, but India lags China on that front as well. Bharti Airtel is one of Nigeria's mobile operators, and a variety of other Indian corporates are sprinkled across Nigeria's economy. But Chinese firms have landed the big engineering and construction deals—as elsewhere across Africa—and have a much larger role in oil exploration and production. Much of the Indian presence is indirect: Indian-founded but Bangkok-based Indorama owns a petrochemical plant; billionaire Sunil Vaswani's Stallion Group is a major player in Nigerian manufacturing and retail, but is based in Dubai. Other Sindhi and Gujarati families settled in Nigeria half a century ago and own small and medium businesses. For them, India is more of a cultural reference point.
None of this is insignificant, yet it's only a start.
Several similarities
Nigeria's population is still slightly smaller than that of Uttar Pradesh, but not for long. The United Nations forecasts that Nigeria will have 399 million people by 2050, becoming the world's third most populous country after India and China. Nigeria is still riven by dysfunctions—corruption, bureaucracy, poor infrastructure (particularly electricity), vast social development challenges and, for many, grinding poverty—all familiar from an Indian perspective.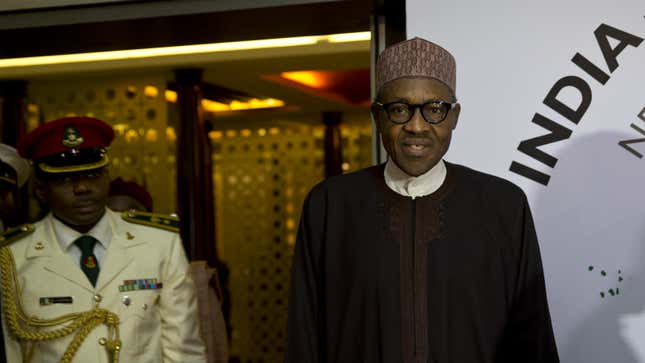 The positive traits are familiar too: a dynamic public culture, fast penetration of information and communication technologies and a hyper-successful global diaspora that is scaling up investment at home. India and Nigeria also share English as a lingua franca, the structure of a federal republic, administrative and legal commonalities borne out of similar colonial heritage, and an overall commitment to democracy and open society that is still fragile in Nigeria, but growing ever firmer, as this year's successful elections attest.
No one is forcing India to take an active role in accompanying Nigeria's social and civic development, but considering the commonalities, it would be a shame not to do so. In the civic realm, India's diverse, democratic, federal character looks a lot like Nigeria's, only a bit more advanced and in pointed contrast with China.
The ingredients of Indian soft power are there for the taking. These include the endless appetite for Bollywood films and Indian television shows, the growth of Nigerian medical tourism to seek care in Indian facilities, the smattering of Nigerian footballers and, more significantly, university students in India—though curbing Indian racist attitudes and egregious acts such as Delhi minister Somnath Bharti's anti-African raids in 2014 would help.
From a hard power perspective too, India has all to gain from closer ties with Nigeria, as democratic anchors against terrorism, crime, and other threats, and mega-countries whose scale calls them to lead on environmental and other planetary challenges.
Long-term relationship
Against this background, India's current stance towards Nigeria, despite the goodwill, seems thin and utilitarian. As an Indian diplomat in Abuja, Nigeria's capital, recently explained, oil remains India's perceived vital interest in the relationship. With Nigeria having displaced Saudi Arabia as India's top oil supplier, the emphasis is likely to grow.
India's high commissioner to Nigeria, AR Ghanashyam, was previously ambassador to Angola—another oil supplier—and head of the external affairs ministry's Gulf division. India's energy security is important, of course; but too much focus on oil risks stunting the development of the long-term relationship that should be a priority.
In Nigeria, as elsewhere in Africa, India cannot rival China's aggressive and lavishly funded economic diplomacy that centers on massive infrastructure undertakings. Instead, India should cultivate its own comparative advantage as a democratic and open society with much to share on law, governance, culture, education, and civic and technical innovation.
It's a tall order to ask the Indian government, and its under-resourced foreign service, to come up with a bold new vision for Nigeria ties—but it's still important to ask nevertheless. Prime minister Modi, who enjoys traveling, could send a strong signal by putting Nigeria on his 2016 itinerary. Meanwhile India's universities, think tanks and cultural industry can set the tone by seeking out their Nigerian peers, and the Indian media should start seriously covering Africa's largest and most important country.
This post first appeared on Scroll.in. We welcome your comments at ideas.india@qz.com.