Prime minister Narendra Modi has had an eventful year in 2015 as far as his foreign policy is concerned. He visited 26 countries in all with an unscheduled stopover in Pakistan on Dec. 25. It was Pakistan's prime minister Nawaz Sharif's birthday. Modi decided to halt in Lahore—when he left Kabul—for a short visit to Sharif's house. The two flew together in Sharif's helicopter to his residence from Lahore airport where rituals of Sharif's granddaughter's weddings were ongoing.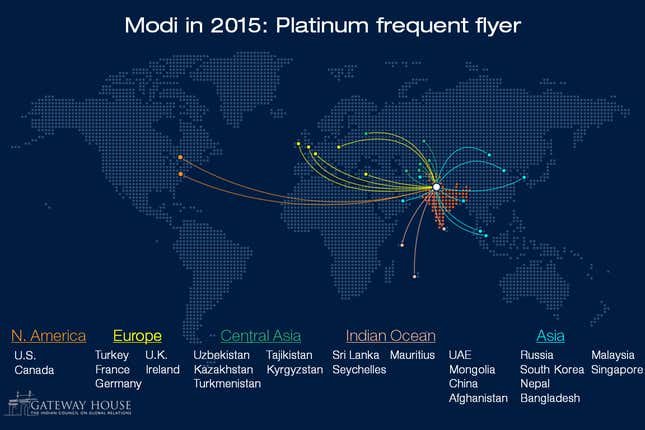 The year began on a slow note with his first bilateral visit coming only in March. Since then, Modi has spent each month in at least two countries with an exception of June, August, and September when he visited only Bangladesh, the UAE and the US, respectively.Apart from January and February, which saw a host of incomings, including the US president Barack Obama as the chief guest for the Republic Day parade, October was the only other month—due to the India-Africa Forum Summit—where Modi stayed in India for its entire duration.
March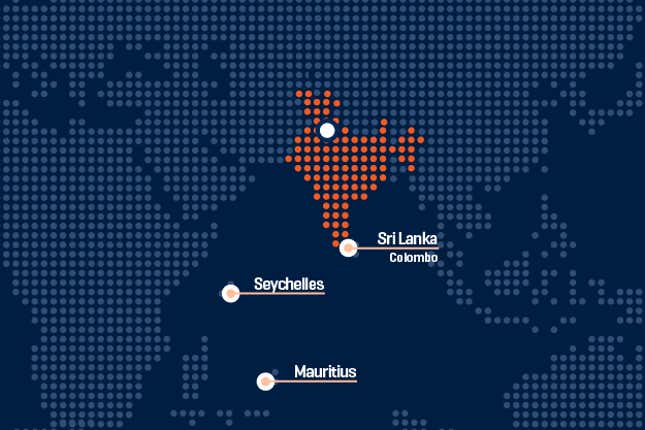 Seychelles: Modi became the first Indian prime minister to visit Seychelles since 1981. Given its strategic importance in the Indian Ocean and India's role as the net security provider in these waters, Modi stressed on the importance of maritime security cooperation between India and the Indian Ocean countries. The two countries also expressed support for a more active and productive Indian Ocean Rim Association.
Mauritius: In Mauritius, Modi continued with his strategy to focus on the importance of cooperation among the Indian Ocean countries. India and Mauritius signed five agreements for cooperation in medicine, in agriculture, in ocean economy, a novel area of sustainable development in the Indian Ocean region, and for enhancing sea and air connectivity between the two countries.
Sri Lanka: Modi addressed the Sri Lankan parliament and appreciated the bilateral security cooperation between the two countries. Given the strategic importance of the island nation, and its proximity to China, Modi called for expanding maritime security cooperation between the two and in the Indian Ocean. India has committed to assist Sri Lankan railway sector with $318 million, in addition to the $1.6 billion it has already committed in development assistance.
April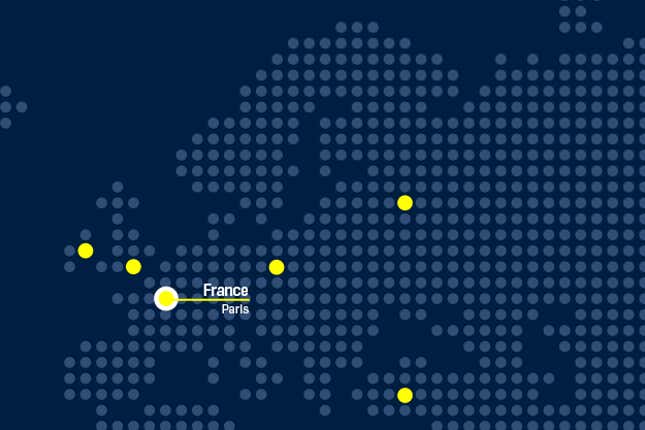 France: French president Francoise Hollande is visiting India as the chief guest for the 2016 Republic Day parade. The two countries advanced their relations in the past year with India awarding the Rafael fighter jet contracts to the country. The two also signed 20 agreements ranging from cooperation in areas such as defence and nuclear energy, space, economic relations, sports, energy, culture, heritage conservation, tourism, people-to-people contacts, skill development, science and technology.
This Rafael contract will help the Indian Air Force regain its depleting squadron strength. The two countries also called for the early conclusion of techno-commercial discussions between the Nuclear Power Corporation India Limited and Areva, regarding the construction of six 1,650 MW nuclear power plants at Jaitapur, Maharashtra.
Germany: After France, Modi flew to Germany and inaugurated the Hannover Messe—together with chancellor Angela Merkel. The Messe is the world's largest industrial trade fair.
German carmaker, Volkswagen, showcased its popular car Vento at the fair. The company said that it had started importing this car from its production lines in India to sell in other parts of the world, thereby giving thrust to Modi's "Make in India" initiative.
Following that, Modi stressed the significance of Germany in the "Make in India" programme. The two countries agreed to advance collaboration in several areas including manufacturing, skill development, urban development and environment, railways, and renewable energy.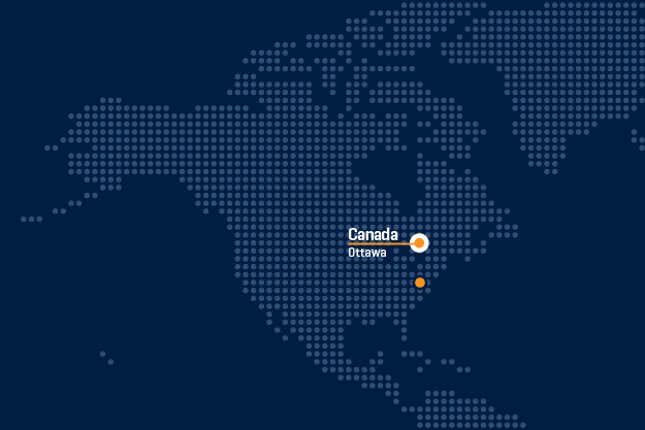 Canada: In another first on his travels, Modi became the first Indian prime minister to visit Canada since 1973. The two countries announced a $350 million deal for Canada's Cameco to supply 3,220 metric tonnes of power to India's nuclear reactors over the next five years—an important step in ensuring the growth of India's nuclear power sector.
May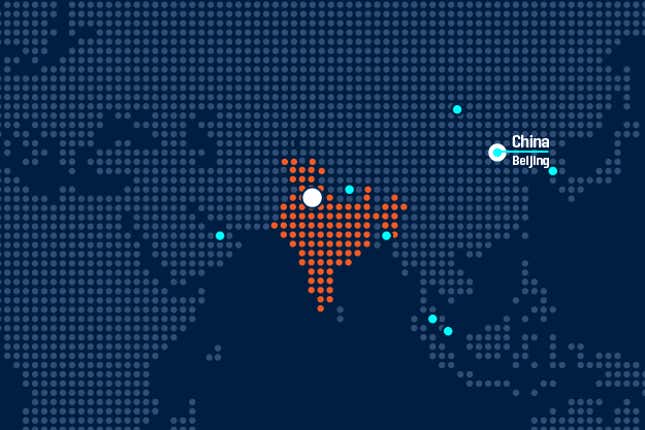 China: After his visit to the US, Modi's China visit held maximum importance in his geostrategic calculations. In Beijing, India and China signed 24 agreements covering issues such as skill development, trade, environmental concerns and tourism.
In Shanghai, Modi met with CEOs of top Chinese companies at the India-China Business Forum. Modi's interaction with the internet and telecom companies such as Alibaba, Huawei and Xiaomi, indicates the critical role e-commerce is likely to play in the future of Indo-China relations.
The two countries signed deals worth $22 billion in renewable energy, power infrastructure, steel, and small and medium industries. The deals are a reflection of the strong interest of Chinese companies to invest in India, and contribute towards "Make in India" initiative.
The agreements signed by companies in both countries to set up facilities to manufacture solar photovoltaic (PV) cells in India are particularly significant as China is the leader in manufacturing solar PV cells, and India needs local manufacturing to meet the nation's target of setting up solar power plants of 100,000 MW by 2022.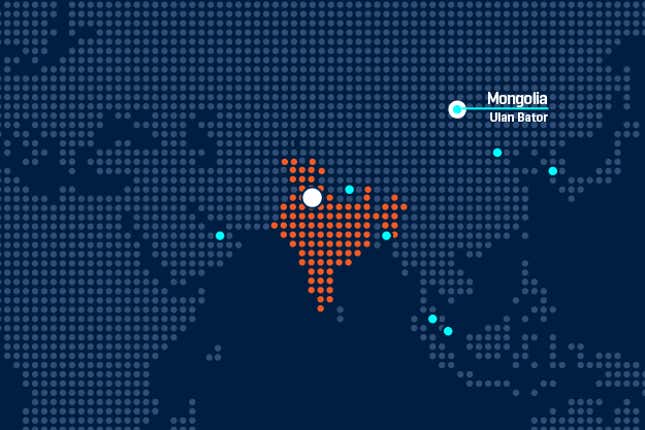 Mongolia: After China, Modi landed in Mongolia and became the first even Indian prime minister to do so. Mongolia can be an important partner to India given its vast and mostly unexploited Uranium resources. Also, being sandwiched between Russia and China, the country naturally gains a lot of geopolitical important to India. India and Mongolia signed 13 agreements to cooperate in several areas including cyber security, new and renewable energy technology and in border protection.
South Korea: India and South Korea signed seven agreements in areas such as security, energy and infrastructure. South Korea expressed its intention to invest $10 billion for developing smart cities, railways, power generation and transmission capacities etc. in India.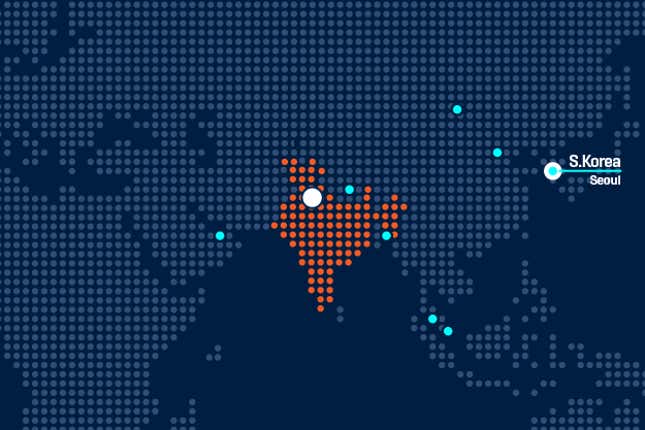 Modi visited Hyundai Heavy Industries (HHI), seeking to boost shipbuilding ties.Investments in LNG tankers are particularly significant for India's pursuit of clean energy sources. India needs these tankers to scale-up imports of natural gas.
June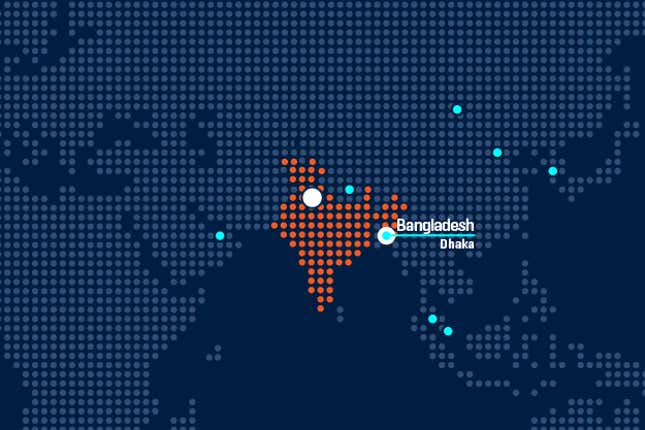 Bangladesh: India and Bangladesh signed 22 bilateral agreements during Modi's visit to Dhaka. These include the 1974 Land Boundary Agreement and its 2011 protocol, during the signing of which Modi remarked "our two nations have a settled boundary."
Other bilateral agreements seek to enhance trade, cultural and maritime cooperation.
July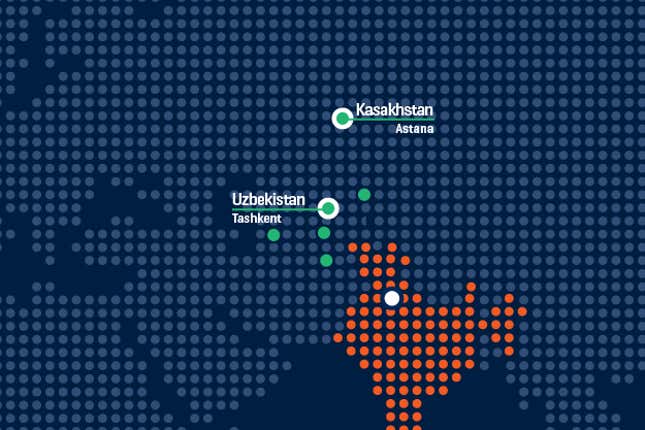 Uzbekistan and Kazakhstan: Modi began his long trip to Russia via Central Asia by visiting Uzbekistan in the first week of July. India and Uzbekistan signed three bilateral agreements during this visit. They agreed to strengthen cooperation in areas such as security, counter-terrorism, trade and investment, science and technology.
Modi continued his Central Asia tour by visiting Kazakhstan next. Here, he signed five agreements, including one in defence and military technology cooperation. As part of India's focus on secure uranium supply for its nuclear reactors, the two signed a contract for long term supply of Uranium to India.
Russia: Modi visited Russia to attend the BRICS Summit in Ufa from July 8 to July 10. The China-led Shanghai Cooperation Organisation (SCO) included India as its member during this visit.
A major highlight of the SCO meeting was Modi's meeting with his Pakistani counterpart Nawaz Sharif. The two put forward five action points and agreed that the two countries would begin talks. Although, the subject of the talks led to a massive war of words between the two countries and Sartaj Aziz, Pakistan's foreign secretary, cancelled his visit to India.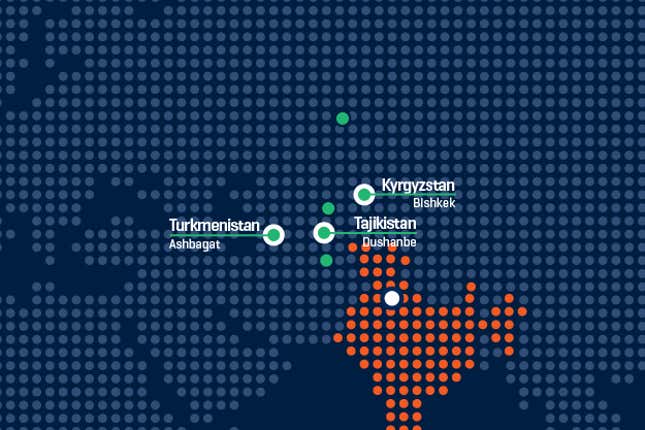 Turkmenistan, Kyrgyz Republic, Tajikistan: Post-Ufa, Modi travelled to Turkmenistan. The Kyrgyz Republic was Modi's next visit where he unveiled a statue of Mahatma Gandhi, along with the signing of four bilateral agreements between the two nations. Most notable among these was the signing of a MoU in cooperation in the field of elections.
The last visit that Modi took on his Central Asian Odyssey was to Tajikistan on July 12-13. The leaders noted that the economic relation between the two nations has not been at its best, and the signing of two bilateral agreements aimed at changing that relation.
August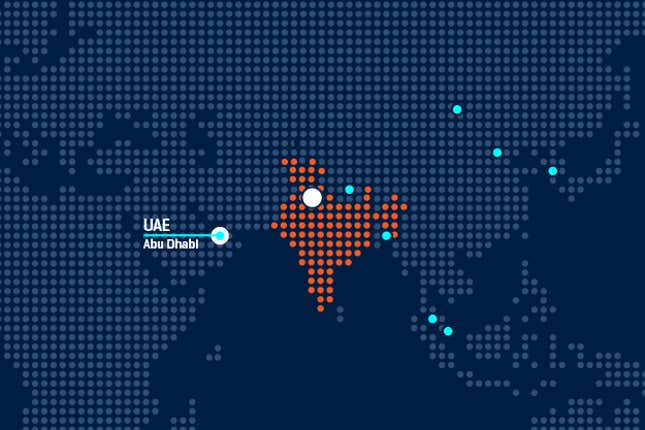 UAE: Fresh from his Independence Day address in New Delhi, Modi visited the UAE, home of 2.5 million Indian diaspora on Aug. 16-17. Modi's visit was the first visit by an Indian prime minister in 34 years. The visit was successful and productive, with the joint statement highlighting various security and defence arrangements.
September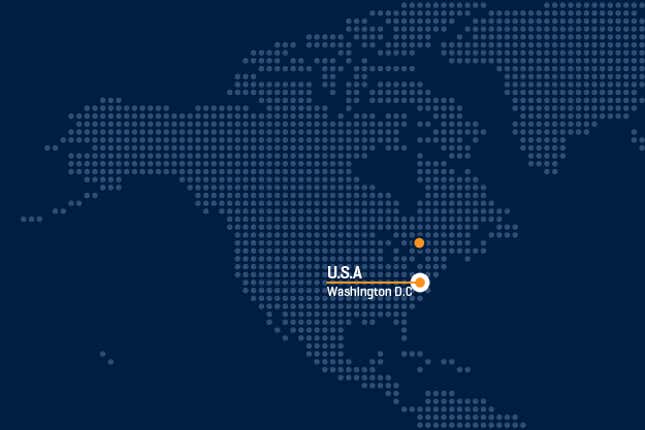 US: Modi departed for the US on Sep. 23; he would stop in Ireland for a day. His visit to Ireland was the first by an Indian prime minister in more than 59 years.
Modi had a busy schedule during his trip to the US. First, he addressed the UN Sustainable Development Summit. It was at this summit that he outlined India's ambitious INDCs, which would eventually be released on Oct. 2. Then he hosted his counterparts from the G-4 nations to discuss the expansion of the UN Security Council.
He left New York for San Jose on Sep. 27  to attend the Digital India Summit, where he was joined by the CEOs of Google, Microsoft, CISCO, and Adobe. His visit to Silicon Valley saw him meeting and visiting other notable tech companies like Apple, Tesla, and Facebook, where he held an open town hall meeting. This was also where the idea of Digital India was launched to much approval.
November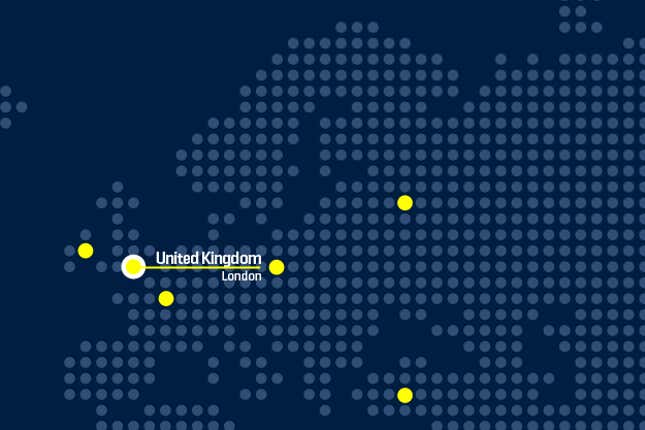 UK: Modi took the long way to the G20 Summit in Turkey by making a stop in the UK on from Nov. 12 to Nov. 14. The visit saw the announcement of more than 25 business agreements for both India and the UK. Modi extended an invitation for the UK to join the Solar Alliance and to improve the interest in "Make in India."
Turkey: The G20 Summit in Antalya, Turkey was shaken considerably in the wake of the Paris Attacks which saw the death of more than 200 people, making security and terrorism a dominating aspect of the discussions. Modi attended the conference on Nov. 15-16. During his addresses, he stressed the need to delink terrorism from religion in order to counter radicalism.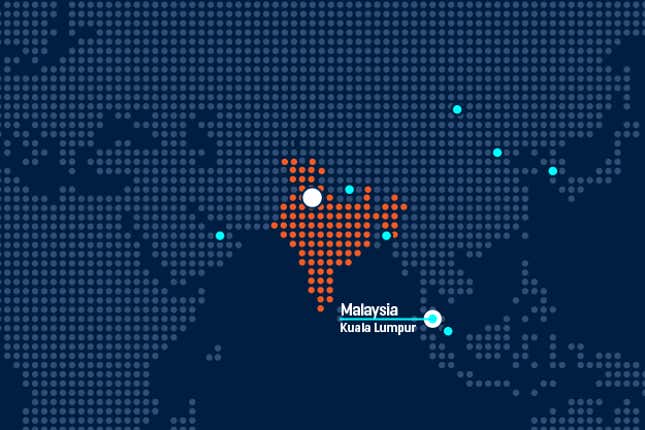 Malaysia: Modi visited Malaysia to attend the ASEAN-India summit, followed by a state visit. India is keen on the ratification of the ASEAN-India FTA by early 2016, as well as the possible creation of the Regional Comprehensive Economic Partnership around the same time.
Singapore: Modi's trip to Singapore on Nov. 23-24 was aimed to highlight the improved business opportunities that India presented for foreign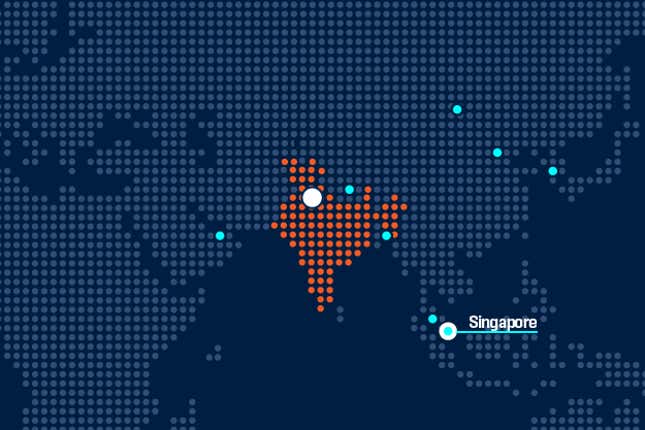 investments and invited Singapore to invest in India. This was emphasised with the signing of five MoUs, which dealt with the fields of cyber security and urban planning.
The prime minister also made the prestigious Singapore Address, where he discussed a number of economic, cultural and security matters.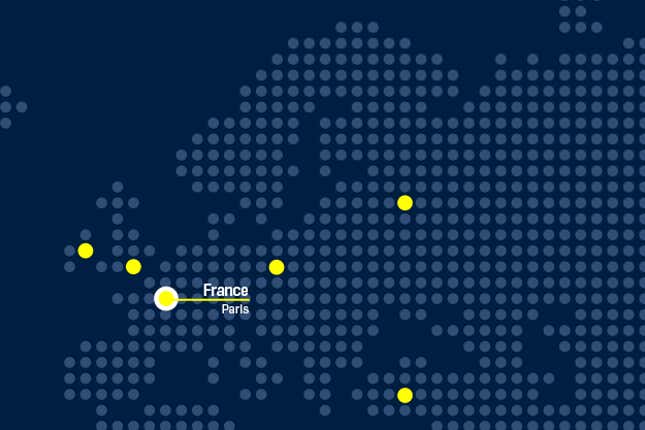 France: Modi travelled to Paris, France to participate in the inauguration of the United Nations COP21. The conference saw the launch of the Solar Alliance by Narendra Modi and French President Hollande. India had set a high bar with its ambitious INDCs, although the final agreement from COP21 lacked the same ambition.
December
Russia: Modi visited Moscow for an annual India-Russia summit on Dec. 24-25.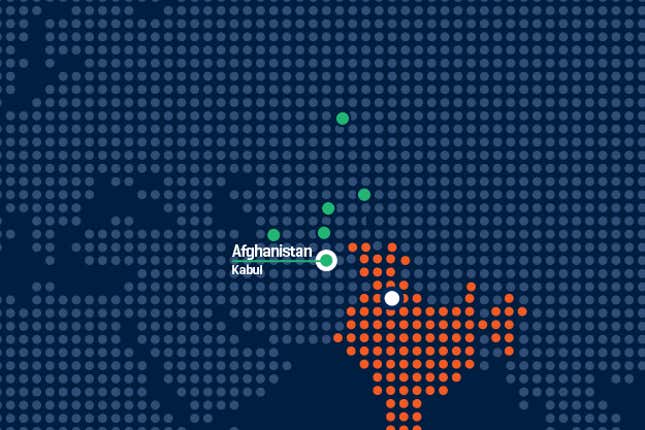 Afghanistan: Modi's last visit in 2015 was to Afghanistan where he inaugurated the newly constructed Afghan parliament, which has been built by India.
Pakistan: Modi decided to make a surprise stopover in Lahore to meet Nawaz Sharif on Dec. 25. This meeting, clearly, sent everyone in a tizzy, and is seen as a diplomatic coup by the two leaders. Talks between India and Pakistan have been marred by excessive media glare. By keeping this meeting a secret, the two leaders showed that they are serious about taking the talks forward.
Although, as expected, there was no joint statement after the meeting. Talks are ripe that a high-level delegation from the two countries will now meet in mid-January 2016.
This post was first published on Gateway House.