It aimed to be an extraordinary spectacle, but nature had other plans.
The World Culture Festival, Indian spiritual guru Sri Sri Ravi Shankar's "biggest-ever festival of music and dance", battled heavy rain and hailstorm in India's capital over the last weekend.
But the show went on.
On March 11, Indian prime minister Narendra Modi inaugurated the event on the banks of River Yamuna, as attendees and artistes alike took shelter under polythene sheets, chairs, and even hoardings. Thousands found themselves drenched, with no shelter for the public at the venue.
The rains merely added to an already troubled festival. Two days before the show was to be inaugurated, the National Green Tribunal, a special body for environment protection, slapped a fine of Rs5 crore ($744,000) to be paid by Shankar's Art of Living Foundation for causing ecological damage to the river. There were several temporary constructions, including tents, parking lots, and a massive stage, made at the venue.
Initially, Shankar, who called his mega project "Cultural Olympics", said he would appeal against the fine. However, on the final day of the event, he announced that he would pay the amount—not as a fine, but "development fee" for the river.
Quartz brings you a collection of photographs from the rain-soaked gala.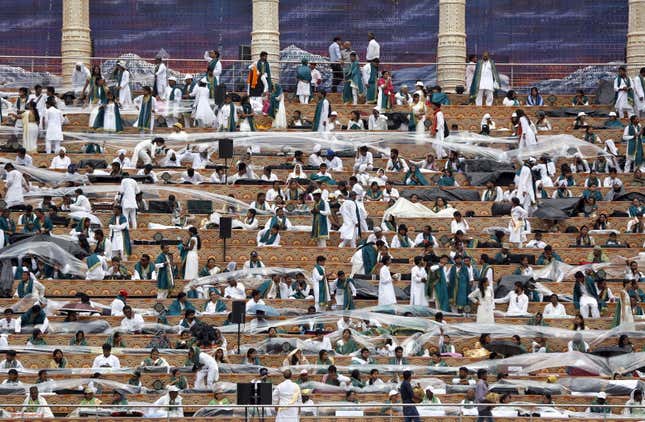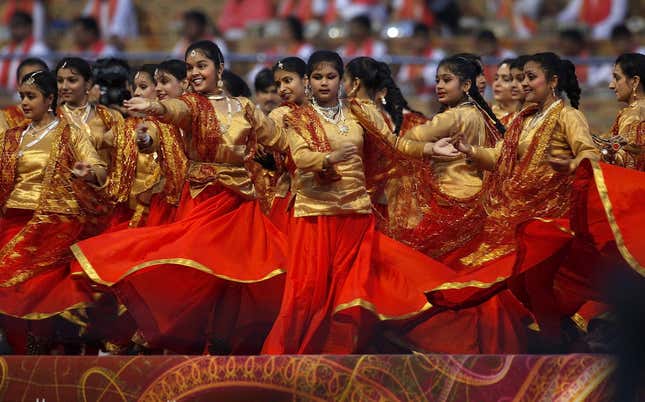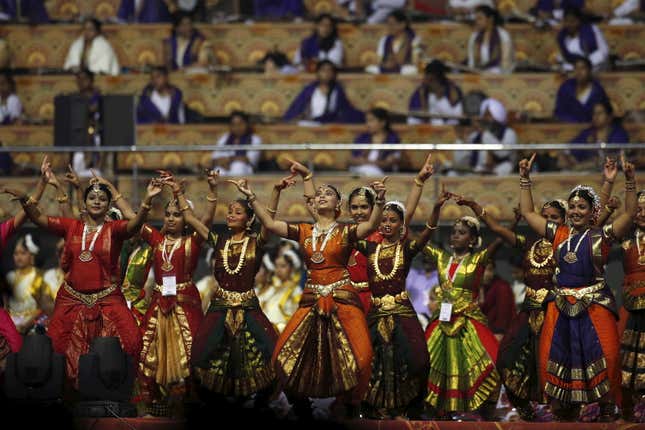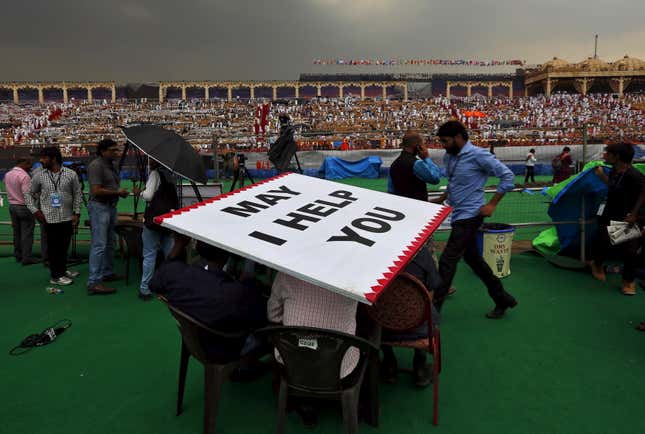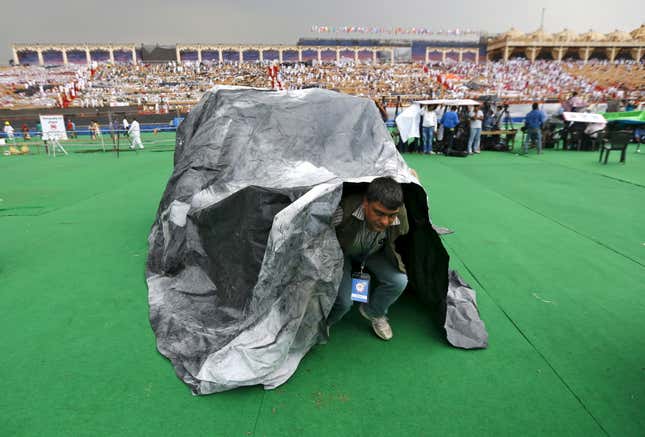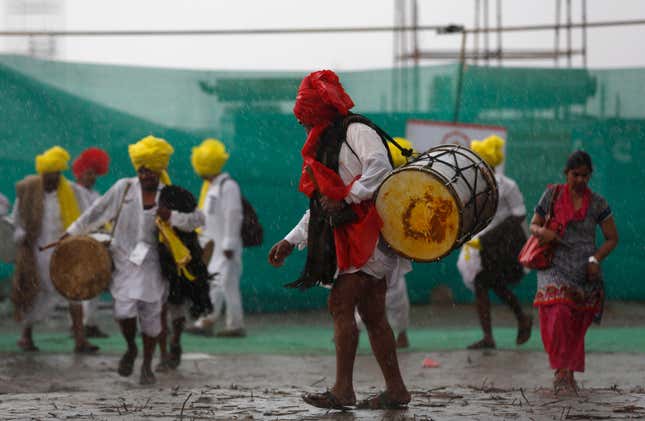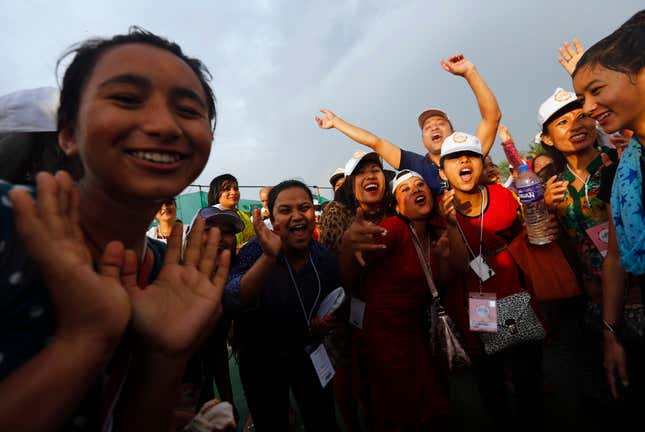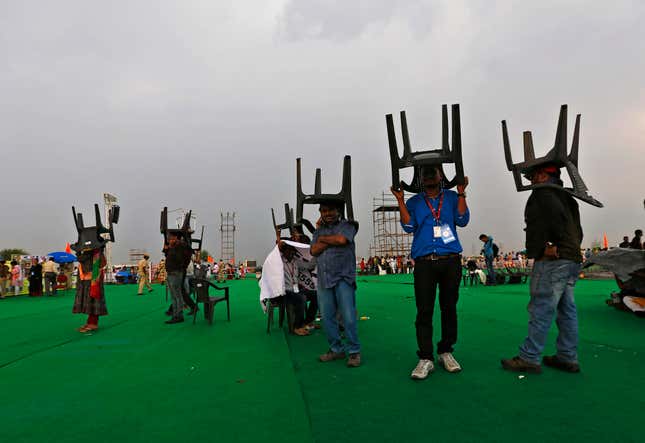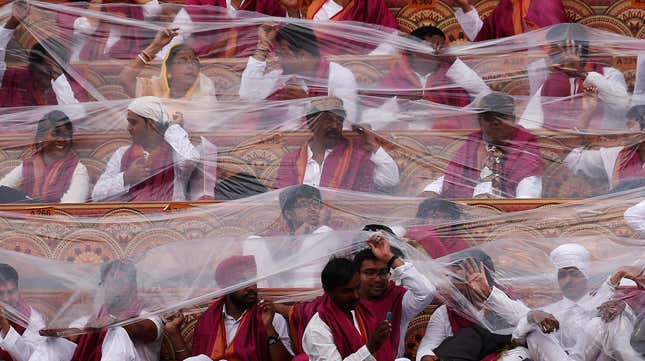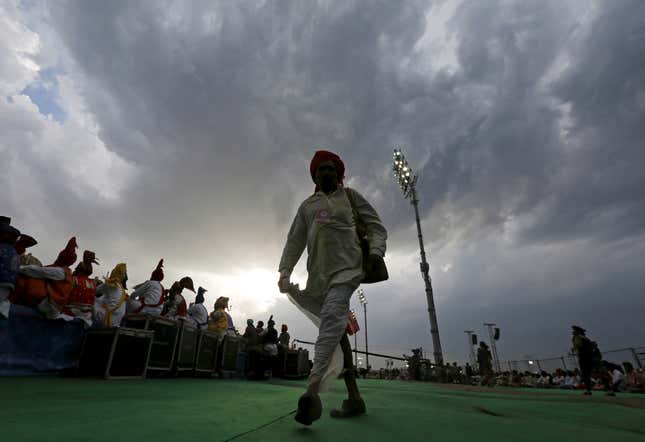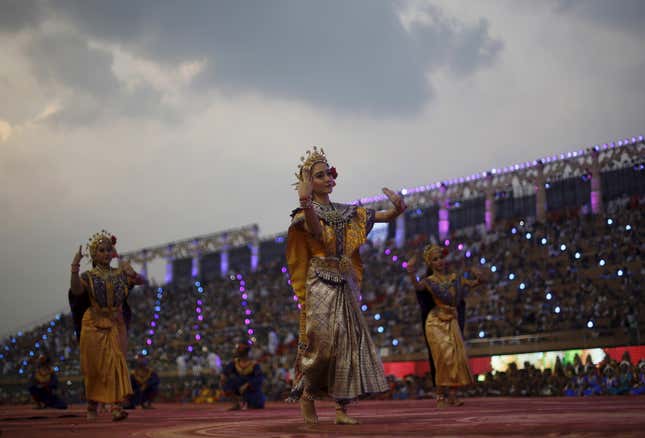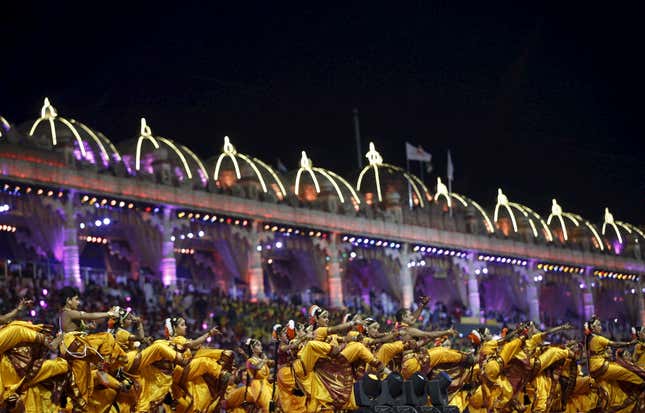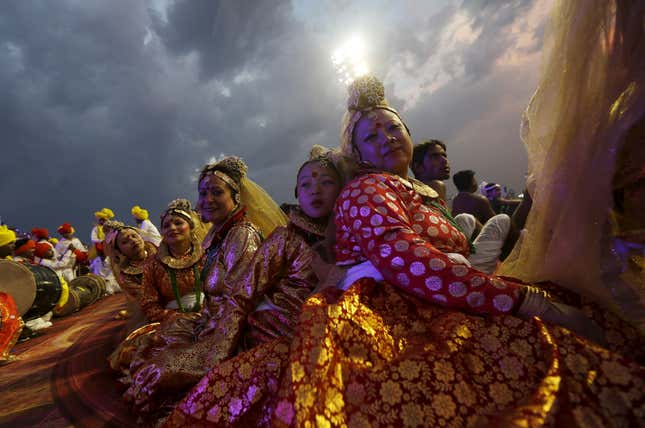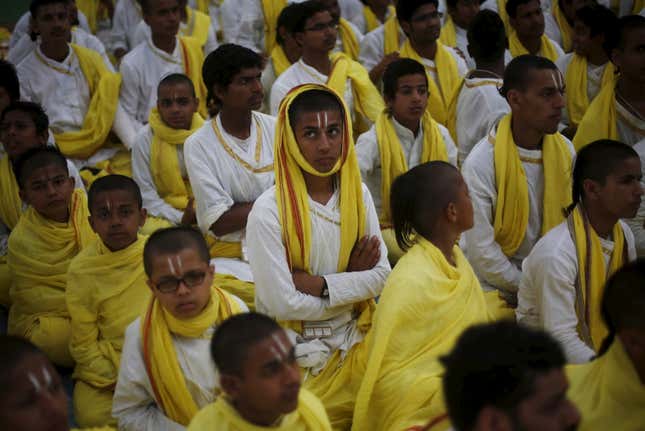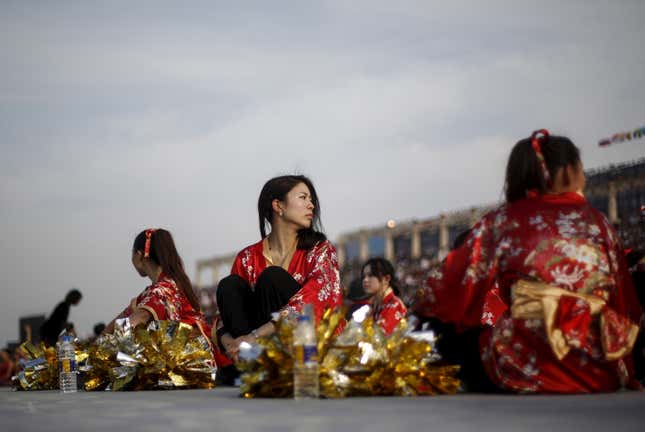 We welcome your comments at ideas.india@qz.com.