Last summer, Baahubali—India's most expensive motion picture—scorched many a box office record. The multilingual two-part saga became the highest grossing film in the history of Indian cinema.
However, it could have earned much more than its Rs500 crore box-office collection within India, but for one problem.
Soon after the S S Rajamouli film was released, some 1,500 links for it popped up on the internet. An estimated 1.6 million people illegally downloaded the film.
Baahubali's was, of course, not a one-off case. India is one of the world's largest consumers of pirated content. The country's film industry loses an estimated Rs18,000 crore and some 60,000 jobs every year due to piracy, according to a 2013 estimate in WIPO Magazine, a journal backed by the United Nations' World Intellectual Property Organization.
However, though piracy and counterfeiting are hard to eliminate, these can be mitigated, Uday Singh, managing director of Motion Picture Distributors Association, told Quartz.
Singh's office is responsible for protecting commercial and creative interests of six major Hollywood studios—Paramount Pictures, Sony Pictures Entertainment, Twentieth Century Fox, Universal, Walt Disney, and Warner Brothers—that are members of the Motion Picture Association of America.
In an interview to Quartz, Singh talked about the evolution of piracy in India, sophisticated pirates, and clueless police.
Where are we now?
Increasingly, piracy is shifting online. These are called rogue sites. Pirates first steal a film by recording it in cinema halls—or what's called camcording—and then post it online. There are syndicates that send their soldiers who camcord the print through their sophisticated phones and devices. Some of them have very sophisticated sites, which look like real ones, but are just rogue sites dedicated to making money.
That's more or less the landscape now. They have mostly moved on from the world of CDs and DVDs, though that world still exists. But as consumers are getting free access online… this is quicker.
If we find the server operating out of India, then it is a criminal offence. But if it is from another country, we have to look at other means like how we can block their sites.
How are these pirates making money?
They make money through advertising and subscriptions. They have their own social media pages through which they build their own networks to direct people to their sites.
A pirate doesn't have any overheads. He just needs a few devices and a server where he can upload. He is profiting from the work of hundreds of people that goes into make a movie, and whose livelihoods depend on it.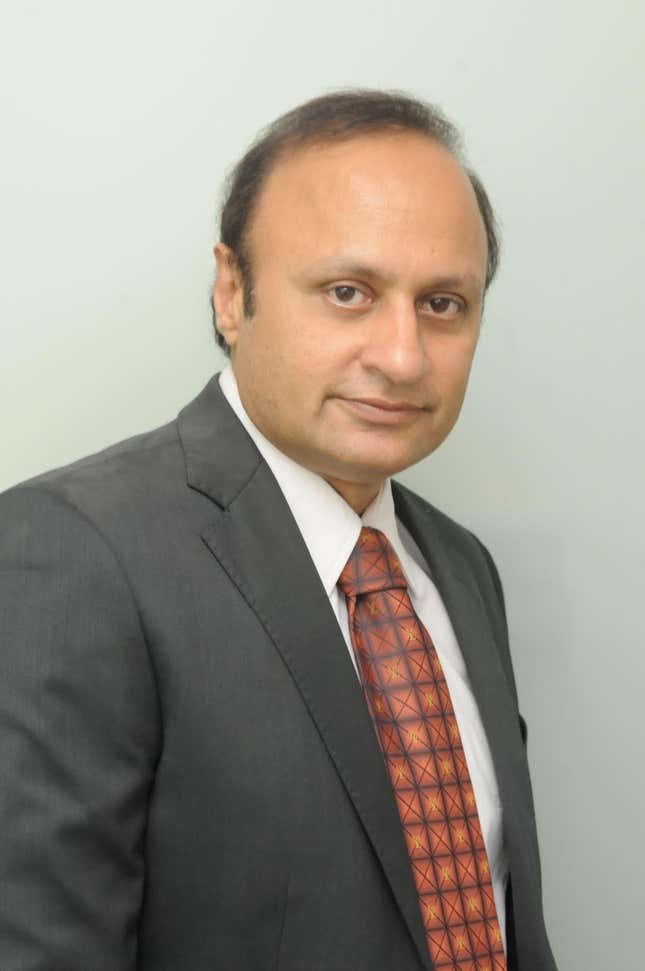 So how can you stop them?
Basically, advertisers are not even aware of these networks. Once they become aware, a good brand wouldn't want to advertise there. So there's an awareness issue.
If people are aware, and that cuts off their money, then pirates don't have an incentive to be in that business.
We do a lot of training. Over the years, we have trained about 3,000 cinema staff to be able to look out for the various kinds of cameras, to ensure the security protocols are installed. The other thing is fingerprinting and watermarking of prints so that you can pinpoint where the problem happened at any point of time.
Is it more of a small-town problem?
It has been changing over a period of time, but like any other criminal offence, it can happen at any place… when they know they can't do it in a bigger city, they move to smaller places, which are more difficult to watch.
The world is quite flat in the sense of access for the pirates.
The last guy we nabbed in Jabalpur had people operating in Australia, the US and other locations. The last guy was trading in Bitcoin. The police is not fully equipped to understand those transactions, which are getting sophisticated.
Has India been able to keep up with the changing nature of piracy?
No. There are a number of changes we need to bring in terms of legislation. Can we have a specific camcording legislation? Can there be legislative action that can block sites that are outside our jurisdiction but are stealing our content and putting it out there?
At present, we have a very broad Copyright Act, and it has been there for the longest time.
Section 69 of the IT Act has provisions for other sites, like child pornography, sedition, but we need that to cover copyright infringement because you have such a precious industry here. We are generating 1.8 million jobs…
How can subscription-based online streaming firms like Netflix thrive in a market like India?
For a company like Netflix as well, it's very difficult to get people to subscribe to their site when everything is available for free. People are not willing to pay.
Basically, free makes a formidable foe. But… we have seen studies (which show that) when (rogue) sites have been blocked, legitimate sales have gone up. We don't have a direct correlation in India, but we have seen studies in other markets.
There's an initiative in place by the Film and Television Producers Guild of India called Find Any Movie. It is to direct people to legitimate sites. People should be able to say, "Why should I take the headache (of searching content), and risk myself to malware and other problems?"