India's politicians have, for long, had a thing with the bottle.
Be it their own dalliance with—often furtive, often not—or their public stand on booze, a certain schizophrenia has marked the approach of the country's political class to alcohol.
Mahatma Gandhi was perhaps the tallest of all political leaders to have taken a stand on alcoholism—and not surprisingly he wanted to wean Indians away. "The country as a whole is sick of the drink curse," Gandhi wrote in 1921. In 2002, Time magazine wrote about former prime minister Atal Bihari Vajpayee: "He drank heavily in his prime and still enjoys a nightly whiskey or two at 74." Other Indian leaders, too, have often been known to be jolly tipplers.
Yet, over the years, public alcohol policies across Indian states have swayed worse than a drunkard—from complete prohibition to wink and nudge, to complete freedom. The debate hit another high in recent times, with several states considering and implementing prohibition. After all, alcohol is a state subject in India, wherein regional governments have the power to regulate production, possession, transport, purchase, and sale.
In May, when a new government takes charge in the southern state of Tamil Nadu, it will be the third to ban booze in the last two years. That's because, both the ruling and opposition parties have promised to stop the sale of alcohol if they are elected.
In August 2014, neighbouring Kerala—topper among all states in per capita alcohol consumption—decided to quit, announcing "a massive clampdown" on the availability of liquor and be free of booze in 10 years. Kerala, too, goes to polls next month.
In April this year, the eastern Indian state of Bihar, which elected a new government last November, banned the sale of liquor.
In all, five of India's 29 states have total or partial prohibition in effect already.
Social problem
Without doubt, India has a drinking problem, though it is not yet among the world's biggest tipplers.
Around 30% of Indians consume alcohol and the age of initiation stands at less than 17 years. In recent years, India has seen one of the highest increases in alcohol intake in the world. An average rural Indian consumes about 11.4 litres of booze a year, while it is five litres for an urban Indian, according to the National Sample Survey Office.
While there are no specific studies on deaths caused by alcohol, a 2012 report by the National Crime Records Bureau said that more than 5,000 people died due to alcohol abuse that year. According to estimates, 25% of the road accidents are caused by drunk driving.
"In Kerala, a large number of youngsters are drinking without any moderation and as a result, their families suffer," said T N Prathapan, a state legislator who has vociferously campaigned for a complete ban in the state.
Suhas Palshikar, a political commentator and professor of politics at the University of Pune, said, "Alcohol is a big problem among the urban, rural, and poor people. It affects those who are working and not working alike."
Many feel that, in the long run, a ban on alcohol could bring in much needed socio-economic changes. Alcohol is widely believed to be a catalyst for a wide number of social problems including violence against women, rape, unemployment and of course, health concerns.
In April, Bihar chief minister Nitish Kumar said, "People will now use the money invested in liquor to add nutrition to their plates, avoid disease and economic ruination. That offsets all revenue concerns."
However, there are no studies on how prohibition is likely to bring any remarkable change to the society. In fact, even in states where prohibition was imposed in the past two years, the decisions were based on appeasing the public sentiment in the run-up to elections.
That again points to the strange bedfellows—politicians and the electorate.
Electoral flip-flop
For decades, doling out alcohol, among other freebies, won votes. This, even when attempts were being made in the other direction.
"In India, the idea of prohibition has to do with vote bank politics," Palshikar said. "This is the one issue that is likely to win them more votes, especially from women, as politicians don't have to rake up issues on caste and religion."
Yet, states have imposed and repealed prohibition periodically.
For instance, between 1948 and 1950, the states of Madras (which included parts of Kerala and Andhra Pradesh, besides the current Tamil Nadu) and Bombay (comprising current Maharashtra and Gujarat) enforced prohibition. By 1954, almost one-fourth of India was under prohibition.
The central government even set 1958 as the deadline to enforce nationwide prohibition, promising to compensate states for their substantial financial loss. Later, only the states of Gujarat and Mizoram decided to prolong prohibition, others deciding that the loss was too huge.
In 1994, by when India was beginning to liberalise its economy, Andhra Pradesh imposed prohibition. Haryana, too did in 1996, mostly due to promises made up in the run to state elections.
Yet, by the late 1990s, both states realised they were losing out. Andhra reversed prohibition in 1997. Haryana followed suit in 1998. Now, officials in the northeastern state of Manipur are considering a reversal too. "It is about time prohibition is withdrawn. The state can earn huge revenue from excise duties," Okram Ibobi Singh, the chief minister of Manipur said last year.
Today, state governments earn huge revenue—mostly around 20% of their annual income—from sale of alcoholic beverages. Between 2014-15, Bihar earned Rs3,400 crore in excise revenue. Tamil Nadu earned over Rs29,000 crore in 2015, even as the total state revenue stood at Rs96,000 crore. In Kerala, liquor contributed to about 22% of state revenues.
However, Kerala's Prathapan says, "The whole argument that states stand to lose out on their revenue is baseless… What the government should ideally do is, tax the rich more to meet the loss of income from the liquor ban."
To be sure, India isn't the only country with a history of flip flops. In 1920, even the US tried prohibition, lifting it 13 years later. Much of that had to do with concerns over bootlegging, a fledgling mafia and organised crime syndicates.
"Historically, waves of prohibition and waves of repeal have existed in India," said Apar Gupta, a Delhi-based lawyer. "It's not because the state is interested in preserving the personal autonomy of choice that they repeal it. A historical analysis of how states have banned and then lifted prohibition exposes doubts on the efficacy of the model."
But Palshikar says, "The problem is, these policies, which are supposed to work for the poor, in turn, cause sufferings to them as illicit liquor starts flowing extensively."
Efficacy of prohibition
In 2014, close to 1,700 people lost their lives after consuming spurious liquor—often mixed with pesticides and high amount of ethanol to increase potency—across India, according to the government.
Just last year, over 90 died in Mumbai after gulping down moonshine. In Gujarat, more than 148 died and over a 100 lost their eyesight in 2009 after consuming bootlegged alcohol.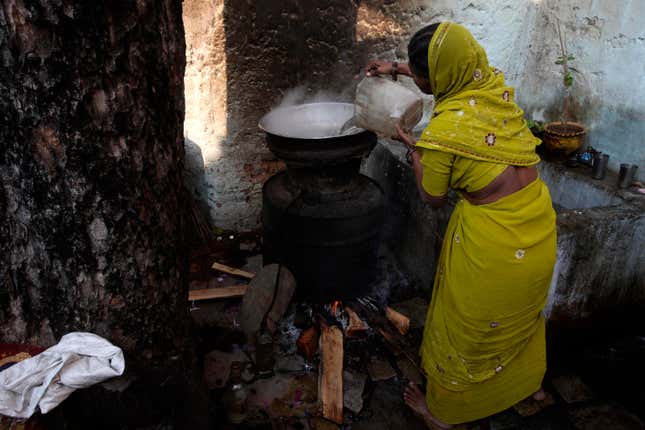 "In the states where prohibition is in force, the temptation to go for illicit liquor is due to the non-availability or to meet the demand, while in wet areas, the motivation factor may be the cost effectiveness or less expensive nature of the illicit liquor," a judicial commission, set up by the Gujarat government in the aftermath of the tragedy, said (pdf). "The cost effective factor even in dry areas cannot be ruled out."
The commission went on to say that illicit liquor in the state was made from commercial ethyl alcohol or from industrial products such as varnish.
In Bihar, poor labourers travel to villages close to the state borders to get their bottles. "People go to the borders and pay more to buy liquor, which is possibly spiked," Rakhi  Sharma, a counsellor at Patna based de-addiction centre, Disha said. "And that too, at double the price."
Have money, will drink
But buying alcohol, if you are rich, is easy even in a dry state.
"In Gujarat, it isn't quite tough to get alcohol," Viraj, a businessman from the state, said. "If you have money, anything is possible." According to him, bootleggers bring alcohol from neighbouring Rajasthan or Haryana, or buy it from the army canteen where liquor is sold at deeply discounted prices. While these are meant strictly for army-men or retired personnel, they sell them at a huge premium to civilians.
"I buy three bottles of Johnnie Walker Black Label for Rs14,000 every month," said Viraj, who did not want to reveal his last name for this story. A 750 ml bottle of Black Label sells for about Rs3,700 in New Delhi. "These guys at the army get the same bottle for Rs1,500 and then sell at a premium," he added. In addition, Gujarat also offers alcohol permits to those above the age of 40 for medical purposes. "Even there, you bribe the doctor for about Rs25,000 and you can get the monthly supply," said Viraj.
The issue is more complex than a prohibition or free availability debate can capture, according to Dolly Arora, a professor of political science at the Indian Institute of Public Administration in New Delhi. "Rather than look at it as a moral issue, if one uses a public health and social development perspective, one is likely to explore the issue differently. It is also important to have a greater awareness about the ill-effects of excessive drinking and then find a social solution without involving state."
Meanwhile, large liquor companies, seem unperturbed.
Alcohol consumption in the country is expected to grow (pdf) between 8% and 10% over the next five years, according to United Spirits, India's largest liquor company.
India's total alcoholic beverages market was estimated Rs38,245 crores ($6 billion) in 2014—or almost equal to the entire economy of Monaco. According to estimates, western-style spirits account for over 55%, and within this Indian made "foreign liquor" (IMFL) accounts for 92% with the balance primarily in beer and country liquor.
"Prohibition is not the solution," Sanjeev Churiwala, the chief financial officer at United Spirits said in a call (pdf) with analysts in January this year. "…we are really trying to work out what are the reasonable ways of drinking so that at least there is some sense around it. But then various states have taken various stands in the past there have been flip flops around that."
"This is not the first time this is happening and not the last time."