On May 23, the Indian Space Research Organisation (ISRO) successfully tested a prototype of a reusable space shuttle.
The Reusable Launch Vehicle Technology Demonstrator (RLV-TD), which is about six times smaller than the final planned space shuttle, spent a little less than 13 minutes in flight before landing. Some 600 scientists at ISRO—India's equivalent of NASA—have been working on the space agency's shuttle programme for a decade now.
"After successfully surviving high temperatures of re-entry with the help of its thermal protection system, RLV-TD successfully glided down to the defined landing spot over the Bay of Bengal, at a distance of about 450km from Sriharikota, thereby fulfilling its mission objectives," ISRO said in a statement.
It'll still take at least a decade before the first "Made in India" shuttle is ready for launch, but the test is proof that India may be on its way to join handful of other countries who have developed these indigenous vehicles.
Here are some photographs of the RLV-TD, released by ISRO:
RLV-TD getting ready for transportation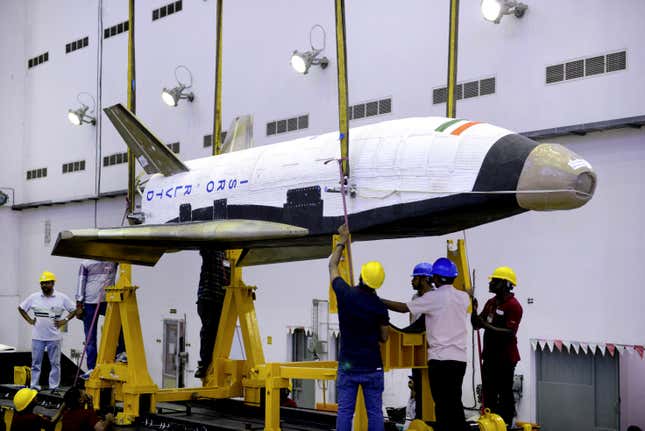 RLV-TD in transit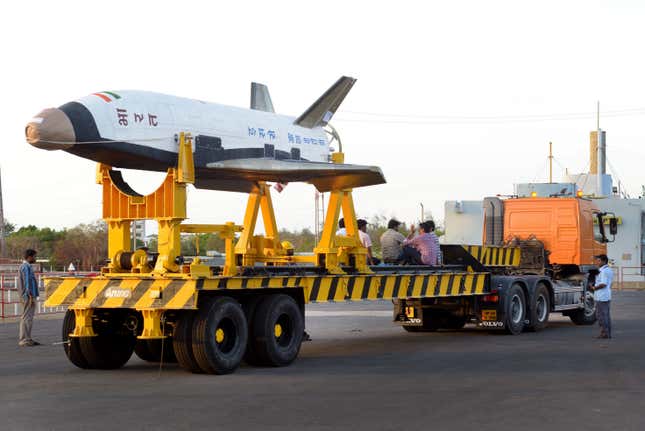 RLV-TD moving towards launch pad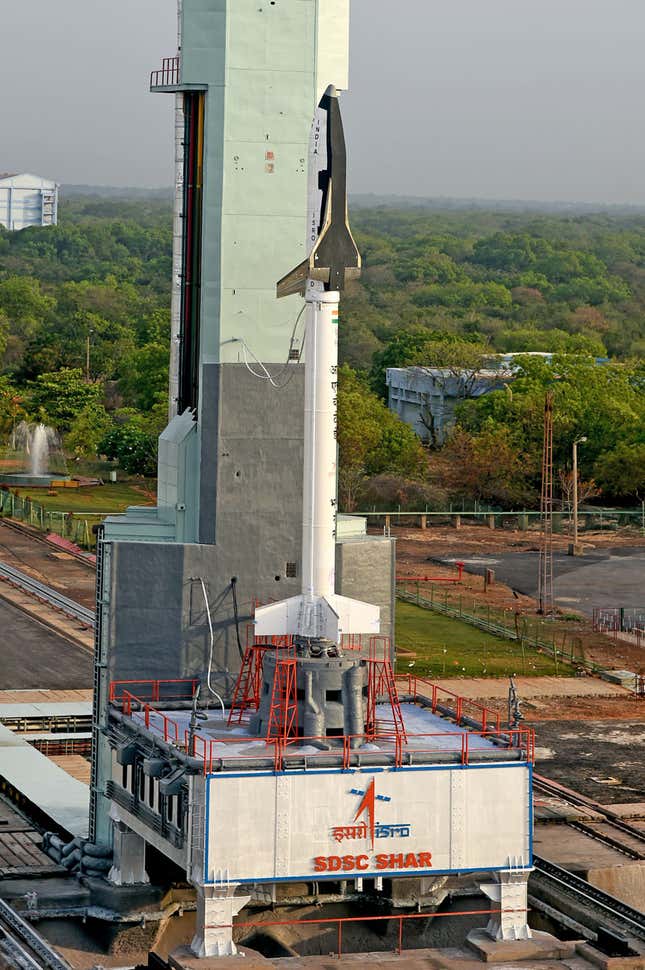 RLV-TD ready for launch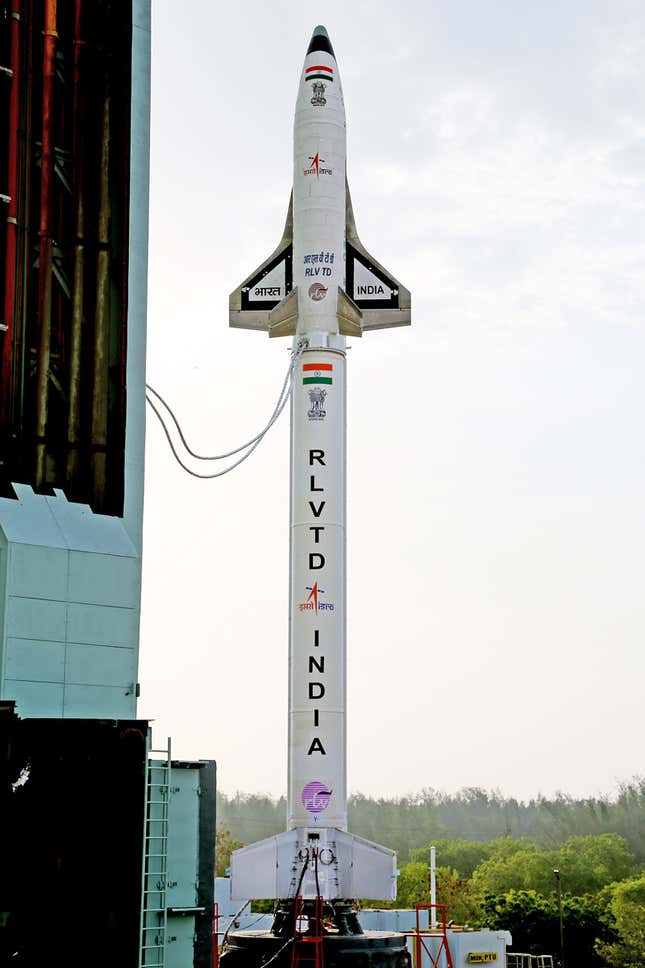 RLV-TD at the launch pad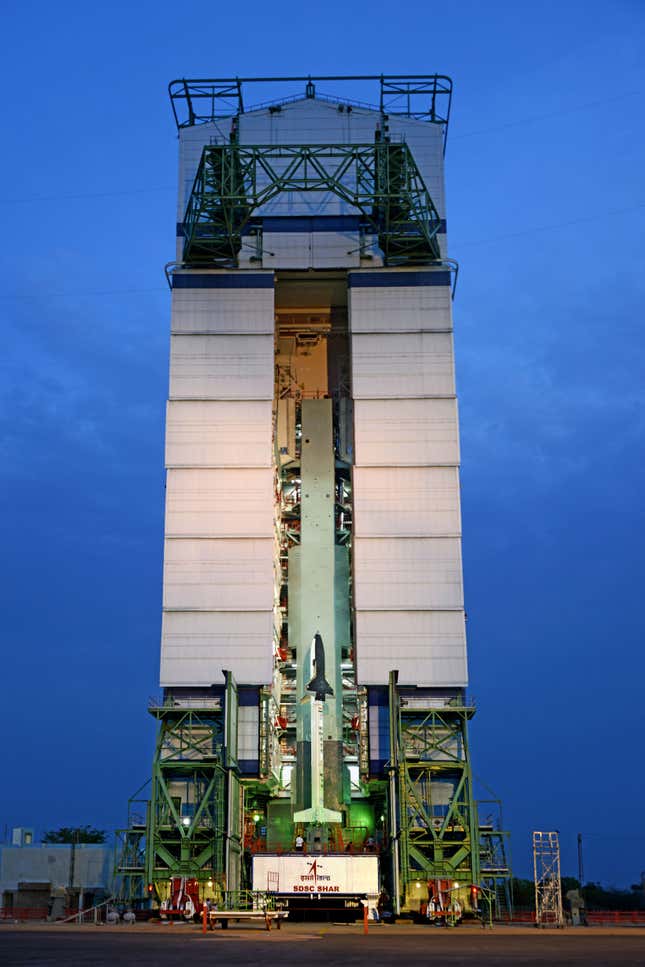 RLV-TD lift off at 7 am on May 23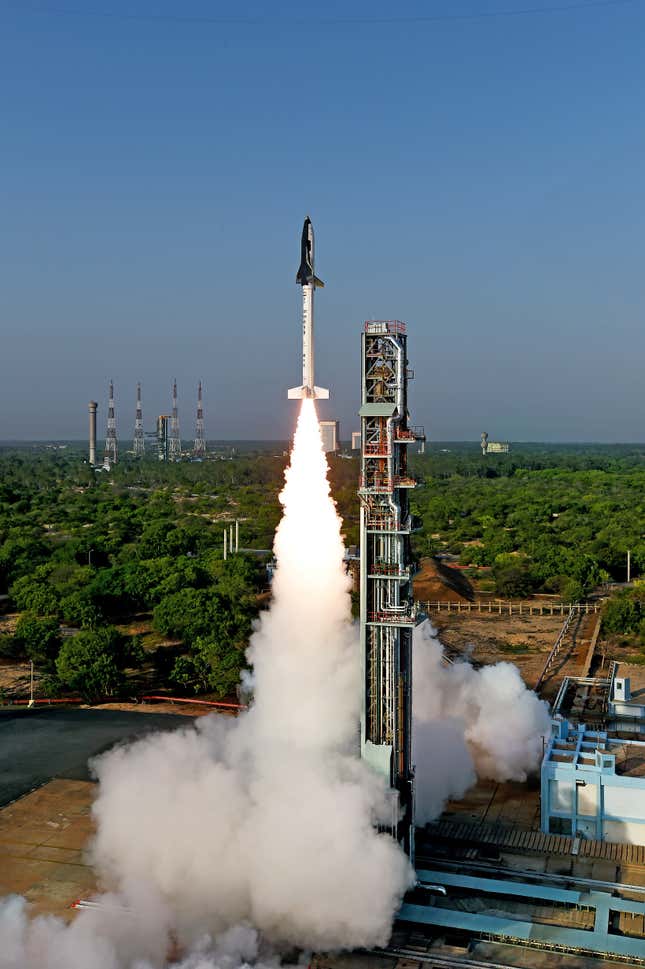 Full speed ahead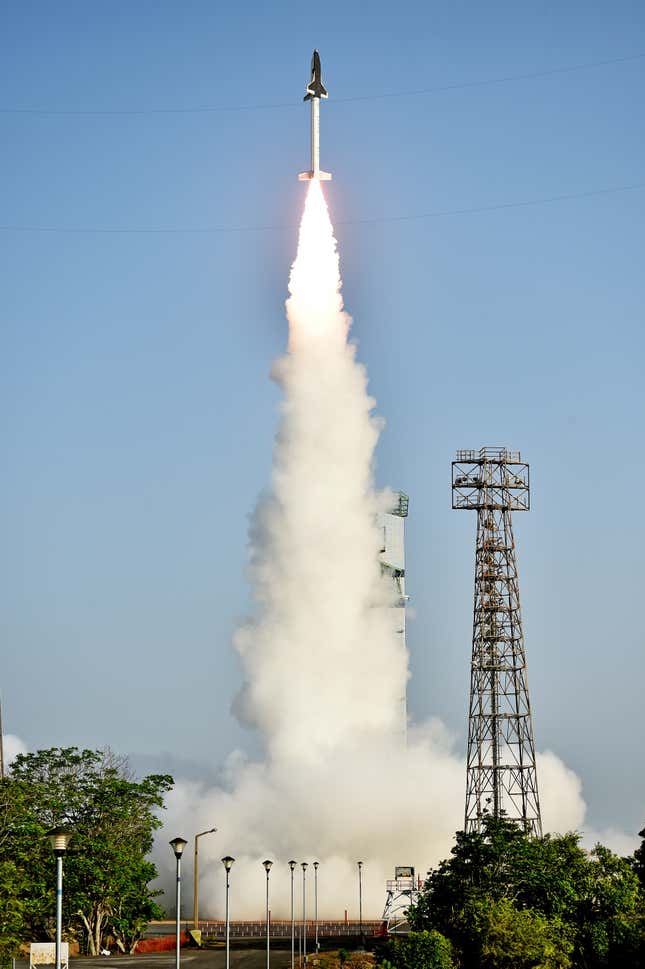 Going, going, gone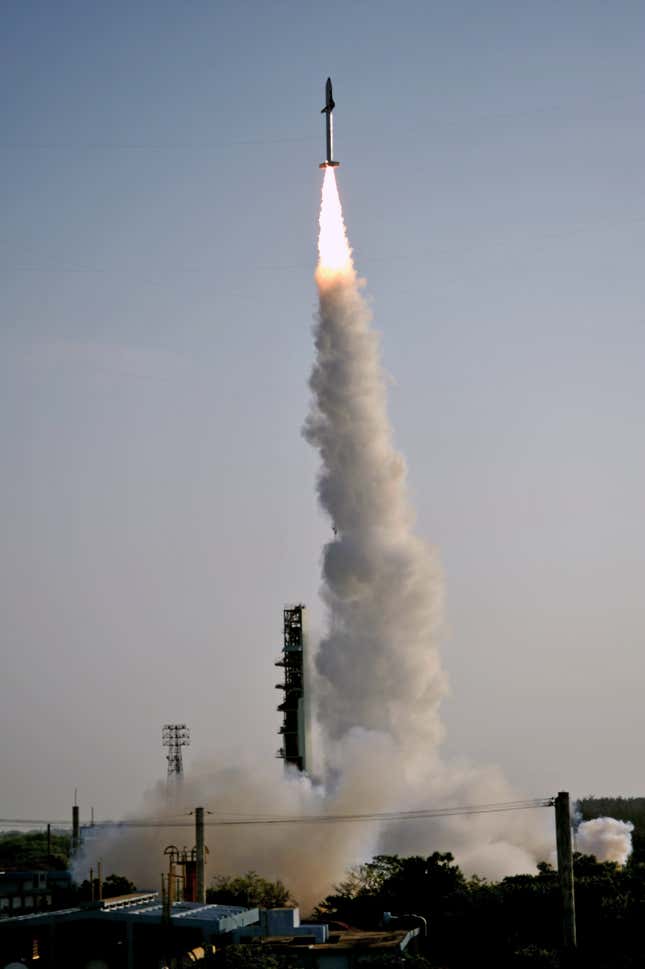 Here's a video of the launch: