"Neruppu da," he says, and sets Tamil Nadu alight.
At 5am on Friday (July 22), Tamil superstar Rajinikanth's latest movie Kabali was released across theatres in the southern Indian state, other parts of the country, and even the world. A former government bus conductor, Rajini—or thalaivar, leader in Tamil, as his fans call him—evokes inexplicable adulation that many would term irrational.
The rise of 65-year-old Shivaji Rao Gaekwad from obscurity to superstardom, as Rajinikanth, over the last four decades, reads like a script for any of his popular movies.
Loaded with endlessly replicable, stylised dialogues— "Neruppu da", which Rajini says about himself in Kabali, roughly means "Dude, you are dealing with fire!"—and unique mannerisms, his movies feed the aspirations of his fanatical following.
In the temple town of Madurai, the heartland of southern Tamil Nadu, the mania around Rajini reached epic proportions.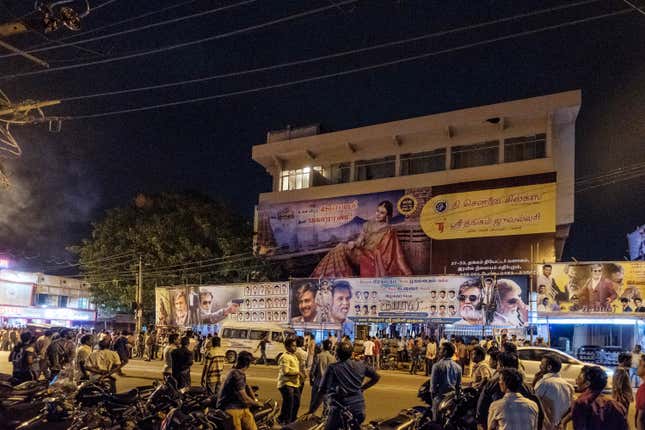 Rajini arguably has one of the largest groups of fans for any actor in the world. Last counted in 1992, there were 1,85,000 registered Rajini rasigar mandrams (Rajini fan clubs), with at least 25 members each. This doesn't include the unofficial clubs across the world.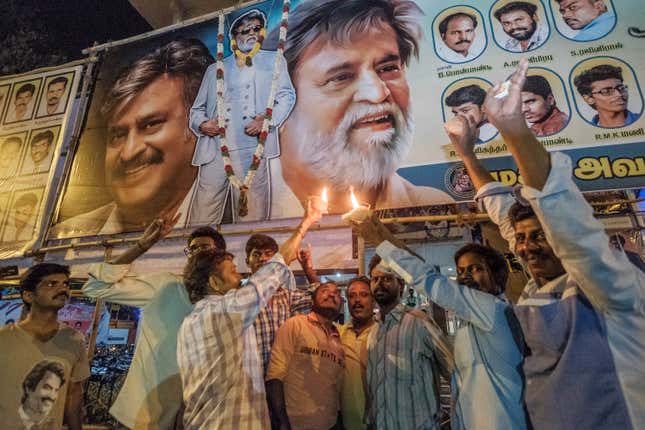 The release of a thalaivar movie is an opportunity for die-hard rasigars to host a festival in his honour. For them, the movie's lead-up and eventual release is an opportunity to demonstrate their undying devotion. The whole community comes together to put up an unforgettable show.
At 4am on Friday (July 22) morning, the area around Madurai's Ambiga theatre was a mad party zone, with firecrackers going off every few seconds.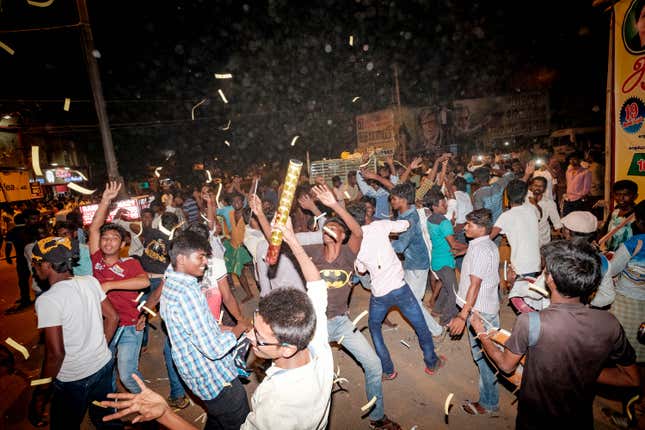 On Thursday, his followers performed the famous Mann Soru ritual, praying for Kabali's success. They ate a meal spread out on bare ground in front of the cinema hall where Kabali would be released the next morning.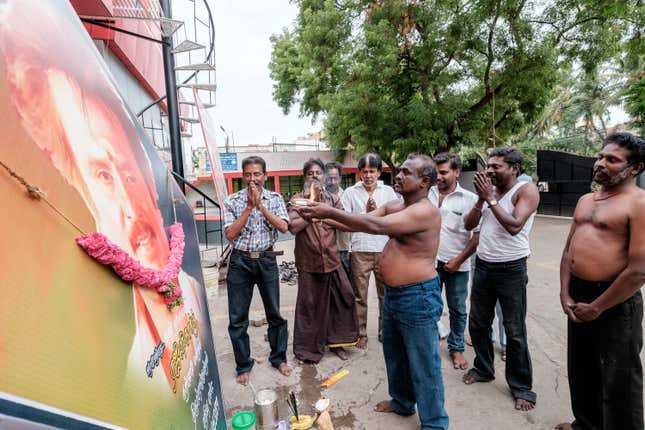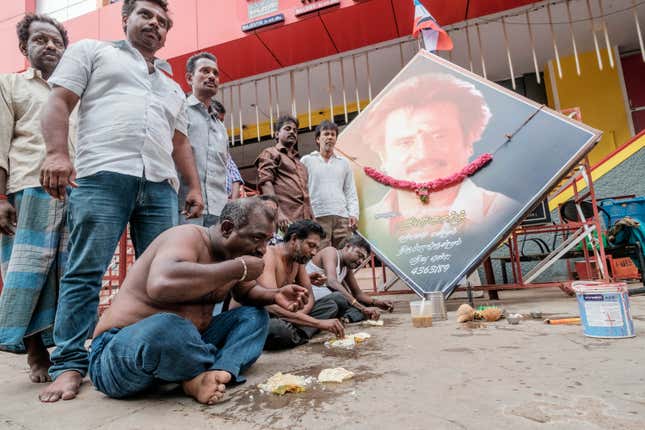 In the evening, a thanga ratham (golden chariot) was taken around Madurai's Thiruparankundram temple as part of the prayers leading up to the release.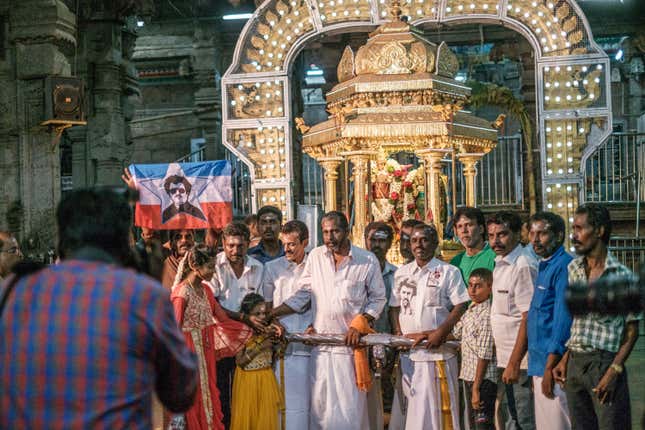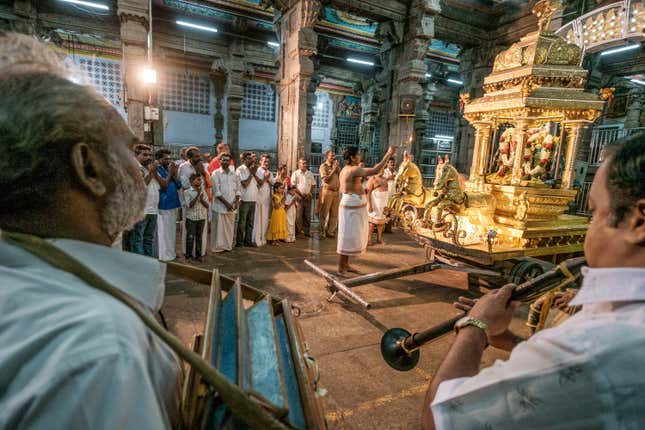 After another round of aarathi for the Thalaivar poster, innumerable coconuts cracked, and some more fireworks, the massive crowds bulldozed their way into their seats.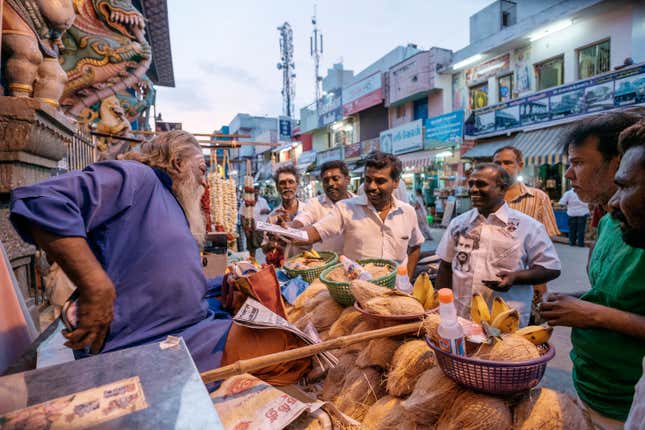 There are 13 movie halls in Madurai and its suburbs, totalling about 8,500 seats. All six shows on Friday have been booked. Over the weekend, all 10 shows of Kabali are also fully booked.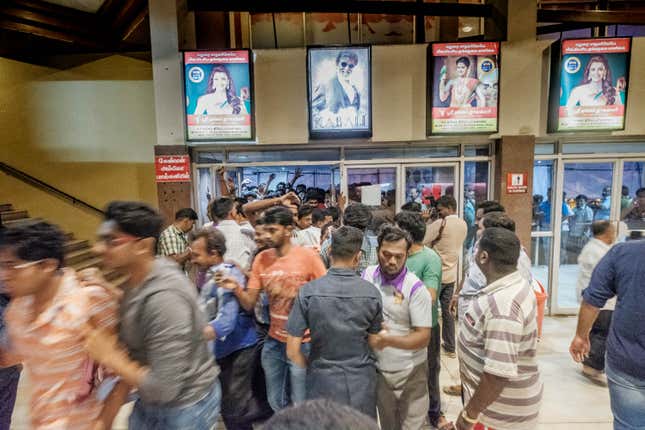 Inside, fans who were able to make it for #KabaliFDFS—first day, first show—swiftly reached peak-Thalaivar.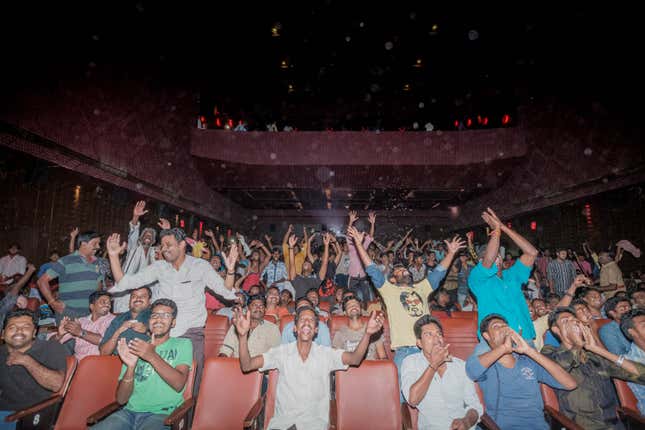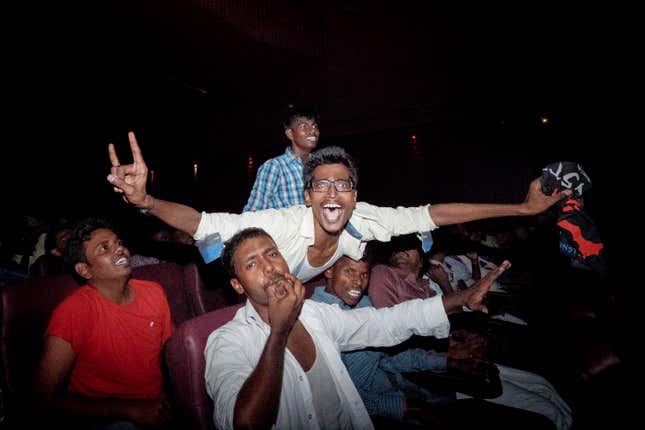 After all, Neruppu da!