The rumours had been swirling around for months but they finally came true this past week. Disney India has lost its local head and its stomach for Hindi film production.
Siddharth Roy Kapur, managing director of the company formed after the Hollywood behemoth took over India's UTV group in 2011, has quit to start his own venture following the massive flops of Fitoor, starring his brother Aditya, and Mohenjo Daro.
While Disney certainly isn't leaving the entertainment business in India, it's going to stop throwing good money at bad films. It will continue to distribute Hollywood superhero-based titles, animated productions, and visual effects-heavy dramas in the country, but will stay away from Hindi films for an indefinite period.
Poorly-mounted productions and underwhelming returns have also scarred Balaji Telefilms. The publicly-listed company, headed by television magnate Ekta Kapoor, has finally realised that the movie business is an altogether different kettle of fish. Reeling from the inadequate reception of its last five films in 2016 (A Flying Jatt, Great Grand Masti, Udta Punjab, Azhar, Kya Kool Hain Hum 3), the company has said it will "rethink its business strategy"—that's code for crawling back into the confines of the drawing room.
But some are undeterred. Sony Pictures is returning to Hindi film production after a long time, and UTV co-founder Ronnie Screwvala will make his comeback with the company RSVP. That's because even as the costs of film production are rising and the box office remains unpredictable, there are still vast profits waiting to be made by filmmakers with the right formula.
A survey of 2016's hits and flops thus far shows that corporate studios are not the only ones suffering the vagaries of the movie trade. Even family-run companies, which are often credited with greater prudence and sensitivity to shifting public tastes, confirm the now-clichéd adage attributed to Hollywood screenwriter William Goldman: "Nobody knows anything… Not one person in the entire motion picture field knows for a certainty what's going to work. Every time out it's a guess and, if you're lucky, an educated one."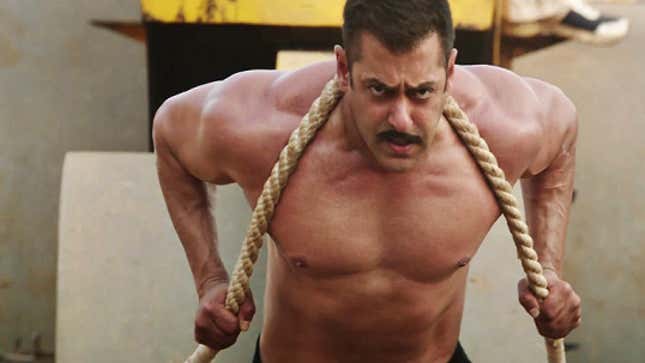 Sultan
Full-package entertainers (consisting of A-list stars, simplistic plots, chart-topping music, and glossy production values) have rescued Yash Raj Films (YRF) from its questionable choices in the past few years. The year 2014 began on the highs of the previous year's gargantuan hit Dhoom 3 (domestic earnings in the region of Rs 268.5 crore), but only Gunday worked. Was anybody surprised that the aptly named Bewakoofiyan crash-landed, followed by Mardaani, Daawat-e-Ishq, and Kill Dill? These were all poorly thought-out films with slender and uninteresting plots that resisted packaging.
In 2015, YRF lay low and only released Detective Byomkesh Bakshy! (another clunker) and Dum Laga Ke Haisha, a low-budget film that recovered its costs through smart distribution. 2016 had the Shah Rukh Khan-starrer Fan, whose relatively disappointing performance was offset by the wrestler drama movie Sultan, starring marquee monarch Salman Khan, a simple and sentiment-heavy plot with a winning score. If there is any lesson to be learnt from Sultan for YRF, and the rest of us mortals, it's that bets must be placed only on winning horses.
Fitoor
Along with Mohenjo Daro and the upcoming and severely delayed Jagga Jasoos, Fitoor will go down in recent memory as one of Disney India's follies. Abhishek Kapoor's much-vaunted adaptation of Charles Dickens's Great Expectations starred Aditya Roy Kapur alongside Katrina Kaif and Tabu. Despite handsome production values and a decent soundtrack by Amit Trivedi, the movie was a non-starter. The leads were incapable of conveying the complexity of the novel, while Kapoor's sketchy screenplay and budget overruns also suggest an indulgent lack of oversight.
Movies that depend on the imagined charms of star sons and daughters have also regularly tumbled off the Bollywood assembly line. Vashu Bhagnani's faith in his son Jackky has yielded at least six disposable films, including Kal Kissne Dekha (no one in the audience, apparently) and Welcome to Karachi. Salman Khan backed the forgettable debuts of star kids Sooraj Pancholi and Athiya Shetty in Hero (2015) and Imran Khan continues to soldier away in front of the camera in the hope that it will recognise his thus-far hidden talents.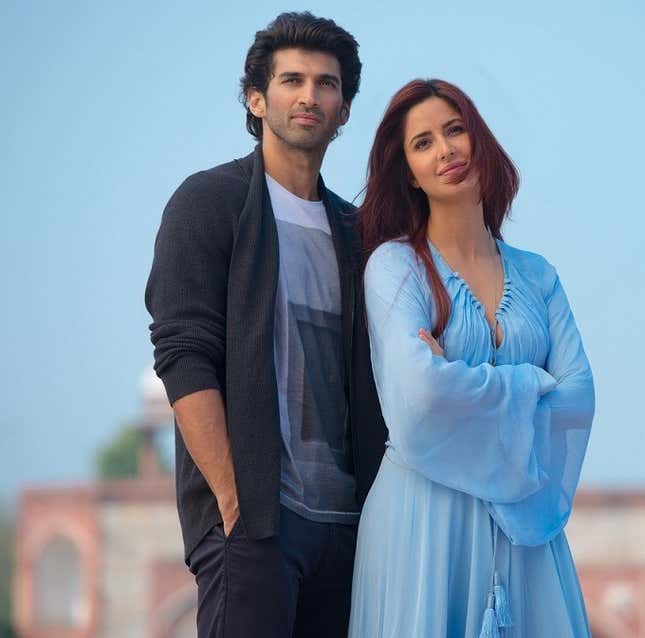 Producers and financers often get excited by famous surnames and yield to pressures from pushy parents who want to fund their children's dreams without reaching for their own wallets. But movies like Fitoor indicate the perils of blindly backing wannabe thoroughbreds.
Airlift
Raja Menon's Airlift, which recreates the evacuation of over one lakh Indians in 1990 from war-torn Kuwait, is an example of the newsy movie that has caught the audience's fancy of late. Slickly produced and capitalising on its A-list lead Akshay Kumar, the movie shows that for all their blather, family-run companies and studios controlled by suits often miss out on the fundamentals of sensible filmmaking, such as solid stories, tight screenplays, and credible performances.
The movie's Rs 100-crore plus box office earnings also prove Akshay Kumar's enduring appeal. The all-purpose star with the genial smile, high fitness levels, and old-fashioned charm has had three successive hits in 2016 with Airlift, Housefull 3 and Rustom. Kumar has gone through so many iterations in his career that he now has only one way to go. He has appeared in borderline B-grade spy and cop thrillers, comedies, romances, action flicks and multi-cast titles. His  command over audience attention has wobbled in recent years, but he has managed to put his career back on track by choosing roles well and headlining films with budgets that are under control and themes that appeal to a wide section of moviegoers. This stud knows when to canter and when to break out into a gallop.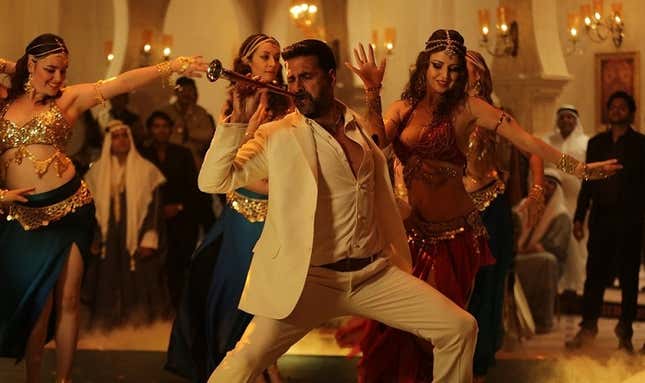 Neerja
The midstream movie is the darling of the multiplex. Typically featuring urbane characters and quirky themes (or should we say urbane themes and quirky characters), this recent trend has transformed box office risks such as Piku, Talvar, Neerja, and Kapoor & Sons into winners.
Neerja is a welcome winner for Fox Star Studios after two years of blowing up enough money to solve Maharashtra's drought crisis. Of all the corporate-run studios trying to do business in Bollywood, Fox Star has acquired a reputation for flinging around money as though it was confetti.
The studio has produced, co-produced, and acquired titles at extortionate rates, and has only itself to blame for backing under-performers such as Bang Bang and Bombay Velvet. Some of these films, such as Finding Fanny and Humshakals, were made for reasonable prices but then sold to the star-struck studio at valuations that could not have been recovered from the box office. Others were co-productions (Bombay Velvet, Mr X) where quality checks were sorely missing.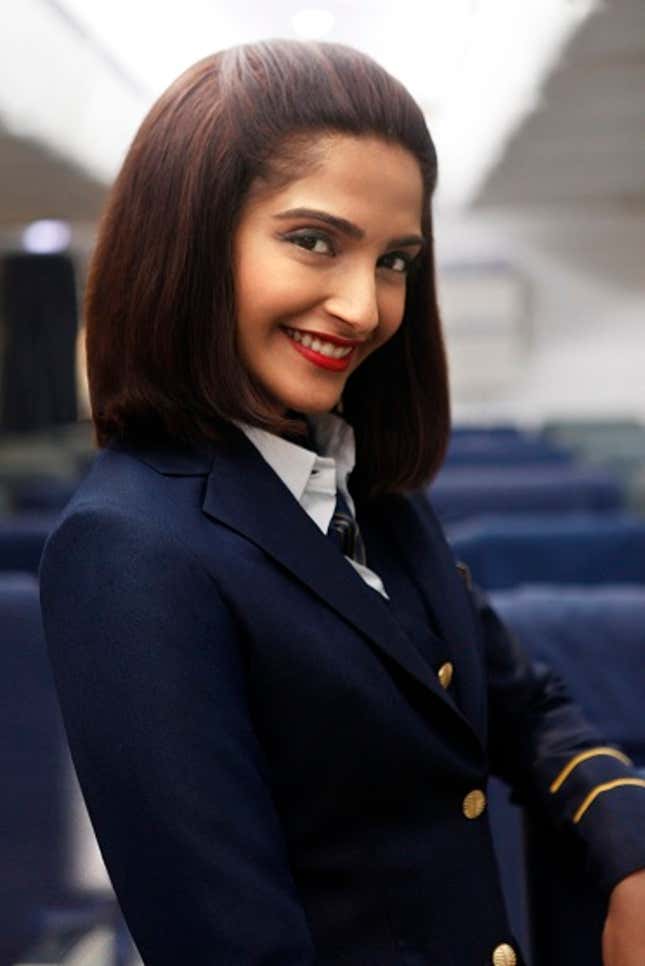 The year began on a modest but strong note for the beleaguered company. Ram Madhvani's biopic Neerja, about the Pan-Am air hostess who died saving lives during a terrorist attack in 1986, flew into hit territory from the first day. Kapoor & Sons, part of a co-production and distribution deal between Fox Star Studios and Karan Johar's Dharma banner, charmed audiences too with an easily recognisable and well-acted tale of a dysfunctional family. The lesson had been learnt the hard way: it is alright to punt on the unknown as long as the amounts are reasonable.
Dishoom
This movie made shocking amounts of money despite its pedestrian storytelling, action, and comedy, and perhaps its success can be attributed to producer Sajid Nadiadwala's filmmaking smarts. The owner of one of Hindi cinema's best-performing family banners, Nadiadwala focuses on entertainers that are as cost-effective as they are mind-numbingly formulaic. He works mainly with leading and upcoming stars and churns out films that target both multiplex and single-screen viewers. Nadiadwala's other hits in the year are Baaghi, a martial arts action flick with Tiger Shroff and Shraddha Kapoor, and Housefull 3, the ensemble comedy. His films are rarely memorable, but they make enough money for him to bet on more offbeat projects, such as Highway (2014) and the upcoming Rangoon. In the race to find the winning horse, this is one punter whose bets have bagged him co-production and distribution deals with leading studios like Viacom 18 Motion Pictures, Eros Entertainment, and UTV Motion Pictures.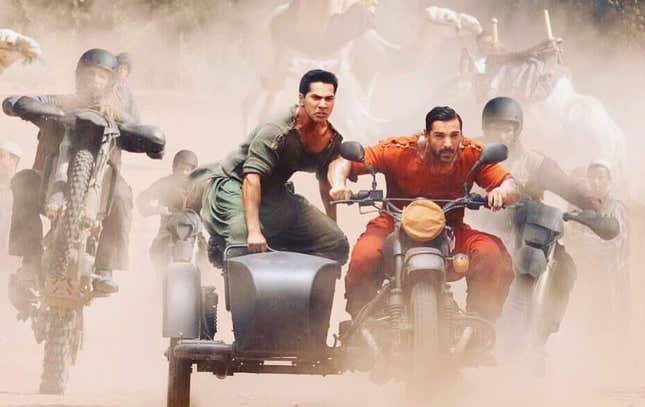 Happy
Bhag Jayegi
Hopes that the midstream movie with offbeat themes and a B-list star cast is here to stay have been checked by the modest earnings of Mudassar Aziz's cross-border comedy. Happy Bhaag Jayegi is Eros International's first major co-production in a year that has been dominated by films in other languages for the studio. Eros had a satisfactory 2015 (NH10, Badlapur, Bajrangi Bhaijaan, Tanu Weds Manu Returns, Bajirao Mastani) but the studio's ability to judge the strengths of its films is inconsistent. Its balance sheet includes hits acquired at high prices and flops that should never have been made, and it is only the third producing partner in the red-hot September 9 release Baar Baar Dekho (Dharma Productions and Excel Productions are the other two). A studio's mandate is to generate and acquire projects that can add to its image, and Eros is doing well with its regional slate. Bollywood remains a hit and miss affair for the studio, which is ironic considering its deep pockets and its experience in the sector.
This piece was first published on Scroll.in. We welcome your comments at ideas.india@qz.com.