After Bengaluru and Hyderabad, it is Delhi's turn to struggle, with thousands of commuters left hapless thanks to protests by Uber and Ola drivers.
Since Feb. 10, taxis associated with the aggregators in India's capital—home to 16 million people—have kept off the road following the drivers' call to strike work protesting low fares and inadequate amenities provided by Uber and Ola.
While there are no official figures, reports say that around 1.5 lakh taxis were out of service. The waiting period to book a cab has sometimes been up to 30 minutes during this time.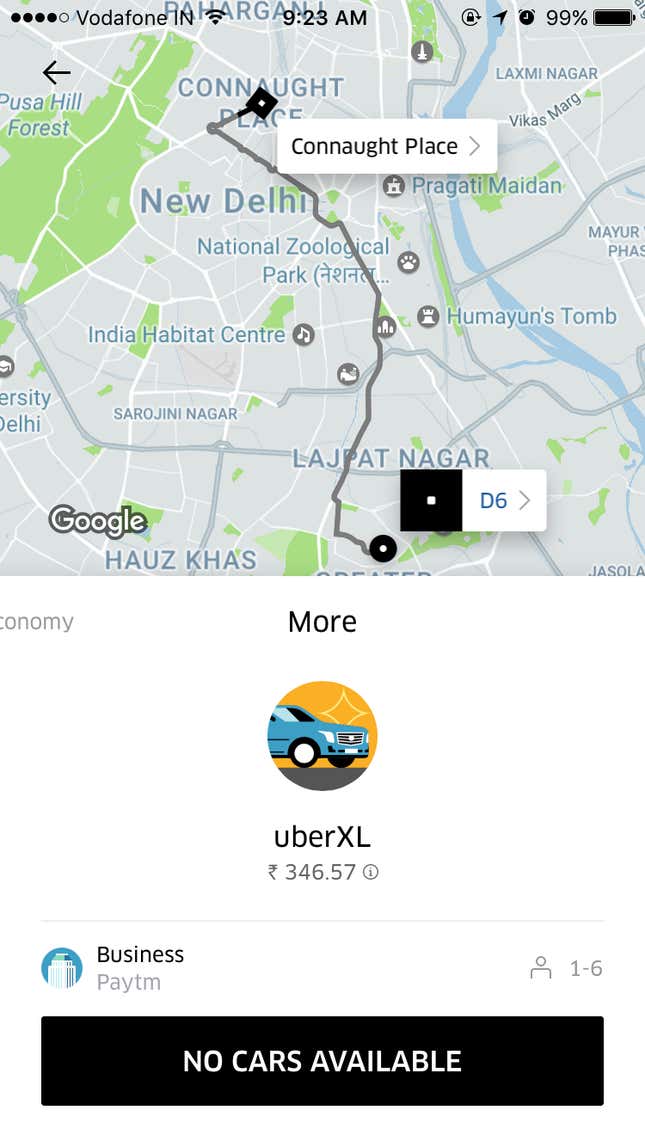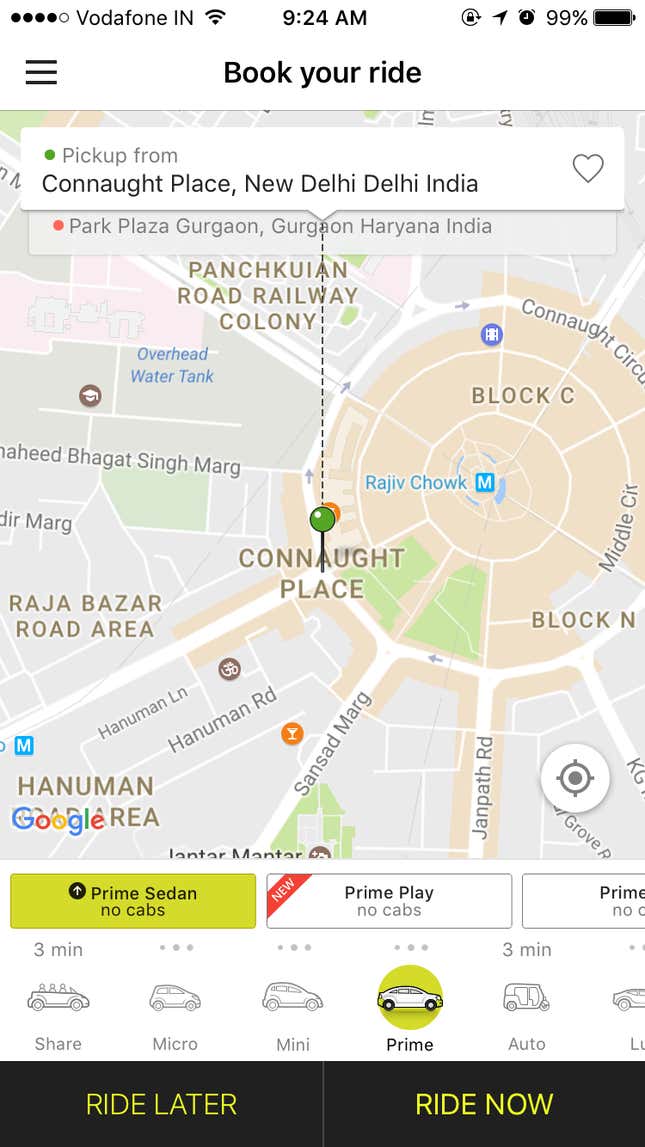 The drivers are demanding a revision in the minimum fares and the bringing back of bonuses that were on offer in the initial days. They also want Uber and Ola to reduce the commission rates and limit the number of cabs registered on the app.
"Initially when we had joined, Uber had lured us saying we could make up to Rs1.25 lakh a month. Now we hardly make Rs25,000. This is because the incentives have reduced. They also take a bigger commission now. It was 5% in 2012, now they take 25%," SP Soni, general secretary of Sarvodaya Driver Association of Delhi (SDAD), (Uber and Ola), said.
Uber, on its part, highlighted the advantages that drivers associated with it tend to enjoy. "We are committed to ensuring that driver partners are able to use the Uber app to have a rewarding entrepreneurial experience. Driver partners have flexibility and independence when accessing this economic opportunity. When issues crop up, we solve them on a one-to-one basis," Uber India said in a statement.
Ola refused to comment on the strikes.
On Feb. 12, five out of the six taxi unions in New Delhi agreed to call off the strike following a meeting with officials of the Arvind Kejriwal government. However, the SDAD, representing 1.5 lakh drivers, is yet to relent.
Amid cut-throat competition, Uber and Ola have gone all out to increase their fleet sizes. They showered drivers with generous perks and compensation. The arrangement worked well for both—the companies and the drivers—who were suddenly making a lot more money than regular taxi drivers.
However, with the number of cabs growing, such earnings have dipped. Besides, the perks on offer have dwindled, too, as the companies now look to monetise the businesses.
As a result, several cities across the country have seen Uber and Ola drivers go on strikes.
One such episode was on Jan. 23 in Bengaluru. There, the drivers sought better remuneration structures, relief from long work hours, and a lower cut for the companies. On Feb. 02, Ola and Uber drivers went on a strike in Pune, demanding lower rates of commission. The protest turned violent as the agitators damaged three taxis and attacked their drivers. Cab drivers in Hyderabad took to the streets on Feb. 11, alleging that they had been cheated by Ola and Uber after having lured them with false promises. As part of the protest, semi-nude drivers sought alms at traffic signals.
After such city-wide agitations, these drivers now plan to make it a broader protest. On Feb. 15, around 80,000 Ola and Uber drivers in Bengaluru, Hyderabad, and Chennai will go off the roads.