Araku Valley coffee has come a long way from its humble roots.
Produced by tribal farmers in the southern Indian state of Andhra Pradesh since the mid 1950s, the organic coffee could soon make its way to the top shelves of connoisseurs around the world, sitting pretty besides variants from Colombia and Sumatra, thanks to its upcoming debut in Paris.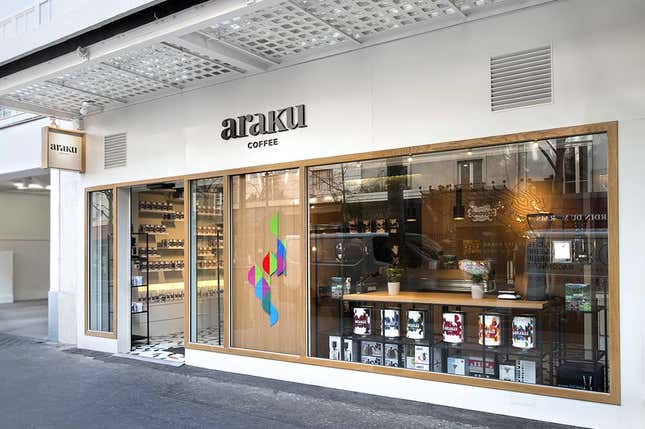 With pop-coloured packaging, a cafe-store opening this week in the city's trendy upper-Marais neighbourhood, and a place on the shelves of Paris's iconic, upmarket grocery store La Grande Épicerie, Araku coffee has been given a glamourous and globalised makeover. This initiative is being led by the Naandi Foundation, whose directors include Anand Mahindra, chairman of Mahindra & Mahindra, and Infosys co-founder Kris Gopalakrishnan, among others. The goal: to spread the brand far and wide.
"We want to make Araku a gourmet coffee brand, acceptable in global markets, and that's why we chose Paris for the debut," Mahindra told The Times of India newspaper.
The Naandi Foundation began working with the tribal farmers of Araku Valley in Andhra's Visakhapatnam district in 2000. Over the years, its coffee project has expanded from 1,000 acres in the beginning to over 20,000 acres. In 2008, the foundation established Araku Originals, a social enterprise, to market the coffee around the world, drawing buyers from Japan, South Korea, Switzlerland, and France, among others.
But long before all that, Araku Valley coffee started out as an initiative of the Andhra Pradesh government to give underpriviledged and exploited tribal farmers their due.
Brewing change
Located in the Eastern Ghats of India, the scenic Araku Valley sits at an elevation of between 900 and 1,100 metres above sea level and is home to around 150 different tribal communities. The region produces pepper, jackfruit, and mangoes, besides coffee.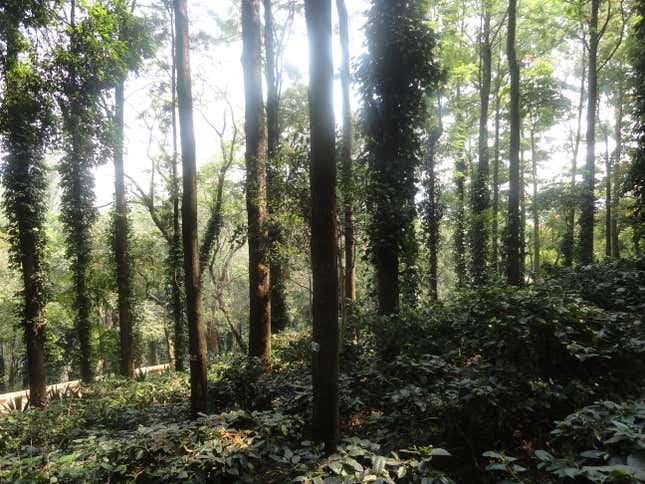 Coffee was first introduced in 1898 in a valley neighbouring Araku by a British man. Its cultivation spread slowly; even by the mid 1950s, it was restricted to just a few small, private plantations in the Araku Valley. In 1956, the Andhra Pradesh government established the Girijan Co-operative Corporation (GCC) and tasked it with empowering the local tribals, who until then had traditionally relied on shifting cultivation methods to earn a living. These methods involved burning down parts of the forest, an unsustainable and environmentally-damaging approach. Thus, when India's Coffee Board tapped GCC to expand coffee production, which usually requires a lot of shade, thereby increasing forest cover, the organisation saw an opportunity to encourage a more environmentally-friendly and lucrative means of employment.
"The story of GCC actually (travels) along with the story of Araku coffee," Ravi Prakash, the vice-chairman and managing director of GCC, told Quartz. He noted that between 1975 and 1995, coffee cultivation in the valley soared to cover 50,000 acres, up from barely anything at all.
Together with the AP Forest Development Corporation, another government organisation, and later the Naandi Foundation, GCC witnessed the gradual transformation of Araku coffee into a name to know. Its fruity, caramel flavour found fans among Indian prime minister Narendra Modi and delegates at last year's BRICS urbanisation forum in Visakhapatnam, besides consumers in countries such as Italy, Switzerland, and Dubai.
Today, GCC works with tribal farmers in different ways, facilitating the sale of their coffee to exporters and even marketing their own brand for the domestic market, which has for long favoured instant coffee produced by multinational companies. To combat this, GCC is planning to launch an Araku Valley instant coffee, among other variants, with an eventual goal of selling 100 tonnes of coffee products in India.
The tribal farmers can produce 65-70kg of coffee per acre, Prakash says, adding up to around 6,000 metric tonnes put up for sale every year. However, due to inefficiencies, the real production level in the Araku Valley is around 4,000 metric tonnes annually.
Traditionally it's the states of Karnataka, Kerala, and Tamil Nadu that have dominated coffee production in India, with regions like Kodagu and Chikmagalur being favoured by coffee lovers looking for verdant getaways from big-city life. Araku Valley, too, is slowly drawing crowds now, with a coffee museum and tours through its pesticide-free plantations. Coffee production, too, has become a pet project of the state chief minister N Chandrababu Naidu. Last year, he promised to ramp up cultivation by another 100,000 acres, at a cost of Rs530 crore.
However, as the project expands, how much will the tribal farmers gain?
Money matters
One of GCC's main goals, according to Prakash, is to prevent debt-ridden farmers from being exploited by middlemen. That's why it established an e-auction last year to cut out the middleman and directly offer farmers the much higher international rates for their coffee.
"A farmer is actually getting up to three times better (earnings) than before," Prakash said. Farmers who used to struggle to borrow even amounts as small as Rs5,000 earlier can now earn upto Rs50,000 a year by just selling their produce, he added.
And these higher prices are prompting other traders and brokers to up their game, too, making them also offer better rates. While this has eaten into the quantity that farmers sell to the GCC, Prakash argues that it is ultimately a good thing. The farmers are benefiting one way or another, which was the original goal of the entire endeavour, he says.
Similarly, the Naandi Foundation has promised to reinvest the potentially big profits from its Parisian foray to benefit the farmers. It's selling five variants of the coffee in Paris, with the most expensive version priced at Rs7,000 per kilo, a premium attributed to the coffee's unique flavours and geographical specificity. On the brand's online store (link in French), a 200gm tin retails at €12.90, or around Rs915. In comparison, the GCC retails the same amount in India at around Rs130. (The Naandi Foundation did not respond to a request for comment and a spokesperson for Mahindra & Mahindra said Anand Mahindra was unavailable for an interview.)
And with the Naandi Foundation planning to add retail stores in New York and Tokyo, Araku coffee is poised to become a favourite around the world.
Feature image by Amartyabag on Wikimedia Commons, licensed under CC BY-SA 3.0.