Dapper in a grey suit and black bow tie, Darshan Mandhana stood on the makeshift podium in Bandra's Sky Café, knowing he had won something greater than a beauty contest. Crowned Mr Gay India 2017 on Feb. 12, the 31-year-old's real victory was gaining confidence and acceptance for his homosexual orientation.
This was the second year that the pageant, which invites gay men across India to participate, had been held in Mumbai. Last year, Mandhana was one of the runner-ups. Now, he will go on to represent India in an international contest set to take place in Spain.
"We need to see that one person doing it to give the rest of us courage to do it, too," he said.
Beauty pageants are often equated with the patriarchy, or the idea that women are objects whose worth is estimated solely by their looks. But in recent years, many marginalised groups in India, such as the LGBTI community and Dalits, have made an effort to co-opt such events.
Out of the closet, on a ramp
Mandhana told his conservative Marwari family that he was gay six years ago. The news was met with shock.
"I've been to psychiatrists, psychologists, done whatever just to ensure that they would understand that there was no disorder in me," he said. Since winning Mr Gay India, he said his family has received greater exposure to the LGBTI community.
"Till yesterday, my mother would not understand the concept of homosexuality, but since I've taken part in this contest she has started listening to LGBTI voices," he added. "I remember her telling me, 'Why didn't you tell me this earlier?' And I replied, 'Mom, I've been trying to tell you for six years.'"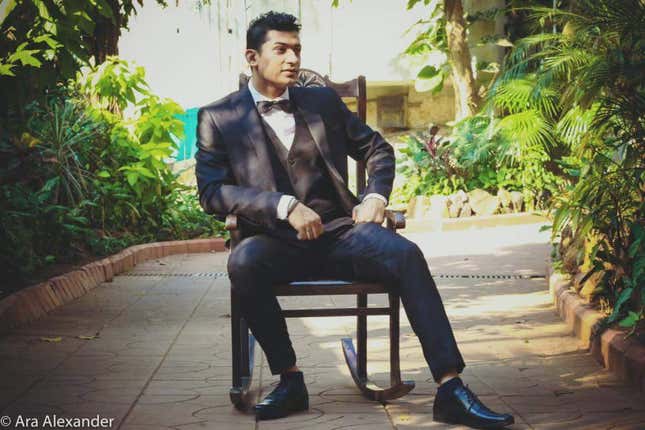 Since his victory, Mandhana finds meaning in helping those who reach out to him. There is no dearth of men who are desperate to come out, he said, but cannot due to circumstances beyond their control. He recalled a man who found him on social media to seek advice; the man was queer, from a small town, and supported his widowed mother and unmarried sister.
"For him, it was a choice of coming out as his true self or listening to his mother's threats to kill herself," said Mandhana. "How does a person deal with that? When I think back to the time when I was coming out, I know I would have given anything to have a person who could have helped me."
Claiming new spaces
Though trans-lives are at risk everywhere in the world, outside India the LGBTI population has found different means of self-expression, and carved out safe spaces for themselves through trans movie festivals, art shows, and performances.
On Feb. 16, the arts division of the Canadian Broadcasting Corporation hailed Canadian trans artist Vivek Shraya's short film I Want to Kill Myself as a "courageous and vital" portrait. The popularity of cult TV shows like TransAmerica and Transparent indicate a greater acceptance of the community. The annual trans beauty pageant Queen USA celebrated its 15th edition last year and is one of the longest-running pageants of its kind.
While many Indian transgenders often find themselves ostracised and pigeonholed—one way many trans people earn a living is through kinnar dancing, the performance of badhai during weddings and births—others are forced into criminal activities and prostitution often because of a lack of opportunity. Many trans people hide their identities in order to escape from abuse and ostracisation.
When ex-MTV Splitsvilla contestant and model Gaurav Arora came out as trans, the way she was treated after her transition to Gauri Arora was disturbing.
"There was much written about her transition but she's not had a single modeling job since—what other reason could there be?" asked a representative at a well-known modelling agency who wished to remain unidentified.
Trans activist Abheena Aher agreed: "Trans people are considered ugly, stereotyped as clapping and standing by the street lights."
This might be why pageantry—rooted solidly in the patriarchal notion that a woman's beauty trumps all else—can be subverted as a form of self-expression, boosting self-worth for those repeatedly told that they are ugly.
"Institutionalising pageants provides a platform for young transgenders," Aher said. "I'm not saying that beauty pageants result in giving people the right role model, but they give a lot of hope and aspiration. For a trans person they work on three levels: gender affirmation, dignity, and (providing) a platform."
This year, Manipuri actor Bishesh Huirem became the first Indian transgender to participate at the Miss International Queen pageant in Thailand.
India's first transgender pageant was launched in 2010 by Laxmi Narayan Tripathi, a transgender activist who petitioned the supreme court to the recognise the gender identity of transgender persons. Called the Indian Super Queen, the pageant was designed to unite the transgender community. Taking Laxmi's idea further, Aher is planning to launch an annual event to celebrate beauty in a community that is often ignored.
The winner of Aher's pageant will receive a cash prize, along with financial help for hormone treatments and gender reassignment surgery. In India, being transgender is considered a mental disorder and hormone treatments or surgeries for trans people are not covered by medical insurance. Aher believes the pageants' biggest effect will be to bring government attention to the community.
"Trans people are like ghosts," she said. "Thus far the government isn't responding to us—we still don't have the real numbers of the trans population in India. The 2012 census says there are five lakh trans people in India, but that's just the tip of the iceberg."
Recalling her experiences in public spaces, Aher said she had been molested by men checking to see if her breasts and vagina were real; in Saudi Arabia and Dubai, she had been detained for hours because her passport said third-gender.
"You see the one thing any community dies for is respect and dignity," she said.
The second sex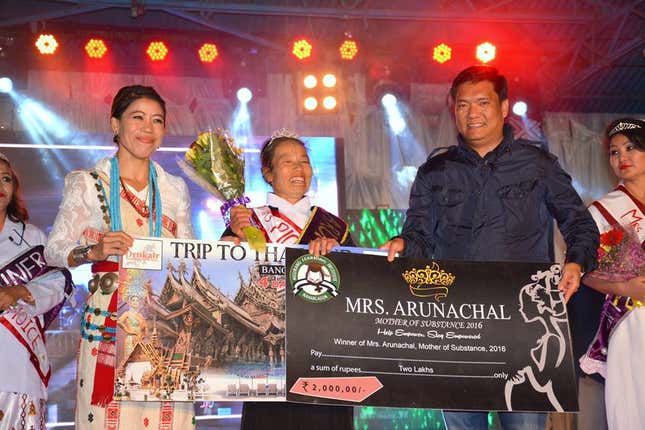 Hage Tado Nanya, 59, was crowned Mrs Arunachal last year. Married at the age of 13, Nanya walked the ramp to raise awareness against gender discrimination, domestic violence, and polygamy, all of which are rampant in her village, Ziro. Many of the contestants of the Mrs Arunachal pageant were survivors of domestic violence and polygamy.
Nanya explained that she wanted to use the platform to speak against gender discrimination and polygamy in her state. "Women in Arunachal don't have property rights and it is my heart's desire that this should be fought," she said. "My father was also polygamous but he was a kind man, I think. My mother had died and he's living with his second wife now. But cases of polygamy have caused so much pain among the women. I feel all women must band together to fight this practice."
Winning the pageant, and the prize money that came with it, has empowered Nanya, she adds. "In my basti, we have started a programme to discuss illiteracy and polygamy. Women have started believing that maybe if we all work together, change is possible. Even some men have come to join us."
Last year, 22-year-old Roshmitha Harimurthy became the first scheduled caste winner in India at a traditional beauty pageant. A resident of Bengaluru, Harimurthy's parents had an inter-caste marriage, which she remembers as being a cause of unrest in the family for some time. Harimurthy says she had never faced discrimination because of her father's caste, but is supremely aware what her victory means to other members of her community.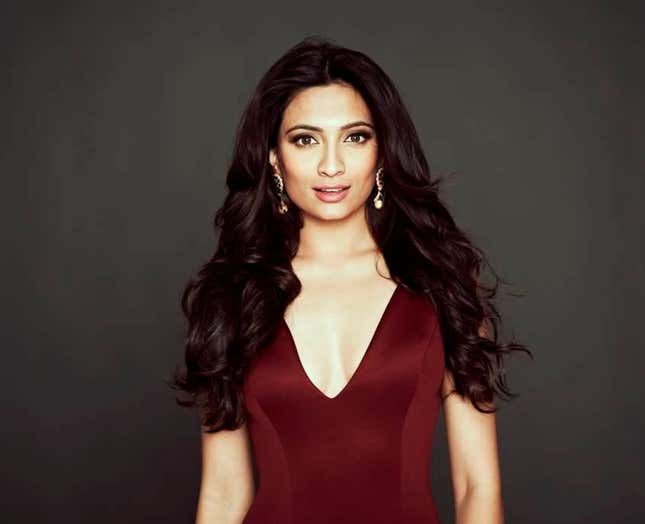 "No one from my caste has seen a person rise so much or go up to this level," she said. Upon winning the Miss Diva Universe crown, Harimurthy's joy was only surpassed by that of her many aunts who rang her up to say, "You've actually reached somewhere where none of us could." Her victory, she hopes, will empower other young women to look beyond caste and colour.
Others like Aher hope a time comes when pageant organisers can look beyond biological gender too. "Ideally, transwomen should be competing in beauty pageants such as Femina Miss India as well," Aher said. "They are, after all, women."
While awareness is on the rise, the journey to organise and hold pageants for oppressed communities is not always smooth.
While Nepal's government initiated a Miss Dalit pageant in 2013, and Mrs Arunachal was a state-sponsored event, members of other communities, such as the LGBTI community, have not always found the support they hoped for.
Darshan recalled Mr Gay India's struggles to find sponsors. "Other pageants will have so many sponsors to take it forward," he said. "With us, we had to struggle for basic sponsors. Support in terms of funding, being there, standing up for us is missing."
However, participating and then winning such pageants seems to alleviate some of that frustration. "A pageant like this sends out a message: I was where you are once, too, and now I'm here," said Darshan. "This gives others the push to think, well, if he can make it then we can make it, too."
This post first appeared on Scroll.in. We welcome your comments at ideas.india@qz.com.