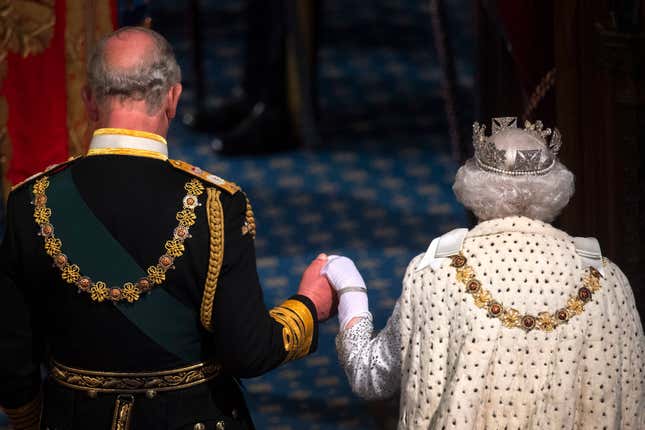 For King Charles III's coronation on Saturday (May 6), Buckingham Palace has framed his choice not to have some ceremonial clothing made for the occasion as a nod to his long-standing interest in environmental preservation.

With a royal closet spanning centuries, Britain's new monarch doesn't need new clothes. Charles will be re-using some garments that have appeared at coronations since 1821, in styles dating back to the Middle Ages, "in the interests of sustainability and efficiency," the Palace said on Monday.
Yet, much like with fashion, the impact of Charles' thrifting on the coronation's sustainability footprint—with all the plastic bunting, the miles-long procession, the 2000 VIP guests, many of whom will likely have bought new clothes for the event—will be marginal at best.