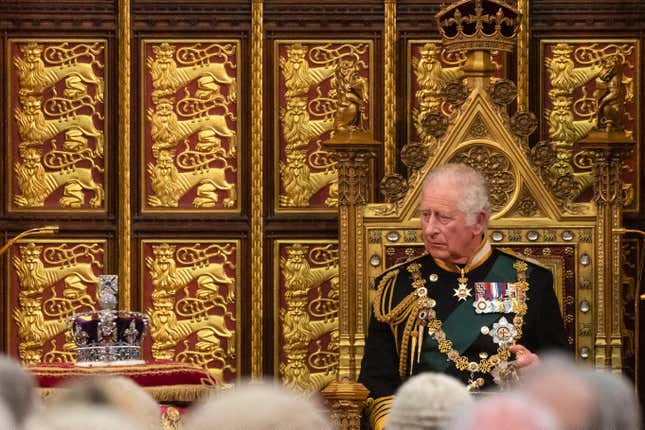 British royal proceedings are afoot. On Saturday (May 6), King Charles III will be crowned in Westminster Abbey as monarch of the United Kingdom and 14 Commonwealth realms, a title the 74-year-old assumed upon the death of his mother, Queen Elizabeth II, in September.

Back in 1953, when Elizabeth was crowned queen regnant, the live broadcast—a historic first—was viewed by an estimated 20 million people. The grand affair set for this weekend is expected to draw many millions more viewers around the globe, with an estimated 1.2 million flocking to London to join the festivities.

But as the well-heeled and well-connected gather for the pageantry, thousands will also protest the coronation—and its exorbitant cost. Here's what you need to know about King Charles III's coronation, by the numbers.