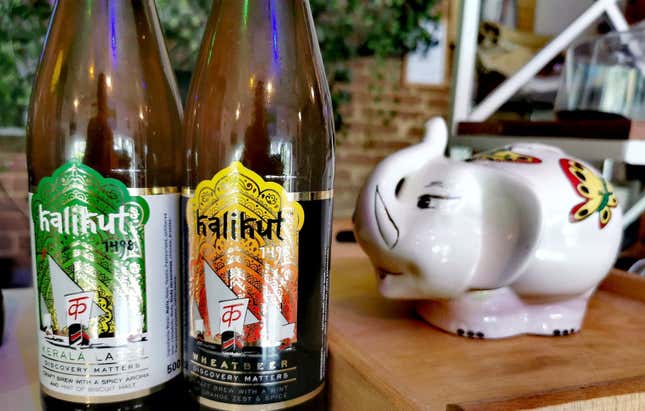 Malayalis are famously passionate about their drink. Natives of the southern Indian state of Kerala, they are also known to emigrate to far corners of the world. A smooth blend of these two instincts of theirs is now giving the world a high.

Why a tightening of credit conditions could lead to a weak economy
In recent years, Kerala's expats in western countries have nursed an incipient boom in liquor brands soaked in the tropical haven's popular culture, socio-political milieu, and quirks.

They have launched drinks such as Kalikut 1498 beer in Poland, Maharani gin in Ireland, Mandakini Malabar Vaatte in Canada, Komban beer in the UK—all in the past seven-odd years. The latest product, simply called Malayali beer, was introduced in Poland in November.
The labels of these beverages carry symbols of Kerala's traditional arts and iconic lines from Malayalam language—different from Malayan—movies, and even its curly script to proudly proclaim the makers' roots.
"The main idea behind launching Kalikut 1498 was to export Kerala's culture, packaged in fusion with a global one. Basically, I love being a Malayali. And the beer is an expression of that feeling," said Lijo Philip, the brand's promoter and a native of Kochi, Kerala's commercial capital.

Kalikut 1498 is a play on Calicut, an ancient town in the state and the year Portuguese sailor Vasco da Gama, the first European to take the sea route to India, arrived. The beer was launched in beautiful Krakow on Malayali New Year's Day on Aug. 17, 2021.

To promote his beer, Philip even opened a restaurant called K2K, or Kerala To Krakow, serving authentic Kerala cuisine.
"Travel and beer go hand-in-hand. We added nostalgia to the mix. We are keen on telling the Poles about Kerala…explain to them why it stands out," Philip, who has lived in Europe for 25 years, told Quartz. The 4,866 others from Kerala living in Poland, together, make Malayalis the biggest Indian community in that country, according to Philip, who is the joint secretary and a founding member of the Kerala Association of Poland.
Kerala's penchant for liquor and foreign shores
Picturesque Kerala has India's highest per capita alcohol consumption rate at 8.5 litres, according to the Hindustan Times, while the national average is 5.7 litres. A National Family Health Survey shows nearly 20% of its population age 15 and older drinks. Serpentine queues to buy liquor are a regular Kerala feature.
Alcohol abuse is a key reason, alongside white-collar unemployment, worried families send their young men abroad, especially to the Gulf Cooperation Council countries. A little over 10% of Kerala's estimated 40 million people live on foreign shores today.
Increasingly, women are emigrating, too, but for other reasons and to countries such as the US, UK, Canada, and Australia.
"Malayalis have graduated from low-skilled jobs to high-skilled ones," said S Irudaya Rajan, who holds the chair at the Institute of Migration Studies, Thiruvananthapuram.

"A large number of those migrating even to the Gulf today ultimately have more advanced countries in sight. If not for themselves, at least for their children. It's like a Kochi-Dubai-London flight. The stopover may be in Dubai, but London is where it is headed," Rajan said.
A cocktail of Mohanlal, empowered women, and history
Abish Cherian was an early bird, relatively speaking. A native of Kothamangalam municipality in Kerala's Ernakulam district, he has lived in Ontario, Canada, since 2005.

In August 2021, he, along with his brother Alias Cherian and partner Sareesh Kunjappan, invested around Canadian $100,000 into introducing Kerala's traditional brew, the vaatte or arrack, in their adopted country.
Conventionally, vaatte is made from either coconut palm sap, cashew apple or other fruits. Team Cherian chose sugarcane jaggery. It named the brew Mandakini Malabar Vaatte, keeping non-Malayalis in mind. Mandakini, also the name of a hugely popular Bollywood star of the 1980s, roughly translates to "celestial river."

"We planned to sell 2,000 bottles in the first six months but sold out in two weeks. That, too, almost 100% to Malayalis. People were driving up from various parts of Canada. Today we sell around 3,000 bottles a month," Abish Cherian said.

The lede of a Malayalam daily's report on the company's instant success read: "They didn't expect Mandakini, brewed in the hearts of Kothamangalam natives, to flare up this way."
Cherian's vaatte is now available in Toronto, Calgary, and Edmonton, as well as in four US states, Illinois, Texas, Arizona, and Massachusetts. A Dubai-based firm promoted by another Malayali also sells it at Kochi airport's duty-free shop.
Then there is Ireland's Maharani gin. Launched in June 2020 by Bhagya Lakshmi Barrett and her husband Robert Barrett, its label says "viplava (revolutionary) spirit" in Malayalam. That, as Bhagya Lakshmi Barrett told Outlook Traveller, is a hat tip to her native Kerala's matrilineal society and the world's "revolutionary women" in general.
The label of Warsaw's Malayali beer, the youngest of the lot, has the unmistakable headgear of Kathakali, Kerala's most recognized classical artform, along with the sunglasses and twirled moustache made iconic by the state's matinee idol Mohanlal. The bottle also carries some unforgettable movie lines.
Renowned Malayalam writer and social commentator Paul Zacharia, however, said these symbols are only an attempt at adding exotica and mystique. He doesn't see any cultural rootedness in it.

"What these guys are doing is part of the success story of Malayalis all over the world in business. It is interesting. It is culturally curious, using Malayali names as brands and managing to make them stick," Zacharia said.

The cultural symbols help activate a ready customer base, though.
"Our customers are mostly Polish...But Malayalis will quickly identify with the brand name and spread the word. Who better to sell the brand than a Malayali himself or herself?" said Warsaw-based Chandramohan Nallur, the teetotaler promoter of Malayali beer.
A native of Kerala's Kozhikode, Nallur said his beer is also a tribute to the resilience of his people.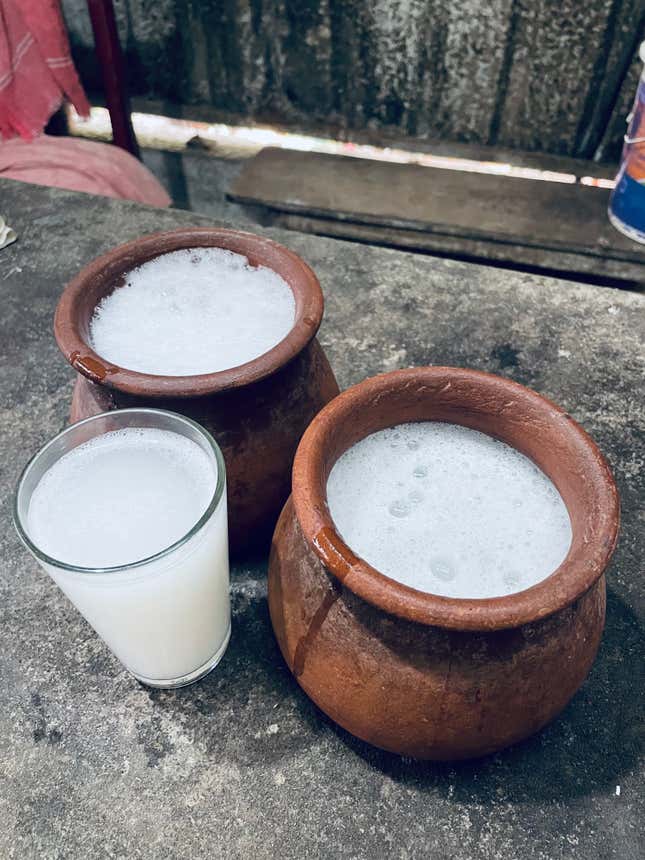 He recalled how, when a large number of Indians fled Ukraine following the Russian invasion, it was a bunch of 20-odd Malayali youngsters, led by Nallur, who first organized 500 food kits at the Polish-Ukranian border. They arranged transportation, hotel rooms, and 5,000 SIM cards with 20GB of free data.

The fortitude of those 20, along with their sense of duty, inspired Nallur.
"It is in the genetic make-up of Malayalis to fight and experience a crisis instead of turning on the fight-or-flight mode. A sense of collective responsibility is ingrained in us and that's something we have carried from Kerala. Our civil society's resilience during the various crises of recent years is testimony to that," Philip said.
He was referring to Kerala's fairly successful handling of a string of disasters over the past five years: a Nipah virus outbreak and catastrophic flooding (2018), Cyclones Ockhi (2017) and Tauktae (2021), and, of course, covid-19. The response staged by the state's civil society—politicians, movie stars, common citizens, and others—exemplified the state's participatory social democracy.
That collective memory, Philip said, has strengthened Malayalis the world over, nudging them to look out for each other.
"Our cinema has given us an unforgettable line: 'Wherever you go, I'll be there,'" Nallur said, referring to a memorably comic scene from the 1989 movie Vandanam.
Philip, meanwhile, expects Poland to be the next Dubai for Malayalis. And, he said, "when they come, they will have a thriving Malayali sub-culture waiting for them."
To those committed to the Malayali unofficial pass time, that could be read as: "Malayalis of the world, unite! You have nothing to lose but your sobriety."