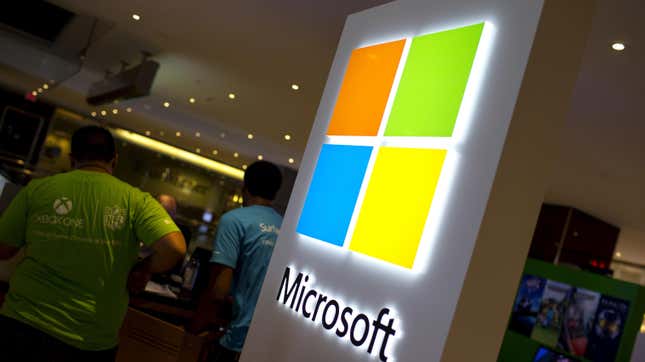 Microsoft announced a new round of layoffs yesterday (July 10), adding to the 10,000 jobs cut at the start of the year. The company did not disclose the extent or nature of layoffs, but a new filing with the Washington state Worker Adjustment and Retraining Notification (WARN) system shows 276 layoffs—210 at the headquarters and Bellevue, Washington, locations, and 66 remote jobs. Irish media also reported that up to 70 roles would be cut in the country.
Earnings expectations for Microsoft and other tech giants
The company simply referred to strategic business decisions in confirming the layoffs to GeekWire, which first reported the news. "Organizational and workforce adjustments are a necessary and regular part of managing our business. We will continue to prioritize and invest in strategic growth areas for our future and in support of our customers and partners," a Microsoft spokesperson said in a statement.
LinkedIn is littered with messages from those who have been let go, including program managers, sales associates, and human resources specialists, some of whom had been with the company for several years.

"Sales teams seem to be the most impacted so far, along with employees in support roles, education, and Microsoft's Modern Work teams," Tom Warren, senior editor at the Verge, tweeted.
One big number: Microsoft's largest layoffs
18,000: The number of jobs the company cut over two years following Nokia's misguided acquisition in 2014.
Layoffs are trending in tech
Microsoft isn't the only tech firm that's paring back from headcount highs. The whole industry is on a trimming spree, with 844 firms laying off more than 216,000 people since the start of the year, according to data from layoffs.fyi. The bigwigs are making the biggest dents.
Meta announced an additional 10,000 layoffs this March, less than six months after it cut 11,000 jobs to save costs in what CEO Mark Zuckerberg calls its "year of efficiency." The company simultaneously closed applications for 5,000 open roles it hadn't hired yet.
The same month, Amazon, which has conducted the biggest layoffs in the last year, said it would cut 9,000 jobs, in addition to the 18,000 jobs the online retailer cut since November.
Every tech behemoth cites the same reasons for reigning back: saving money to deal with macroeconomic headwinds and correcting from over-hiring during the pandemic.
Charted: Tech is downsizing after the pandemic
One more thing: The lucrative tech jobs are in AI
According to Roger Lee, who runs both layoff tracker Layoffs.fyi and salary monitor Comprehensive.io and was quoted in Bloomberg, the average salary for a senior software engineer who specializes in artificial intelligence (AI) or machine learning is 12% higher than the salary of one who doesn't.
Related stories
📦 Amazon's 18,000 layoffs set the tone for what hiring and firing will look like in 2023
🎧 Spotify is laying off about 6% of staff as tech layoffs continue