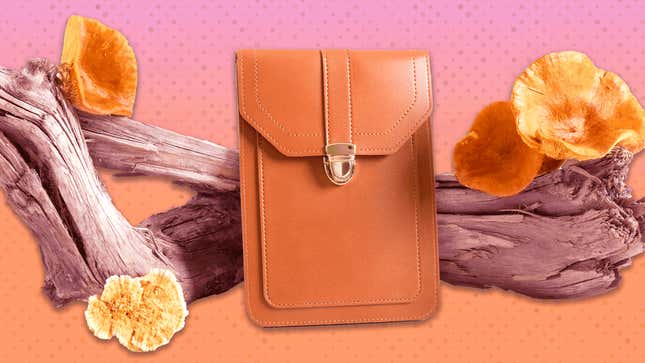 Leather is tough to greenify—vegan leather is largely made of petroleum-based plastic that doesn't biodegrade. Plus, it doesn't hold a candle to the look, feel, and smell of the real thing. But one day soon, you could be sporting shoes made of fungi, and you may even prefer it to the animal-skin variety. The fashion industry just needs to decide it's time to invest in mycelium. Read the full transcript here. (Presented by EY)
Listen on: Apple Podcasts | Spotify | Google | Stitcher
---
Featuring
Annalisa Merelli is the host of season 4 of the Quartz Obsession podcast, and a senior reporter covering the intersection of inequality and healthcare. She is obsessed with romantic comedies, interspecies friendships, and having strong opinions about the way you make Italian food.
Eric Beiley Part II: Where rates are heading
Sofia Lotto Persio is deputy breaking news editor at Quartz. She is obsessed with daylight savings time, RuPaul's Drag Race, and the color lilac.
---
Show notes
---
This episode uses the following sounds from freesound.org:
Spring Birds Raw (New Jersey) by hargissssound
nnb04_maxed.wav by Pooleside
Recording of Busy New York City Street by quantumriver
---
Support for this episode comes from EYGS LLP. © 2023 EYGM Limited. All Rights Reserved.