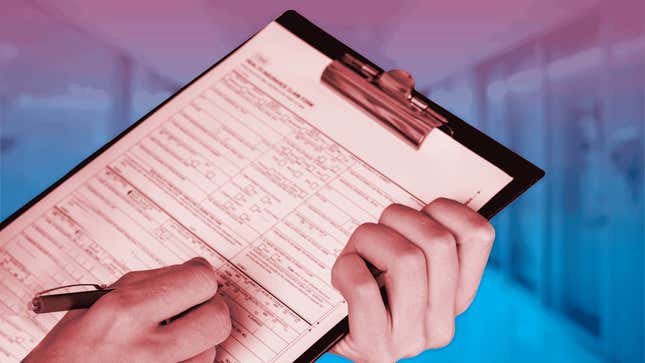 In the past few years in the US, the transition to digital medical data records has made access to one's own medical history both easier and, somehow, harder. Your test results are a couple of clicks away—if you remember what site or app they're on, and how to log in. And the system is so complicated and regulated that in some cases, health providers are still using the humble fax machine to send records back and forth. This is the story of how far the US got with digital medical record keeping in a relatively short time—and how far it still has to go. Read the full transcript here. (Presented by EY)

Listen on: Apple Podcasts | Spotify | Google | Stitcher

---
Featuring
Annalisa Merelli is the host of season 4 of the Quartz Obsession podcast, and a senior reporter covering the intersection of inequality and healthcare. She is obsessed with romantic comedies, interspecies friendships, and having strong opinions about the way you make Italian food.
Why a tightening of credit conditions could lead to a weak economy
Morgan Haefner is deputy email editor at Quartz. She is obsessed with YouTube workouts, bloomy rinds, and estate sales.
Tinny Haefner is Morgan's cat. She is obsessed with Q-tips and trying desperately to get into closets in which Morgan is recording podcasts.
---
Show notes
---
This episode uses the following sounds from freesound.org:
Synth Tones by everythingsounds
UIData_Data Processing 1_EM.wav by newlocknew
Keycard Denial by OminousPlayer
Ringtone 1 by mabdog
Spring synths by oddsamples
dial-up.wav by lyd4tuna
---
Support for this episode comes from EYGS LLP. © 2023 EYGM Limited. All Rights Reserved.