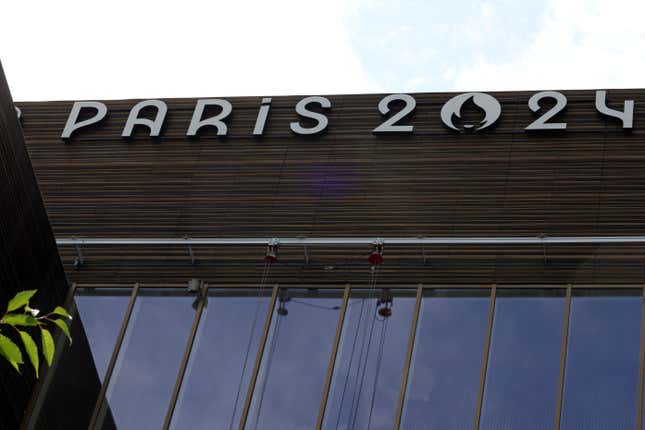 French police raided the offices of the Paris 2024 Olympics Committee on Tuesday (June 20), as part of an investigation into embezzlement of public funds and favoritism. Authorities also searched an organization in charge of Olympic infrastructure construction, known as SOLIDEO.

The benefit of leveraging coaches for performance
A representative for the Olympic organizers told local media that the committee was "cooperating fully with the investigators in order to facilitate their investigation."

While authorities have not yet revealed the exact accusations, the dramatic search of the committee's offices—just over a year before the games are due to begin—sets a bad precedent. The Paris Olympics committee's president Tony Estanguet had previously promised the organization's scruples would be "beyond reproach" amid corruption accusations surrounding French lawmaker's support for Qatar's recent World Cup bid.
The International Olympic Committee (IOC) confirmed it was aware of the investigation in a prepared statement. Incidentally, members of the IOC's executive board were due in Paris on Tuesday for a meeting with the country's Olympic organizers to discuss preparations for the event.
The third straight summer Olympics to face corruption accusations
The Olympics have become a hotbed for financial impropriety in the last decade, with allegations of corruption following organizing committees in Tokyo and Rio.
Haruyuki Takahashi, a member of the Tokyo Olympic organizing committee, has been arrested three times in the last year for allegedly accepting nearly a million dollars worth of bribes related to several sporting sponsorships. Two other high-profile Japanese businessmen have been arrested in connection with the investigation.
In 2021, Carlos Arthur Nuzman—the architect of the 2016 Rio Olympics—was sentenced to 30 years in prison for masterminding a bribery scheme to bring the games to Brazil.
Nuzman, who had served as the head of the country's organizing committee and held senior positions in the IOC, was found guilty of corruption, money laundering, and tax evasion. Three other businessmen and politicians, including the former governor of Rio, were charged in related bribery cases.
How much do the Olympics cost? By the digits
8.8 billion euros ($9.62 billion): Estimated budget for the Paris Olympics. The cost has gone over budget, inflating from an initial estimate of 6.6 billion ($7.2 billion) in 2017.
$13 billion: The cost of the 2020 Tokyo Olympics, a substantially higher figure than France's expected cost.
$22 billion: Losses Tokyo Olympics footed for hosting the Games without fans due to the covid-19 pandemic.
156%: The estimated percentage of the average Olympics goes over budget. However, an exact budget isn't known for a third of the events since 1960.
$40 billion: The estimated cost of the 2008 Summer Olympic games in Beijing, making it the most expensive Olympics ever.
Related stories:
🇯🇵 The 2020 Tokyo Olympics corruption trail stains Japan's corporate sector
💰 A post-Olympics probe into Team Kenya is confirming fears of corruption
💁🏼 The Nazis fooled the world for 16 days in 1936—and we're allowing it to happen again